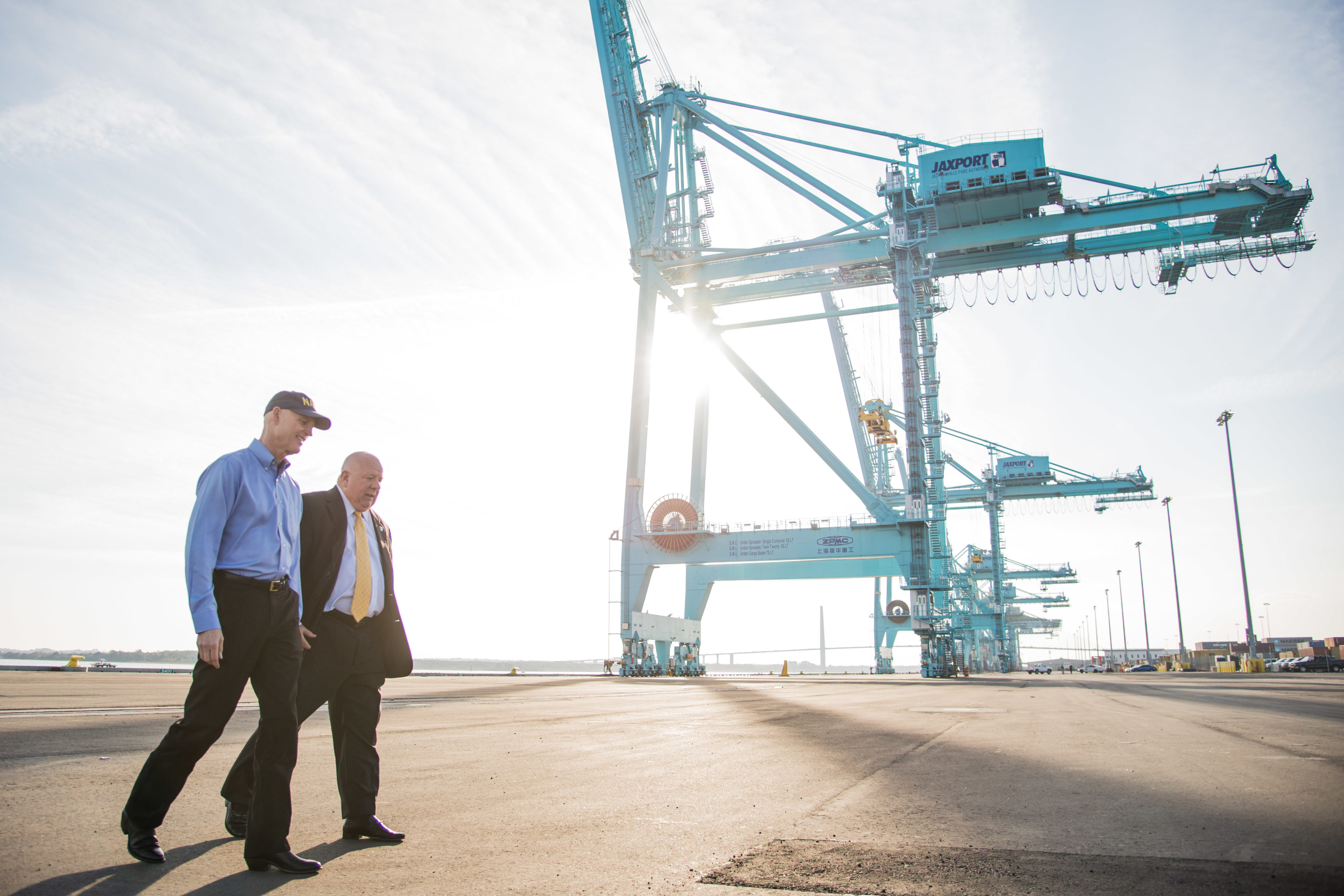 After making the case for Enterprise Florida in Jacksonville Monday, Florida Gov. Rick Scott addressed other issues in a gaggle, including JAXPORT.
Scott's new budget has $176 million for ports, and — crucially — $31M for the long-delayed dredging of the river to deepen the channel for bigger PANAMAX ships.
In Jacksonville, Scott addressed the near-term future of the port and when money might be dispersed for the project.
"Let's just think about JAXPORT for a minute. When I came into this job, we'd hardly invested anything into our ports. We've invested $1.2 billion into ports, and JAXPORT has gotten some of that. We had to fix Mile Point first," Scott said.
"I'm committed to make sure we get the dredge done. Here's the difference," Scott said, "we have the money to do it."
"When I came in, we didn't have it," Scott said — but job creation has helped.
"250,000 trade jobs in the state since I got elected. How did we do it? We have a good economy, so we've got the revenues now. And a budget where we can invest these dollars."
"I'm going to do everything I can to make sure that we have the state funding. I've already been talking to the federal government — the Trump administration about the federal funding. So as long as we have the local funding, which I think Lenny Curry is very supportive of that, I think we're going to get a lot of good things done at JAXPORT," Scott said.
"It's a lot of jobs," Scott said, telling a story about how he'd met a woman recently at an event who thanked him for helping her husband have a "great paying job at JAXPORT."
"I was out there the week after that, but he was way up there in the crane, and I had no interest in going that high," the governor quipped.
The JAXPORT  board this month approved the purchase of 53 acres of land needed for that project.