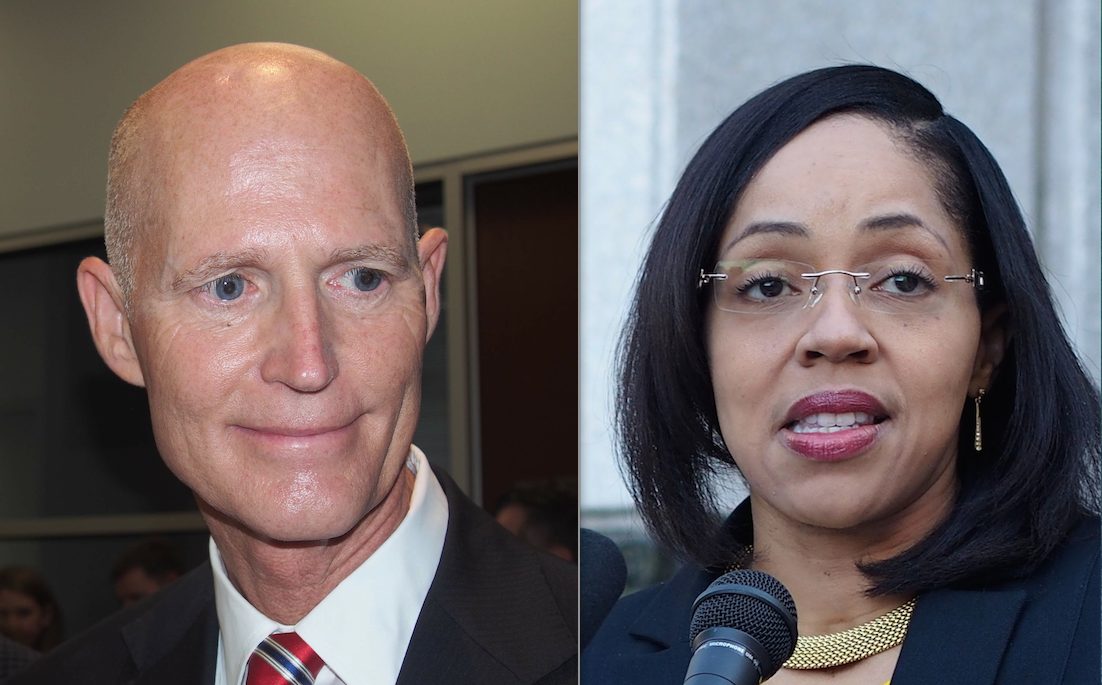 State Attorney Aramis Ayala has filed for a stay of Gov. Rick Scott's order reassigning the Markeith Loyd police slaying case to neighboring State Attorney Brad King.
Scott responded Monday afternoon saying he believes he has the authority to do so through executive order. That sets up a court battle over the powers of the governor and an elected state attorney.
"The State Attorney filed a Motion to Stay Proceedings in the Markeith Loyd case because Ms. Ayala does not believe the Governor has the authority to remove her from this case," Ayala's office stated in a release issued Monday afternoon. "However, Ms. Ayala does not want to hold up the process and further impact the families.
"This is a time sensitive case and Ms. Ayala would like to see the successful prosecution of Markeith Loyd," the statement concluded.
Scott stripped the Markeith Loyd case from Ayala on Thursday after the state attorney for Florida's 9th Judicial Circuit, covering Orange and Osceola counties, announced Thursday she had concluded the death penalty was unjust of all and she would not pursue it in the Loyd case or any other case in her circuit.
Loyd is charged with murdering his pregnant girlfriend Sade Dixon and Orlando Police Master Sergeant Debra Clayton.
Ayala's decision to seek life in prison without possibility of parole set off a firestorm of political protest against and in support of her decision. Scott expressed on Thursday that she was failing to do her job and used an executive order to remove the Loyd case from her and reassign it to 5th Judicial Circuit State Attorney Brad King.
On Monday both King and Ayala attended a pretrial hearing for Loyd, and Ayala stated she intended to fight Scott on the reassignment.
"I'm very comfortable with that," he said of his reassignment order. "I made the right decision. I had the authority to do it."
"Last week she said she was fine with that. Today she has changed her position and so this case has been assigned to Brad King which I think is the right decision," Scott said. I
Scott would not comment on whether he has considered taking steps to remove Ayala from office. He said he was keeping all options open.
He also said, "I'll deal with that at the time," when asked what he might do with future cases.