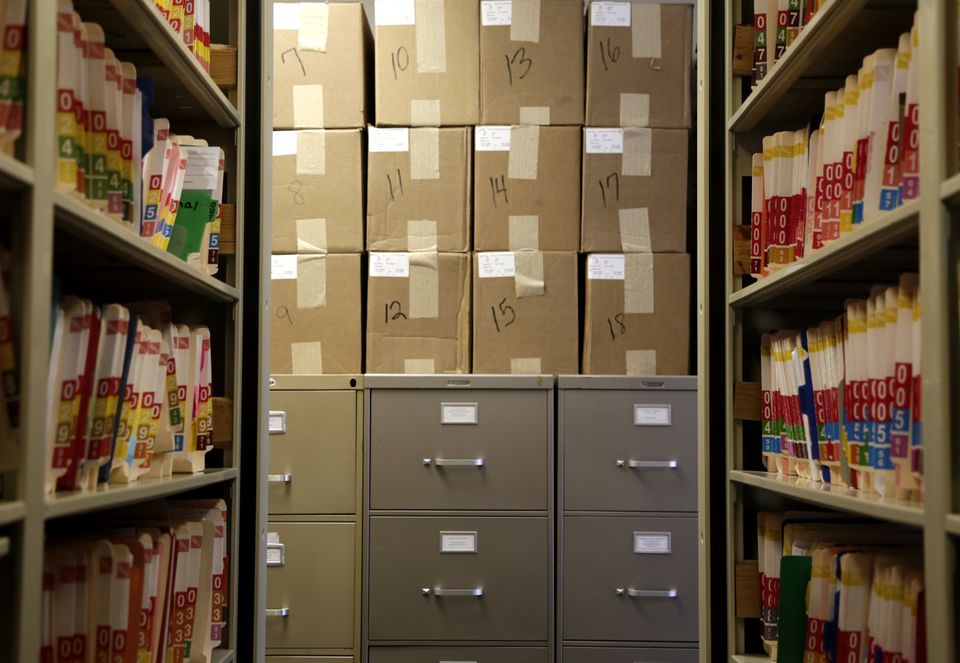 At a presentation about circuit court judicial caseloads Tuesday, House Appropriations Committee Chair Carlos Trujillo asked why judges have an issue with moving to a paperless system.
Speaking to the committee, Robert E. Roundtree Jr., an 8th Judicial Circuit Court judge and former chief judge, said circuit courts in Florida are electronically filing cases: "There are no paper files. Judges can't call the clerk and say, 'bring me the Jones file.'"
Bill Hager said that he had from various clerks of the court that there are were a significant number of judges that demand paper files on an ongoing basis. The Boca Raton Republican said he wondered if it was a generational issue.
"Part of it is a generational issue. Most people with my color hair are not as versed with computers and technology," responded the gray-haired judge, adding he was told not to get into a discussion about funding. Hager prompted Roundtree to feel free.
"It's a technology issue for some circuits, like everything else in the world, a money problem" Roundtree responded.
Some local circuits (there are 20 in the state) have the capability to allow the local clerk to go paperless, he said, because they have a case management system that allows them to view those files electronically. But there are other circuits don't have that technology.
The trial courts have asked the Legislature for funding to equalize the system so everyone in the state can go paperless over the past three years, Roundtree said.
"The communication that we've received basically is that even in the circuits that are totally electronic and have the total capability that you just articulated for yourself," Hager replied. "Nonetheless, there are a significant number of judges who demand as a condition precedent to sit on any particular seating that they get a paper file."
Trujillo said that in 2012 and 2015 the judges had made a $14 million request for funding, yet in those same years the Legislature had received between $19-$20 million in reversions. Why not use the money that the courts are reverting to the state for purchasing upgraded technology, he asked.
Roundtree said he understood that the judges couldn't go take funding from a separate "bucket," but would gladly do so if they could.
Trujillo then said it was all general revenue funds, so the judges do have the discretion to spend it as they seem fit.
"We're happy to facilitate that," Trujillo said.
"We're happy to receive it," Roundtree laughed.
Trujillo next asked if it wouldn't be better for the state to invest in one statewide case management system that all 20 circuits could use, which is not now the case.
Roundtree said the trend seemed to be heading that way because circuits can't afford to pay third party licensing fees anyway.
"Right now we have a system of haves and have-nots," said John Stargel, Chief Judge from the 10th Circuit Court.
"There should be one uniform system statewide," agreed Trujillo. Decisions were being made for the courts due to spotty information, he said, that ultimately leads to bad results.
"The technology aspect of the courts as a whole leaves a whole lot to be desired."