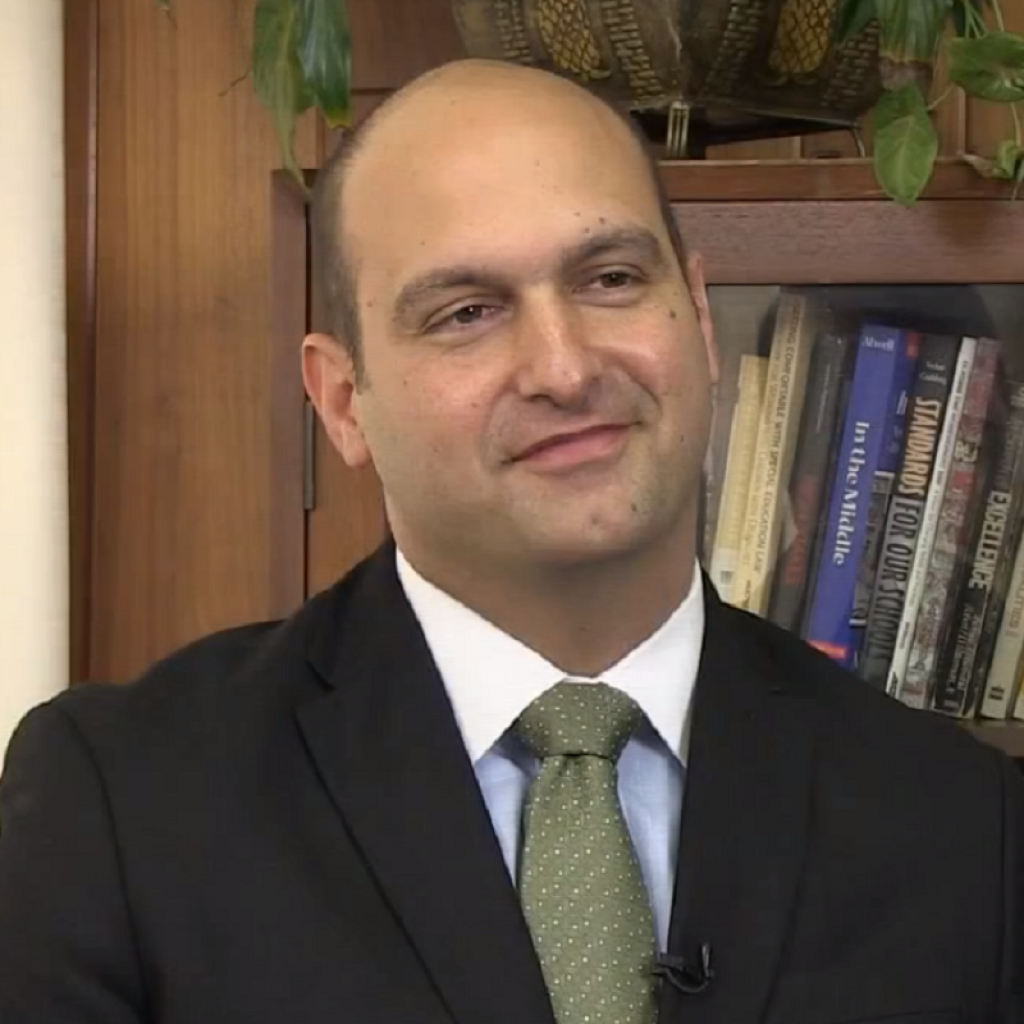 Before Wednesday's meeting of the Duval County School Board, Chair Paula Wright cautioned that "no news" would come out of the conclave.
However, with the real possibility that Superintendent Nikolai Vitti may leave Jacksonville for Detroit, a city "in his DNA," the board needed to have a sunshine discussion to discuss next steps.
Notable: Vitti was absent, "on leave" as Wright said.
Wright said that the meeting was called to discuss changes "if needed," because "the power is in us" to make changes.
"We have to make sure we don't get sidetracked by things that are written," Wright said. "We're going to move forward if needed."
Wright noted that Detroit decides on Vitti by April 5.
Wright then turned her attention to a Florida Times-Union article that outlined the purpose of the meeting.
"This is not what Paula Wright said … I have said 'if needed' … everything is contingent upon if Dr. Vitti [moves on to] Detroit," Wright said.
"If needed" became a call and response theme in Wright's opening remarks.
"There's no hidden agenda," Wright said, noting the meeting is to discuss a schedule if Vitti actually moves on.
"It could get a little hectic if Dr. Vitti's leaving … it's about a process that we must endure  … our strength is going to be in our unity as one," Wright said.
Scott Shine, a Vitti ally, said that there is a "strong leadership team" in place that can handle things in the interim.
Shine also suggested that Vitti is the strongest of the three Detroit candidates.
"I don't think it's surprising that he'll get an offer," Shine speculated.
Cheryl Grimes, another Vitti ally, was "bothered by the fact Vitti wasn't invited to this meeting."
Wright, who set up the invite, said that she thought he would be interviewing in Detroit this week.
"He is on leave and he's trying to achieve … possibly a different opportunity," Wright said.
Becki Couch said that Vitti was "with his family," perhaps on "vacation."
Board members expressed excitement for Vitti, who if he departed, would close a chapter in which he was embraced by the local business community and power structure throughout his tenure — even at times when the board wavered in support.
Ashley Smith-Juarez, the chair when Vitti's job security was in question last year, phoned in to echo the board consensus of mandatory unity.
"We'll continue to focus on student achievement," Smith-Juarez noted.
"We don't need to get ahead of ourselves," Shine said. "We need to be patient and analytical."
Grimes wanted to offer "accolades" for Vitti, if he departed; Wright said that she wasn't sure by what Grimes meant by that.
The next board meeting on this subject will be predicated on Detroit's decision.
____
After the meeting, Chairwoman Wright was asked about Vitti's future if Detroit passes on him.
"We haven't even thought about anything like that," Wright said, noting that the focus of the board is on student achievement.
"We're just going to take one step at a time," Wright added. "Up until this, there was no reason to think of having another superintendent."
When asked if the board was happy with Vitti's performance, Wright said she wouldn't "get into performance information because in June we're to give our formal evaluation and that's the time to talk about that.
Vitti's Motown motions, Wright said, would not factor into that evaluation, as his looking for another job is not part of the "metrics."
When asked about Vitti's contract, which runs until 2019, Wright said there's "no need" to get into contracts right now.
Board member Shine added that "there's not a lot of urgency right now" regarding a post-Vitti plan.
"We've talked a good bit about this decision, the superintendent and I," Shine continued, "and he's not going to make a rash decision."
"The last time the school district looked for a superintendent," Shine added, "it was a nine to 12 month process. We're fortunate to have a solid leadership team in place that can continue to run the district in the direction we've been going."
"I'm confident that even if we need a year," Shine said, "we have the time to do that."