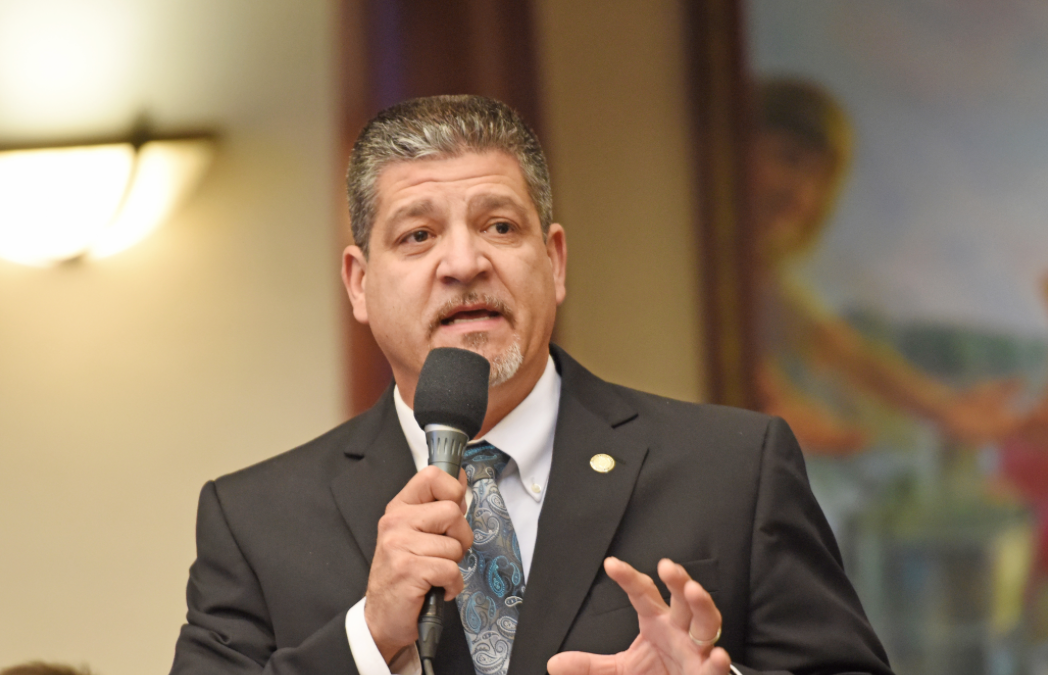 Republican State Rep. Bob Cortes has decided he likes what he's doing in the Florida House too much to want to run against Democratic U.S. Rep. Stephanie Murphy in the next congressional election.
Cortes, of Altamonte Springs, had been seen as a leading potential GOP candidate in Florida's 7th Congressional District, which the GOP has vowed will be a top target to take back after Murphy ousted longtime Congressman John Mica in November.
The decision didn't come lightly. Last month Cortes went to Washington D.C. where national Republicans, including the National Republican Congressional Committee. He said he explored the prospect with his wife Virginia and the rest of his family, through prayer with God before deciding, and with discussions with friends, donors and advisors.
He said one thing that drew him to consider Congress was his belief that Puerto Ricans need to take more of a leadership role in national politics, but that the Democratic Party has turned them into a "sub-set."
But not this time, and not for a while, Cortes said. His goal is to serve out his potential four terms (he's in his second) representing Florida House District 30, where he said he believes he can do more good.
"Although yes, we were a great candidate to run for this seat and I believe I can be a very good candidate to run for this seat, I believe I still have a lot of work to do as a member of the Florida House and can be very effective in the next five and a half years," Cortes said. "And I think my effectiveness and what I owe to the voters of my district is staying here and continuing my work and completing my work, if the voters allow me to work four more years."
He left open the prospect of seeking the CD 7 seat after he's done in the Florida House.
That leaves the CD 7 seat GOP run available for others, possibly state Sen. David Simmons, who also has expressed strong interest, though Simmons also is exploring other possibilities, including running for Florida Attorney General.
Cortes acknowledged other factors for his early decision and announcement, including making sure he leaves the field open for other Republicans to get an early start without having to worry about a primary against him.
Cortes also has been a leading critic of State Attorney Aramis Ayala, and called earlier this week for Gov. Rick Scott to suspend her from office. Cortes said he was hearing accusations that he did so because he thought the move might be good for a congressional campaign, but Thursday he said, "just the opposite is true," and he wanted to put that speculation to rest.
Then again, Murphy may be no easy target for Republicans in the 2020 election. Her short campaign, well-financed by Washington Democrats, showed her to be an energetic, likable and well-prepared candidate and led to a surprise upset of Mica. In short, she's seen as a Democratic Party rising star, likely to get strong party support in a district that, thanks to redistricting, has become far more Democratic, far more diverse, and far younger, all playing to her strengths.
Still, Cortes used the occasion of his announcement not to run to send some criticism Murphy's way. Besides charging that she is out of touch with the growing Puerto Rican base in her district, Cortes said in a statement that he believes she has fallen "in lockstep with her caucus leadership in Washington instead of truly representing the people that elected her."