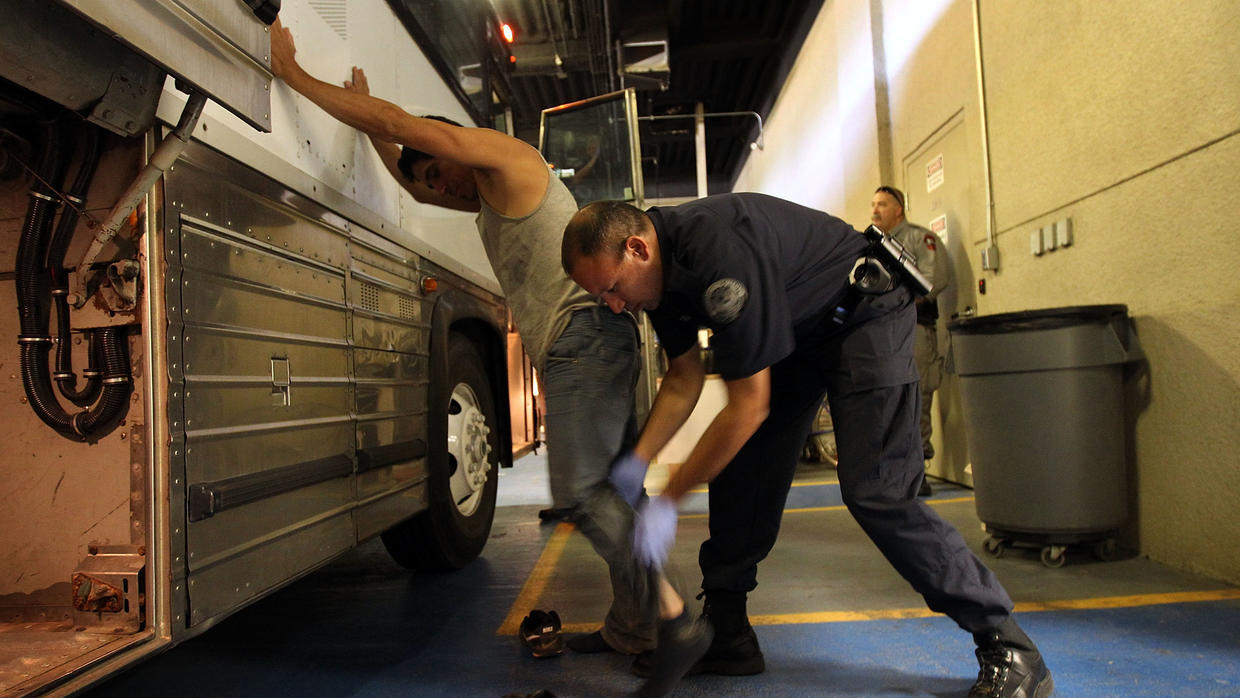 A bill that would increase the penalties for certain violent offenses if the defendant is an undocumented immigrant advanced in a Florida House Committee on Monday.
The legislation, sponsored by Cape Coral Republican Rep. Dane Eagle (HB 83), would upgrade penalties for five different violent crimes committed by undocumented immigrants, including sexual battery, aggravated assault with a deadly weapon, murder, and the use of a destructive device such as a bomb.
Under the proposed legislation, a misdemeanor of the first degree would be reclassified as a felony in the third degree. A felony of the third degree is reclassified to a felony of the second degree. A felony of the second degrees is reclassified to a felony of the first degree. And a felony of the first degree would be reclassified as a life felony.
The proposal passed in the Justice Appropriations Subcommittee.
Miami Democrat Robert Ascencio questioned the constitutionality of the bill, saying that enhancement charges are generally connected to the crime itself, but "illegal status is not a connection to the crime itself."
Eagle disputed that charge, saying that there have been enhancements added in the case of hate crimes.
Kara Gross with the Florida ACLU said the bill violates the supremacy clause in the U.S. Constitution by conflicting with the "exclusive federal authority to determine immigration status." She also said that while the staff analysis says the added costs of the law were unquantifiable, she says it would definitely add costs to the state's Dept. of Corrections budget.
"As a state, under this bill, we're going to pay an additional $80,000 more to incarcerate an undocumented individual than a U.S. citizen, even though they committed the same first-degree misdemeanor offense," said Gross.
Francesca Menes with the Florida Immigrant Coalition threatened legal action if the bill were to pass.
"There are many organizations that are getting ready that if this bill should move forward, we're getting ready for lawsuits, and we're getting ready to waste lots of taxpayers dollars," she said.
Eagle said that there has been lots of speculation if the bill would be ruled unconstitutional by the courts.
"In my belief here we have something here that could be constitutional," he said. "We will never know until the courts address it."
Jacksonville Beach Republican Cord Byrd said that shortly after being elected last fall, he attended the funeral of slain Nassau County sheriff deputy Eric Oliver, who was killed by a passing car while chasing a man who ran from U.S. Border Patrol agents.
"It's something that should not have happened," Boyd said. "That person, that's an illegal alien. And I use the word illegal alien, because that's that what it is. They're not undocumented aliens. They're not here because they lack documents. They're here because their first act in entering the country was to violate our laws."
Mount Dora Republican Jennifer Sullivan questioned why anyone would oppose the proposal "I think that we have to ask ourselves where are loyalty is as this position," she said. "Who do we represent?"
 The bill is one of seven bills being floated in the Legislature this spring that go after undocumented immigrants. Other bills include stripping five years of state funding for local governments that don't comply with federal immigration authorities and fine them up to $5,000 a day; make re-entry into the U.S. by undocumented immigrants a third-degreee felony; increase background checks on refugees and to repeal 2014 legislation supported by Governor Rick Scott that gave in-state tuition to the children of undocumented immigrants.