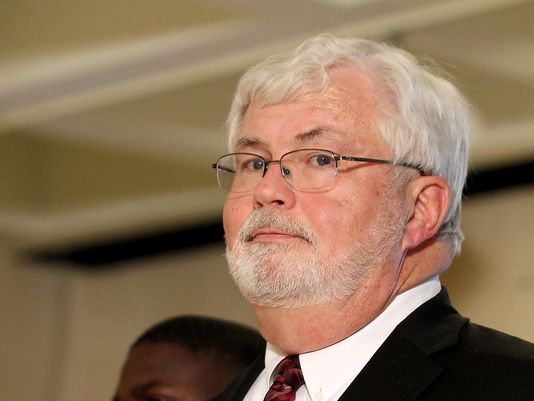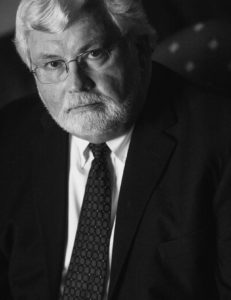 Recounting an impressive list of achievements spanning four decades, veteran lawmaker Jack Latvala seems to have done it all: an effective Florida senator and political consultant, a self-described "environmentally-conscious" Republican and the proud father to state Rep. Chris Latvala.
The Clearwater senator, chair of the influential Senate Appropriations Committee, recently sat down with FloridaPolitics.com's Jenna Buzzacco-Foerster to reflect on his life, successes and years in Tallahassee.
"Most senators are sincere," the 65-year-old Latvala said. "I learned who in this body can be counted on and who can keep their word. Of course, I've always been a good vote counter on issues or whatever, because I look people in the eye and then I can usually tell if they're sincere or not."
Born in Oxford, Mississippi in 1951, Latvala talked about his start in politics, working for the Republican Party of Florida in 1975, a role he continued for five years.
"The last couple of years, I was the ex­ecutive director of the legislative campaign committee," he said. "After Jack Eckerd ran for gov­ernor, he agreed to stay active in the party, and he was the chair of that committee. He hired me and brought me to Pinellas County."
It was there Latvala started Largo-based GCI Printing Services, his government affairs and direct mail business, which the senator said grew into one of the largest GOP direct mail companies in the nation outside of Washington, D.C.
"I did the direct mail fundraising for the state Repub­lican Party in 28 states at our zenith," Latvala said, including all of George H.W. Bush's direct mail in the South. After Bush's election in 1988, Latvala said they split he became one of the three vendors nationwide for direct mail services.
That experience helped Latvala hone his talents for his own political ambition.
In 1993, after local state Rep. Sandra Mortham chose to run for Secretary of State, Latvala made the decision to run for the Florida House.
"I raised money and had a lot of money in the bank, and 10 days before qualifying in '94," he said, "the incumbent Republi­can state Senator in my district resigned to run statewide for Lieutenant Governor. So I shifted over to the Senate race."
And the rest, as they say, is history.
"It was a lot different (then)," Latvala said "There were 40 leaders raised up by their communities, who came to Tallahassee and did what they thought was best for their communities. No one told a Florida Senator how to vote. You could get 21 votes; you could pass something."
But with term limits and more House members winning Senate seats, Latvala believes there's a lot more "follow the leader."
"It was the worst when I came back in 2011," Latvala said. "Then after I stood up to them and got a group of other people to stand up to them, it slowed down a little bit. But the House members that are coming over are very used to following their Speaker, to following their leader. I don't think it's all that good. That means one Speaker, one President makes all the decisions. And I just don't think people want that."
For Latvala, the most difficult years in the Senate were 2011—12, under President Mike Haridopolos. The last two years with Senate Pres­ident Andy Gardiner weren't that great either, he said.
"The House ran over us on redistricting, ran over us on Medicaid expansion," Latvala said. "Now it's like nobody wants to extend the session because it makes you look bad. So, if you can get all the way to 60 days, you get your way."
Latvala's proudest accomplishments include the Florida Forever bill, which extended the state's land-buying program, as well as measures creating the state's chief financial officer office after constitutional amendments. He also played a key role in implementing the net ban law in 1994, taking another three years "to close all the loopholes," as well as passing series of criminal justice bills that became a crucial part of Florida's now 45-year low crime rate.
When Latvala returned to the Senate, he said he came back an "environmentally conscious Republican," something a little bit harder to find than back in the 1990s.
"I'm kind of a conservative, but I'm a centrist," he said "I take care of a lot of issues that independents and Democrats are concerned about, whether its environmental or whether it's protecting our public employees, public safety employees, public schools.
"A lot of Democrats and independents care about that."
Read Latvala's entire interview, now available in the spring 2017 edition of INFLUENCE Magazine.