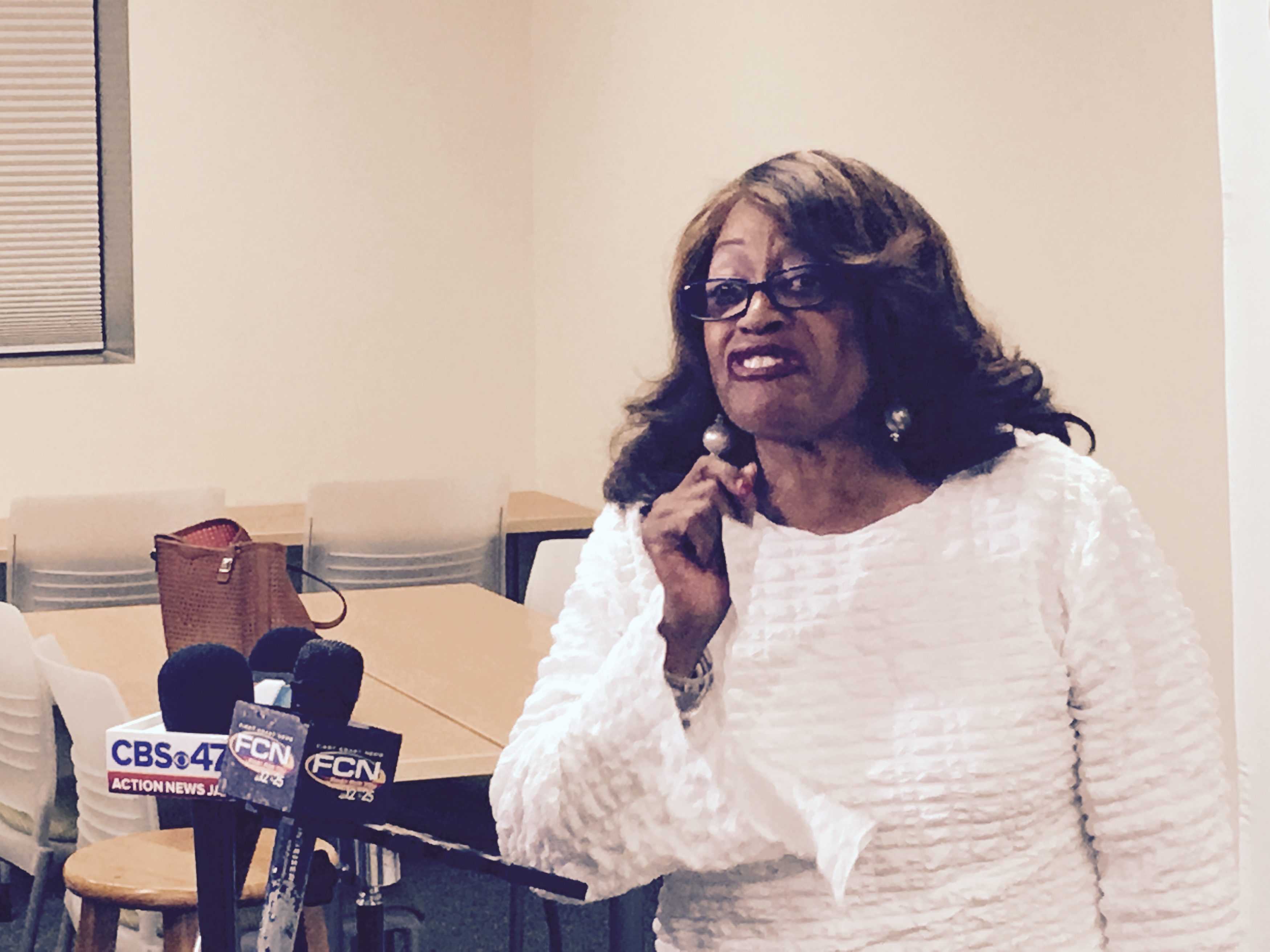 Prologue: Nine months ago, a 24 count federal indictment dropped.
It changed Jacksonville politics — forever.
Former U.S. Rep. Corrine Brown and her chief of staff, Ronnie Simmons, were named as co-defendants in a federal suit about One Door for Education.
One Door was a charity, marketed with Brown's name and likeness, that did a great job bringing money in: $800,000 of it over four years earlier this decade.
The money, however, went elsewhere — while roughly $2,000 went for the purposes of helping underprivileged students achieve educational parity, the feds claim the vast majority of it financed the lifestyle of Rep. Brown and Simmons.
Simmons cut a plea deal in February, undermining Brown's defense — as Simmons admitted culpability to just enough of the federal charges to implicate Brown, and as the Congresswoman's former confidant is offering state evidence before his own sentencing.
However, Brown's attorney (James Smith) asserts that Simmons changed his narrative, that Brown was taken advantage of by Simmons and One Door for Education head Carla Wiley, that she was not on the board of One Door, and that other factors, which will come out in trial, reveal that she was the target, not the agent, of a conspiracy to defraud.
That conspiracy, the defense will reveal, took advantage of an older woman, stretched to her limit by unique demands ranging from a far-flung district to fighting attempts to redraw that district.
As well, Simmons had his own issues: such as a rumored threatened indictment of his sister.
Brown will have what is being called a "fairly substantial" list of pols — local, state, and national — testifying on her behalf about the process that led them to donate to One Door.
Two members of Congress will testify on Brown's behalf.
Brown now stands alone, ahead of a trial slated to start on Apr. 24. The prosecution case could take six to eight trial days, with the defense case beginning in the middle of the week of May 1.
From there, defense may require a week to make its own case
The court will hear corroboration of former co-defendants, and will dig deep into Brown's income tax filings, with a forensic accountant in tow from the prosecution to go through those and the records of One Door for Education.
And Wednesday afternoon saw her final status conference ahead of that event.
And, as compared to the Reggie Fullwood trial earlier this year, which saw 14 counts reduced to two (with no prison time) in a plea deal, Brown will fight.
She has to maintain her innocence — and in doing so, she hopes to restore her reputation.
To that end, Brown will testify on her own behalf.
However, once the trial commences, she will not talk to the media — as per the judge's direction.
"The one thing she respects is authority," Smith told the press after the hearing.
____
No drama: The hearing in Jacksonville's federal courthouse Wednesday afternoon, in the context of Brown telling reporters she was ready to go to trial, was necessarily anticlimactic.
Brown, wearing a suit that had letters on it that were oddly reminiscent of a word find puzzle, was resolute as she entered the courtroom after spending lunch hour in Hemming Park distributing free honey drippers on the unseasonably hot April day.
Presiding Judge Timothy Corrigan and Prosecutor A. Tysen Duva affirmed that there was nothing unusual to be discussed as the meeting began.
However, Brown's lawyer requested a sidebar conversation — leading to the first (indeed only) bit of drama of the day.
After a five minute interval, proceedings resumed.
Whatever happened in the sidebar went unacknowledged.
And most of the hearing was quotidian housekeeping, a marked contrast to the pitched drama familiar to those following the case since last year, and to much of Rep. Brown's career.
____
The Schedule: Jury selection begins Apr. 24 in Room 13-A, with two days expected to be the time frame.
Corrigan noted the "high-profile nature of the case will likely require individual questioning" of jurors. And jury selection could take longer.
The trial would kick off Apr. 26 at 9:30 a.m. in 10-D, stopping at 5:00 p.m. most days.
Apr. 14 would be the deadline for voir dire statements from the parties. Witness lists will be due on Apr. 14 also.
Subpoenas to elected officials, meanwhile, would require court orders, said Corrigan.
"I would urge you to get your subpoenas ready and get them served," Corrigan declaimed.
Likewise, witnesses needing lawyers need to be brought to the court's attention.
Corrigan noted that the case would be tried solely on "admissible evidence."
"Whatever matters might be on people's minds … they don't play a role," Corrigan said, including "opinions on the individuals."
"I'm going to call on everybody to make sure we're focused on the right things here," Corrigan added.
The case, Corrigan emphasized, is to be tried in the courtroom — not the court of public opinion.
"Respect those boundaries," Corrigan said, "and we will conduct a fair trial and one that's worthy of respect."
Media will be permitted electronic devices, in the spirit of an open and transparent process, Corrigan added.
___
Those in attendance can expect quirks.
A PowerPoint intro to the defense and redacted evidence from the prosecution among them.
As well, the idea of "interstate transfers," so key to the Fullwood prosecution, will be brought up again — ironically, because of AOL servers, which are not in Florida.
As well, there will be a hard cap of 45 minutes on opening statements from both barristers.