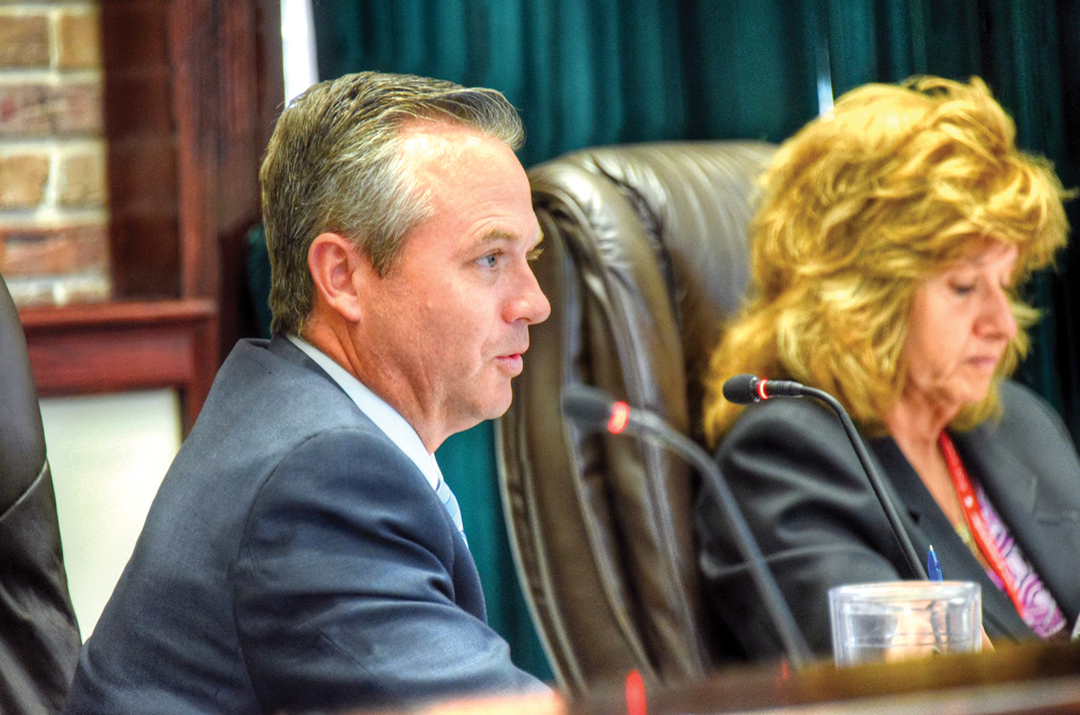 Pasco County Commissioner Mike Moore filed campaign paperwork Tuesday in his re-election bid.
Moore, the founder of a medical supplies business which he later sold, was first elected in 2014 to represent District 2 and was selected in 2016 to be vice-chair of the Board of County Commissioners. He will also become chair in 2017.
"To build a small business or achieve other success in any area of life, you must set goals and then work tirelessly to deliver results," Moore said in a statement. "Over the past two years, our community has set goals and we've worked together to accomplish them."
Moore added that he has worked tirelessly to improve the local economy and "bring good paying jobs to Pasco County." He worked to accelerate improvements to county roads, parks and infrastructure.
He said the helped fund public safety "so residents are safe and secure."
"We've targeted blighted areas and we are improving those areas, benefiting our entire community. We've accomplished all of this while working to keep taxes low, reduce wasteful spending, right-size our local government and improve responsiveness and customer service," Moore added.
"While there is much to be proud of, there is still a great deal we still must do. With your support, I'll continue to fight for our shared principles while helping lead Pasco County to an even better and brighter future."
Among the various boards and committees Moore sits: Tampa Bay Area Regional Transportation Authority, Circuit Conflict-Sixth Judicial Circuit, Dependency Drug Treatment Court Planning Steering Committee, Government Operations Committee, Insurance Selection Committee, Public Safety Coordination Council, Habitat for Humanity, CARES, the Boys and Girls Club and chair of the Homeless Advisory Board.
Also, Gov. Rick Scott appointed Moore to the Tampa Bay Regional Planning Council in 2014 and appointed by then-House Speaker Will Weatherford to the Florida Department of Elder Affairs Advisory Council in 2014.
"He is not scared to jump into the stickier issues," Weatherford said of Moore to FloridaPolitics.com. "A lot of politicians won't do that, but Mike will roll up his sleeves and go to work. When I think of him, it's like the old political saying – do you want to be something, or do you want to do something? He wants to do something."
Moore lives in Wesley Chapel with his wife and three children.