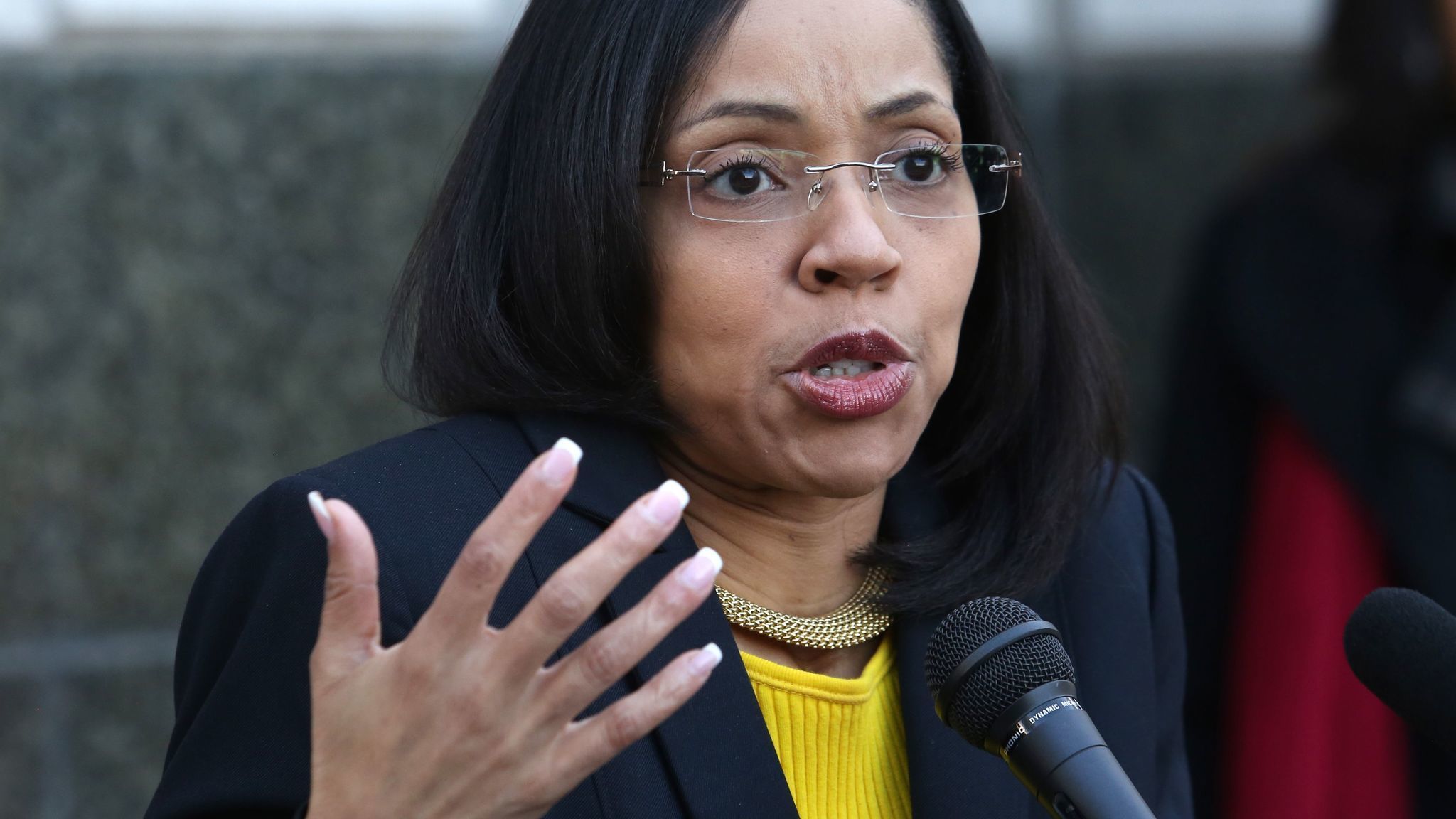 State budget cuts the Florida Legislature is aiming at Orlando's State Attorney Aramis Ayala's office  could slice up to $1.3 million and 21 staff members yet there is dispute over how much she'll need that money and staff to prosecute criminal cases in Orange and Osceola counties.
Her office currently has 55 open jobs out of 385 authorized staff positions, including 22 openings for assistant state attorneys.
Ayala's 9th Judicial Circuit State Attorney's Office contends that is because it is taking time for the new, reform-pushing state attorney to recruit, hire and bring on board the staff she wants.
But critics in the Florida Legislature, notably state Rep. Scott Plakon, contend the openings show her office is functioning with far less staff than his proposed budget cut would provide.
Ayala, of course, is in hot water, particularly with state Republicans, for her announcement last month that she has concluded Florida's death penalty laws are unjust for all, and she won't use it in first-degree murder cases. Plakon is one of many critics who therefore accuse her of refusing to do her job.
Yet while Plakon and others are unabashed in their vitriol toward her, they are defending the proposed budget cuts with some of the same language that Ayala used in opposing the death penalty: death penalty cases are expensive. Ayala contended she'd rather not spend so much money on so few cases, and instead use it for everything else, from domestic violence and human trafficking prosecutions to seeking life in prison without parole for murderers.
Plakon, meanwhile, suggests the money needs to go to other state attorneys who are taking on the financial burdens of death penalty cases. That most likely starts with 5th Judicial Circuit State Attorney Brad King, to whom Gov. Rick Scott has reassigned 23 of Ayala's murder cases.
If the house budget cut goes through, or if a smaller, $622,000 budget cut in the Senate budget plan carries the day, Ayala may never get the chance to show what her office might be able to do with money it did not spend on death penalty prosecutions.
She didn't expect to get her office fully staffed until about six months into her four-year term, said her Communications Director Eryka Washington. By then her 2016-17 budget year will have ended, and she'll be running the office on whatever the Florida Legislature provides in the next couple of weeks for the 2017-18 fiscal year.
Washington said two weeks ago that the office had just 33 open positions and the number was dropping. But on Monday she clarified that saying the number she used reflected all the  job offers that have been made, many of which are pending such things as background checks and bar scores. That includes seven job offers of assistant state attorney jobs to individuals awaiting their Bar  Exam scores, and to another three to people who are awaiting either a background check, or who haven't yet accepted.
"Our goal was to be fully staffed within six months," Washington said, noting Ayala took office in January. "When she came into office, she wanted to restructure, and when she came in it was understaffed. This does take some time."
According to staffing data provided to FloridaPolitics.com last week, the office had 330 people on its payroll through April 12, and the state had authorized 385.5.
The differences include 22 openings among 160 authorized assistant state attorney positions, 13 for legal secretaries, four for investigators, four for paralegal specialists, and three for victim and witness counselors. There also were a sprinkling of openings an administrator, clerks, an information systems director, a multi-media specialist and other jobs.
Plakon expressed skepticism that anyone in Ayala's office thought the number was 33 job openings two weeks ago, at a time when state records showed 60 openings. He accused the office of attempting to mislead the public during the legislative budget debates.
And he continued that theme late last week, arguing that the office will not feel a budget crunch if $1.3 million – equal to 21 staff positions – is siphoned off to follow the death penalty cases to other prosecutors willing to take on those difficult and expensive assignments.
Last year the office received an extra $1.4 million, also authorizing 21 positions, specifically targeting new programs for domestic violence and human trafficking prosecutions. Plakon expressed confidence those programs – which Ayala had pushed as priorities during her campaign last year – should be unaffected, given all the current understaffing.
"She had, according to transparency.gov, 60 vacant positions. So she has all the resources she needs to effectively do her job,"  Plakon said. "That's especially true in light of her refusal to do part of her job, so we've systematically taken $1.3 million and moved it to the Justice Administration Commission."
The Florida Legislature Conference Committee will have the final word on the budget cut for Ayala's office.