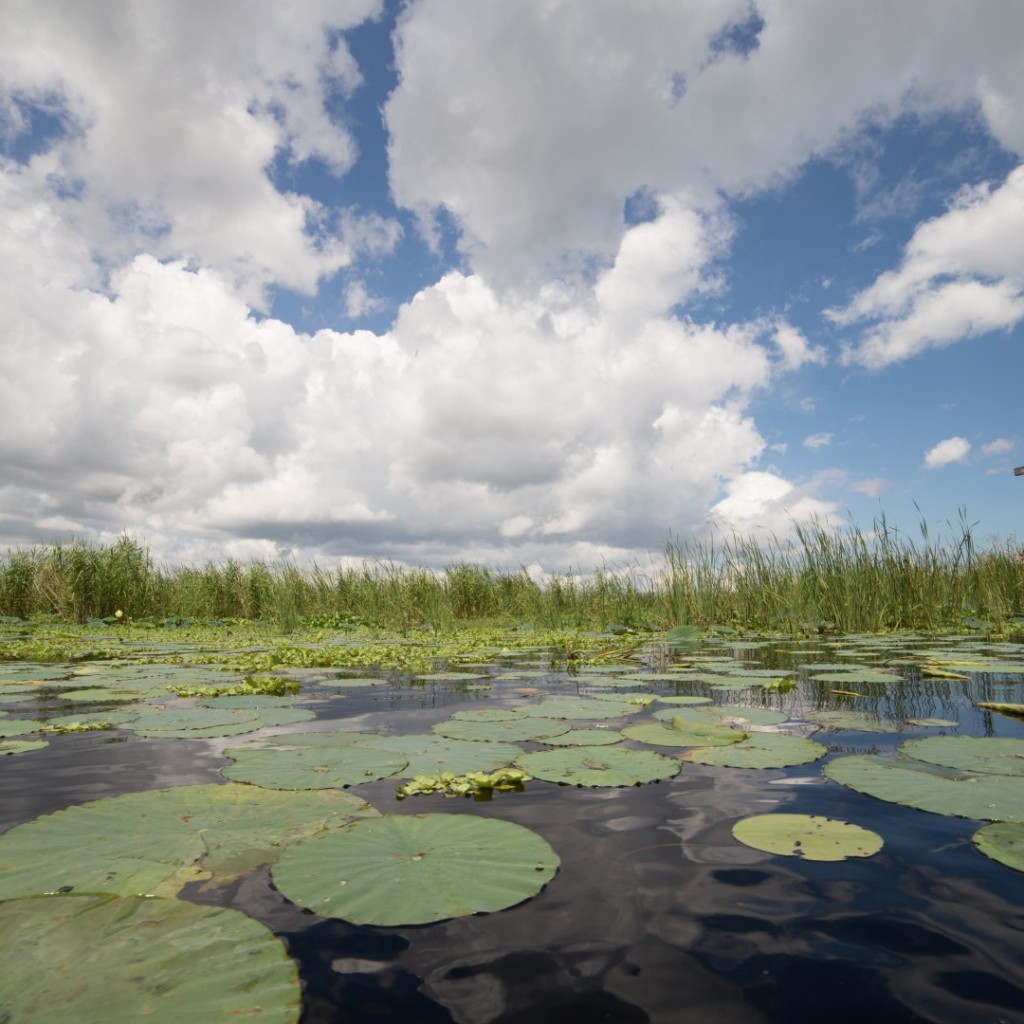 Gov. Rick Scott endorsed a key element of Senate President Joe Negron's Lake Okeechobee plan Monday — storing and treating water south of the lake — and called upon the House and Senate to invest $200 million in repairs to the Herbert Hoover dike.
Scott said during a news conference that the state can afford the repairs because of the $1.5 billion the Trump administration has provided to reimburse hospitals for charity care.
"With this additional funding, we now have other funds available to spend on key items in our budget, like our environment," Scott said. "And, most importantly, we now have a federal government that is our partner, and actually focused on working with Florida."
He hopes to complete repairs to the dike surrounding the lake by 2022.
Scott praised Negron for his effort to prevent discharges of toxic algae along with lake overflow like the one that cratered the state's tourist economy and sickened many people last summer.
"Specifically, I support storage south of the lake and the A2 reservoir" — a component of the Senate Lake O plan, SB 10 — "which utilizes state-owned land and does not take people's private land," Scott said.
"I don't believe in taking people's private lands," Scott said, according to POLITICO. "I don't want to see people lose their jobs."
The governor said he is persuaded repairing the dike would prevent further algae discharges.
Maintenance of the Hoover dike is actually a federal responsibility, but Scott was hopeful the state could recover the money.
"I believe the state will be repaid," he said.
"I want to get this done. I want to do everything I can do not to go through another year when we have excess water and we see excess discharges out of Lake O. We have the ability in our budget to do this. I'm calling both on the House and Senate to be a partner to get this done."
Scott did not endorse every aspect of the Senate plan. For example, he said, he opposed floating bonds to pay for water projects. The plan counts on $1.2 billion in bonding authority — something House leaders do not favor.
"I think we have the resources that we don't have to be borrowing more money," Scott said.
"There are going to continue to be a lot of changes in the bill," Scott said.
The bill represents a scaled-back version of Negron's original concept but still would store at least 100 billion gallons of water on a smaller footprint by increasing the reservoirs' depth to 14 feet.
But it would save money by building the project on land already owned by the state, or where private landowners agree to sell or lease to the state. It forbids the use of eminent domain to acquire property.