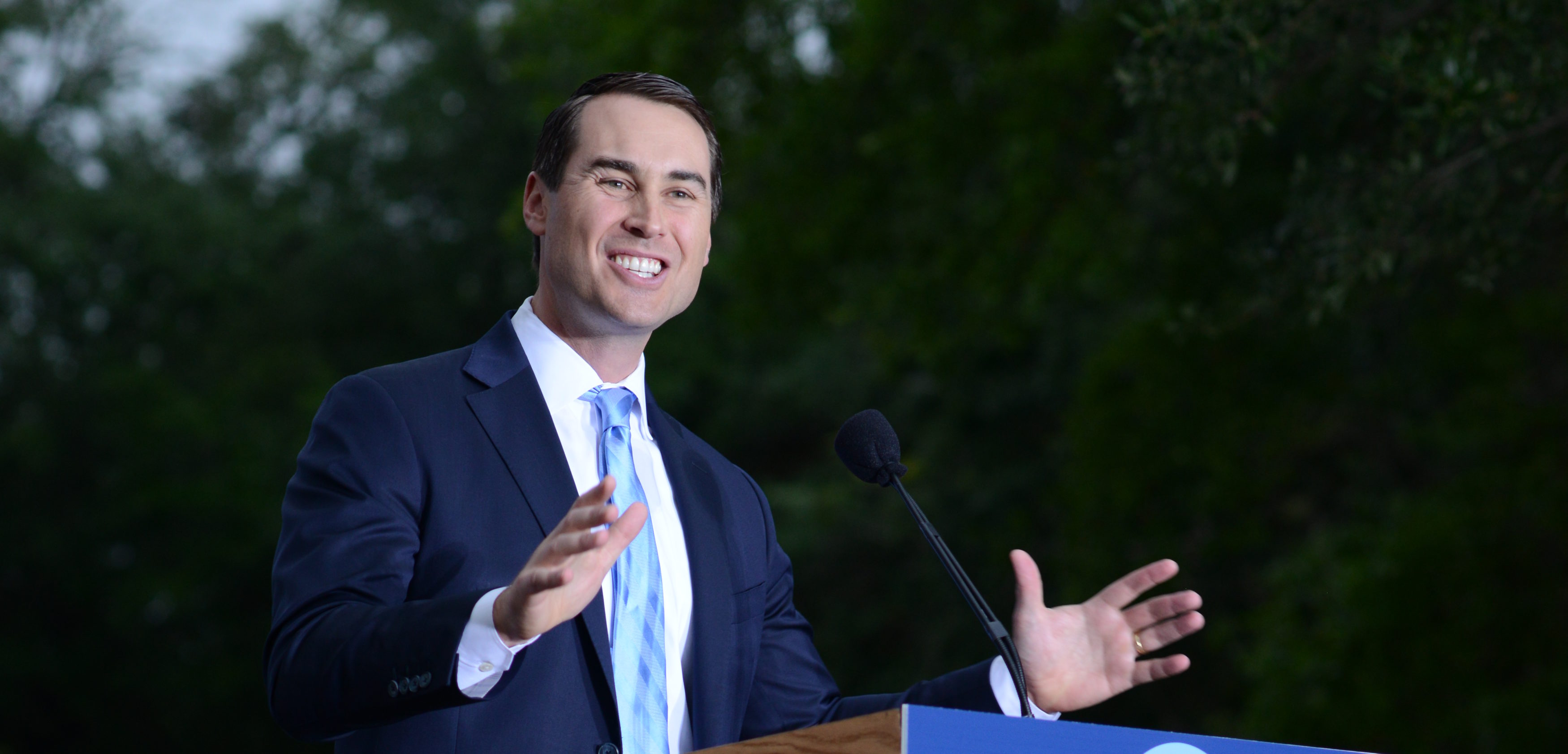 Democrat Chris King announced a wave of hiring Tuesday morning for key positions supporting his campaign for Florida governor.
"I'm encouraged that so many smart, talented campaign veterans are ready to join me in building a new approach to our politics," said King, 38, a Winter Park affordable housing executive. "Our campaign will reflect the diversity, energy and possibility of Florida, and with these additions we've taken a great first step in meeting that goal."
King's new hires include:
Zach Learner, COO and General Counsel
Learner was tapped to lead day-to-day operations for Kings campaign. Learner had served as voter protection director for the 2016 Hillary Clinton campaign in Florida and the 2014 Charlie Crist bid for governor, as well as working on both Barack Obama campaigns in Florida.
Raymond Paultre, Director of Strategic Engagement
Paultre came to Florida in 2011 as Northeast Florida's Field Director for the Obama campaign, later serving as Enroll America's Florida State Director and State Organizing Director from 2013 to 2016. Most recently he served as a consultant on the Clinton campaign and an adviser on Stephen Bittel's successful race for Chair of the Florida Democratic Party.
Stephanie McClung, Finance Director
McClung served as Regional Finance Director for Charlie Crist for Governor, Finance Director for Charlie Crist for Congress and Florida State Finance Director for Ruth's List Florida. She is a Florida native and graduate of the University of South Florida.
Amanda Sands, Digital Director
Sands will lead King's digital organizing strategy. She most recently served as digital director for New Hampshire Democratic gubernatorial nominee Colin Van Ostern. A graduate of American University, Sands provided strategic digital support for dozens of political campaigns and progressive organizations across the country.
Raul Martinez Jr., South Florida Regional Director
Martinez previously served on the senior staff of the 2016 Clinton campaign in Florida, Chief of Staff to Congressman Joe Garcia and leader of Florida Hispanic outreach for the Obama 2012 campaign. A Miami native, Martinez resides in Miami with his wife and children.
Juanica Fernandes, Regional Finance Associate
Fernandes left her job as a financial adviser in 2011 to join the Obama presidential campaign as a Deputy Regional Field and Regional Training Director for the Orlando area. She most recently served as Enroll America's Central Florida Regional Organizing Director and director of Central Florida's enrollment coalition.
These new team members will join Senior Adviser Omar Khan and strategists from AKPD Media and 270 Strategies.