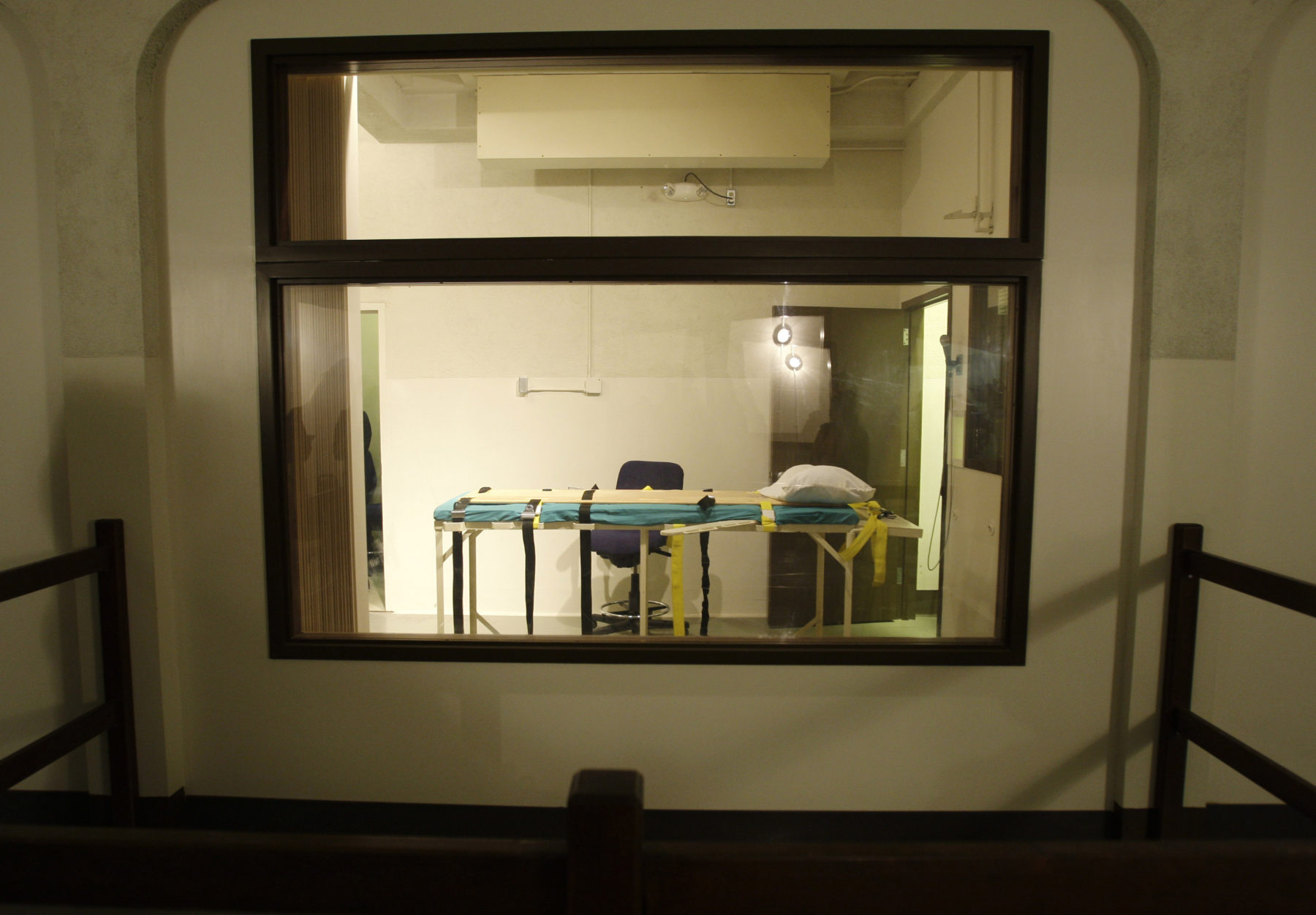 He would put it off as long as he could, aides said, and trembled when he finally had to sign a black-bordered death warrant. Despite his profound opposition to capital punishment, LeRoy Collins sent 29 men to their doom during his six years as Florida's governor. He was in anguish each time.
To some people, that example casts a poor light on Aramis Ayala, the state attorney for Orange and Seminole counties, whose announced decision to seek no death sentences is the crux of an unprecedented battle in the Supreme Court with Gov. Rick Scott and, now, the Florida House of Representatives.
But it is Scott and five of his predecessors who come off worse in comparison with the totality of Collins's record. The awesome power to commute death sentence has been a dead letter in their hands.
Collins, however, was unafraid to exercise that power, and he commuted 10 death sentences to life in prison, nearly one in every four that came to him.
No Florida governor has granted clemency to any death row inmate since Bob Graham last did so in 1983. The six sentences that Graham commuted comprise Florida's entire total since the death penalty was restored in 1976. There have been 76 executions since then.
Meanwhile, 276 condemned men and women have been spared by executive action in 22 other states — including Alabama, Texas and Louisiana — and the federal government.
In Florida, however, what New York's Gov. Mario Cuomo aptly called "the politics of death" are so overbearing that Gov. Lawton Chiles could not get the necessary majority of the Cabinet to agree with him to spare Danny Doyle, a mentally retarded murderer from Broward County. The outcome was a curious compromise: to postpone Doyle's clemency hearing for 25 years. Doyle remains on death row. The unconventional reprieve expires this year.
The U.S. Supreme Court has since forbidden the execution of mentally retarded inmates but left it to the states to decide who is sufficiently retarded. Gov. Rick Scott, an avid advocate of the death penalty, could conceivably sign the death warrant that Chiles forestalled in 1992. On that occasion, Doyle's fate was debated in a public meeting, but Gov. Jeb Bush put a stop to discussing death row cases in the sunshine. Bush, Charlie Crist and now Scott have never offered any reason for denying clemency other than to say they found no grounds to overturn the verdicts of the courts. That simply means they haven't been looking hard enough.
Throughout history, kings, presidents and governors have been the courts of last resort for prisoners who have exhausted their legal appeals. However, they act or not, largely unbound by any rule of law and subject to no appeal. Clemency is regarded as an "act of grace" that requires no explanation for being granted or denied. Florida's Administrative Procedure Act explicitly excludes it.
It is hard to understand or excuse why Florida's most recent governors have refused to spare anyone. Perhaps they have believed that the judiciary is infallible. But it is not. Jurors make mistakes, prosecutors don't have to explain why they seek death in some cases and not others, and killers can sell out their less culpable co-defendants to save their own skins.
The system is so rule-bound that an inmate can lose his life because an attorney did not make an objection or file an appeal at the right time.
In 1993, even as he voted with a unanimous court to allow the execution of Larry Joe Johnson, Florida Justice Gerald Kogan decried "the problems inherent in applying procedural bars to death cases." Florida, he said, "will electrocute a man injured and most probably maimed psychologically while serving in his nation's military in Vietnam and elsewhere. This will happen even though it is clear that, had this case been tried today, the procedures used in the trial court … would have been self-evidently defective … The record, in this case, leads me to the disturbing conclusion that the legal system has failed to give Larry Joe Johnson even one particle of credit for his honorable service to his country or for the injury and disability he suffered while in the armed forces of the United States."
Kogan's cry from the heart prompted Chiles to withdraw Johnson's death warrant for more study, but he signed another one after an expert who had diagnosed post-traumatic stress disorder changed his opinion. Johnson died.
A governor who might fear political consequences from showing mercy should consider the courage Collins displayed in December 1955 when he and the Cabinet spared the life of Walter Lee Irvin, a black man who had been twice condemned for raping a white woman in Lake County. Collins was contemplating a campaign for re-election in a climate supercharged by the U.S. Supreme Court's decision to ban racial segregation in the schools. The judge in the case and the sheriff, a notorious racist, did everything they could to hurt Collins politically, but he was re-elected.
"In all respects my conscience told me that this was a bad case, badly handled, badly tried, and now on this bad performance I was asked to take a man's life. My conscience would not let me do it," Collins said.
Subsequent investigations showed that Irvin and his three co-defendants, two of whom had already been shot dead, were most surely innocent, framed by the sheriff. It wasn't even clear that a rape had taken place. Two legislators from South Florida are now trying to pass a resolution affirming the innocence of the "Groveland Four."
Irvin, who lived long enough to be paroled, would have died in the electric chair but for a governor whose conscience defied the politics of death.
In a subsequent column, I'll write more about Collins and about the remarkable litigation between Ayala and Scott.
___
Martin Dyckman is a retired associate editor of the Tampa Bay Times and the author of "Floridian of His Century: The Courage of Governor LeRoy Collins," published by the University Press of Florida. He lives in Asheville, North Carolina.