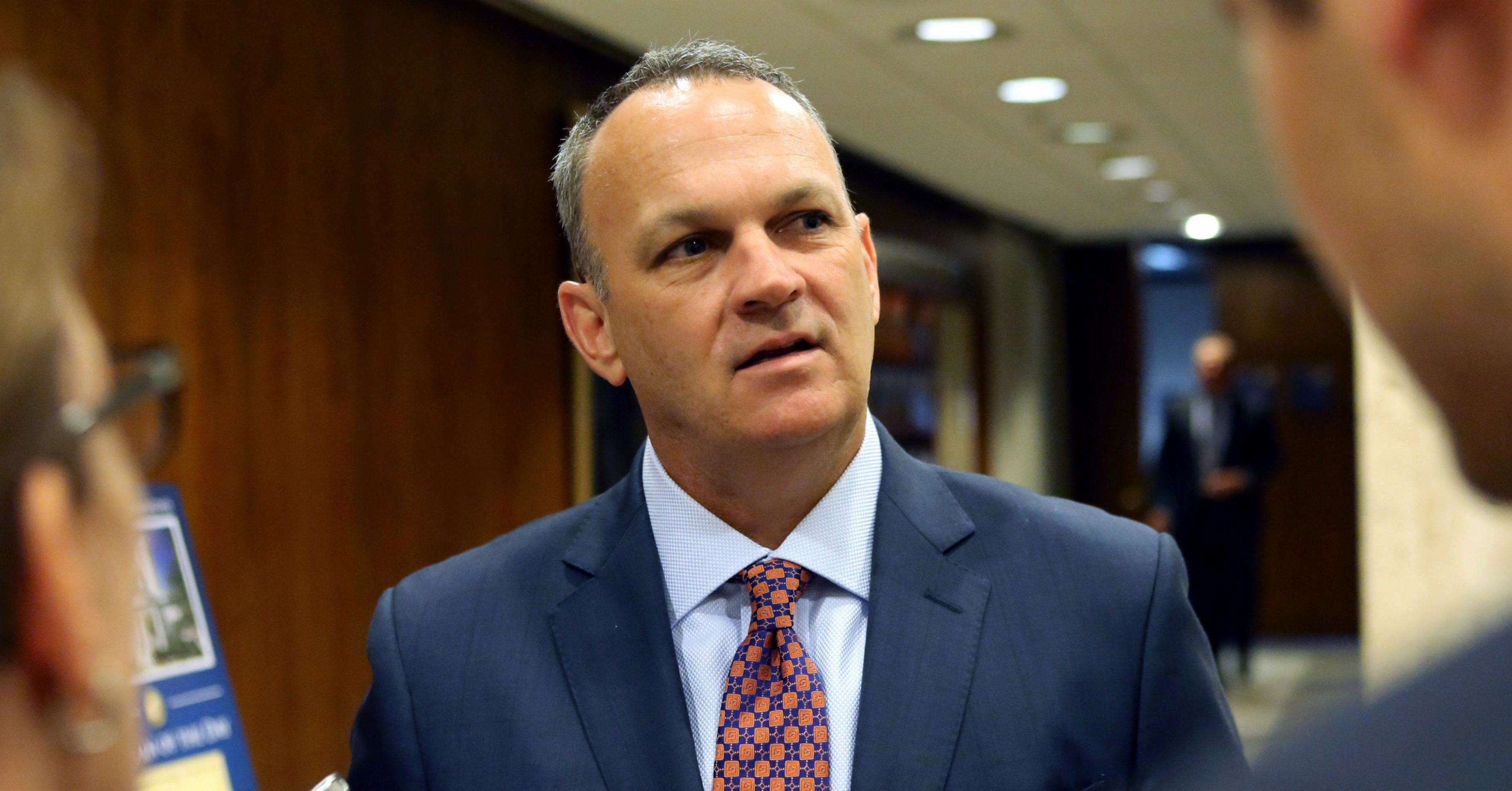 State House Speaker Richard Corcoran says a push to give Florida some of the toughest ethics laws in the nation is dead for this year's session, and he's blaming Senate Republicans for showing "zero interest."
The Land O'Lakes Republican pushed to enact several far-reaching proposals, including one that would ban legislators and elected officials from lobbying state government for six years after leaving office. The House overwhelmingly passed them, but the legislation has not moved in the state Senate. The annual session ends in less than three weeks.
"The Senate has shown us they have expressed zero interest in holding elected officials accountable and draining the swamp," said Corcoran, echoing a line used by President Donald Trump on the campaign trail last year.
Corcoran said this week he's not giving up and will seek other ways to place his proposals into law, including asking the state Constitution Revision Commission to put them before voters in 2018 or launching a petition drive to get them on the ballot. The commission is formed once every 20 years to propose additions, deletions or revisions in the state's constitution.
When he came into his leadership post, Corcoran vowed to aggressively change what he called a broken system that let special interests and lobbyists wield too much influence. The House adopted rules limiting contacts between lobbyists and legislators and Corcoran pushed to shed more light on projects added to the annual budget.
Currently, legislators and statewide elected officials are subjected to a two-year lobbying ban after leaving office. The House proposed a constitutional amendment and a new state law to extend that ban to six years. The measure would also expand lobbying restrictions so that a legislator or statewide elected official could not lobby any state agency during that period.
The House has also passed a bill that would require city officials to file more detailed financial disclosure forms. The House is also scheduled this week to consider another measure that would clamp down on public officials using their posts to seek jobs or going into business with lobbyists.
When asked earlier this month Senate President Joe Negron said he was "open for ways to make the process more transparent, more accountable." But he also said he was "content" with the current ethics laws in place including the two-year ban on lobbying.
Republished with permission of The Associated Press.