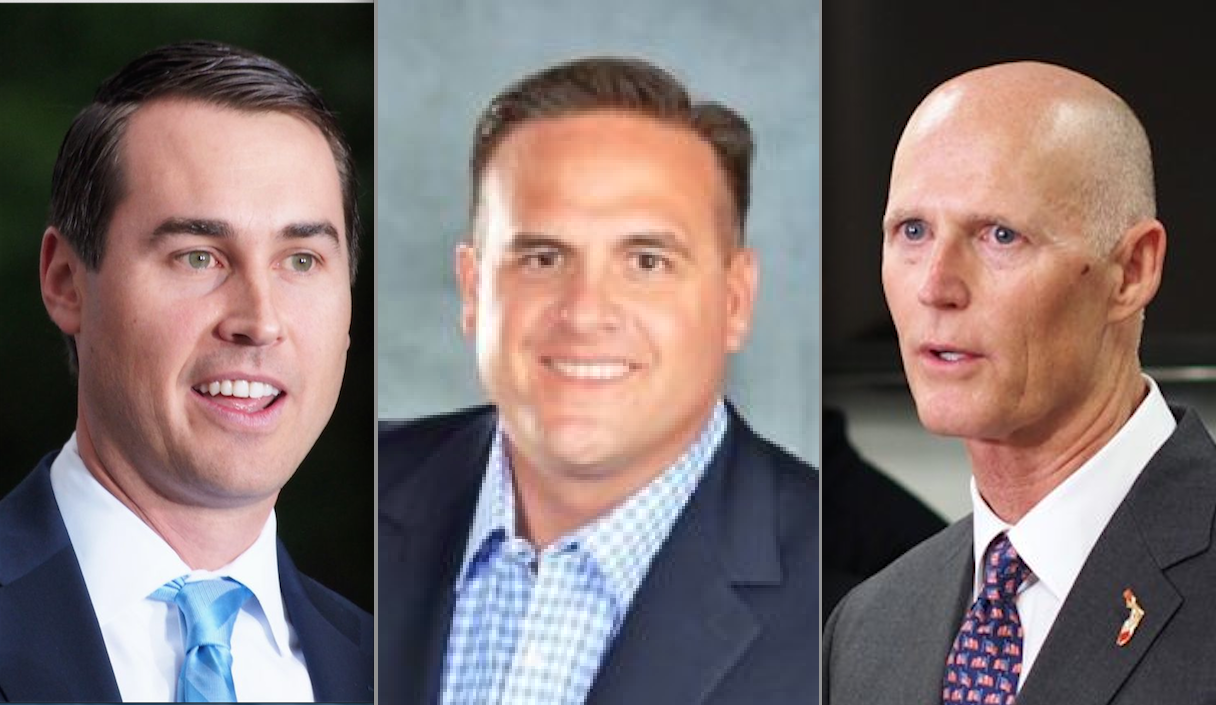 Saying that otherwise the incident will be shortly forgotten and no one will be held accountable, Democratic gubernatorial candidate Chris King called Wednesday for Gov. Rick Scott to demand that Sen. Frank Artiles resign over his reported racist and profane comments to black colleges.
Artiles was reported, first in the Miami Herald, to have launched a tirade full of n-words and profanities at Democratic state Sens. Audrey Gibson and Perry Thurston Tuesday night at the private Governors Club in Tallahassee.
King, an Orlando businessman, joined the chorus of calls of Democrats that Artiles should resign immediately. And he urged Scott, a Republican like Artiles, to join the call.
Artiles is set to apologize from the Senate floor today, but King said that will just allow the incident to disappear into future news cycles, which would become another example of Florida's one-party leadership not serving the state with excellence.
"Senator Artiles should do the right thing and step down immediately. I call on Governor Scott to join the chorus of Democratic voices in saying that the remarks made by Senator Artiles were not just hurtful but set us all back, and to join us in demanding meaningful accountability," King stated in a news release issued by his campaign Thursday.
"The message needs to be clear – from both parties – that racism will not be tolerated and people will be held accountable for racist action," King continued. "Because in an era of Donald Trump, we all must also hold ourselves accountable to the the idea that we will never allow these sentiments to be normal and without consequence."