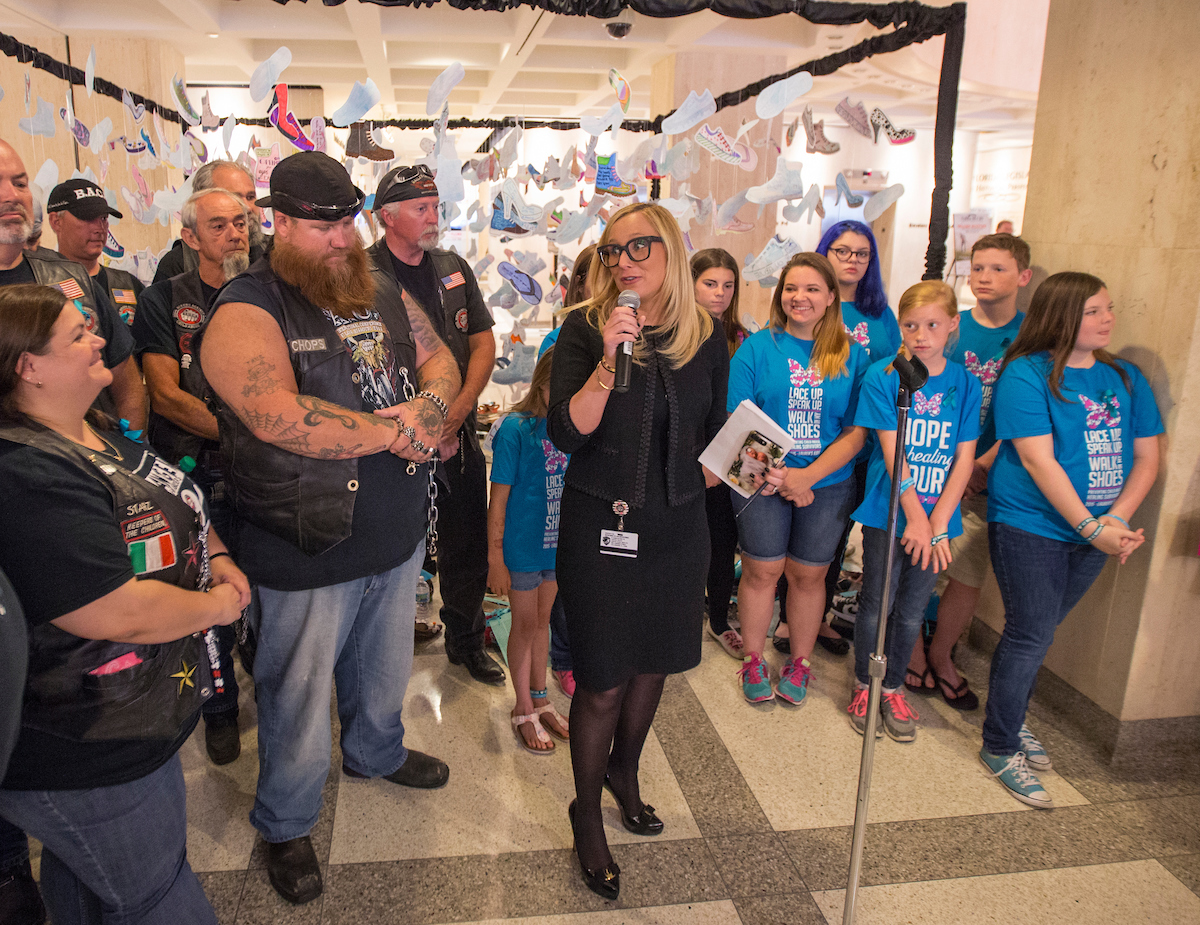 An emotional and eye-opening display featuring about 1,000 shoes worn, decorated and submitted by sexual assault survivors of all ages from across the state of Florida – with accompanying stories – are decorating the Capitol rotunda through Friday of this week.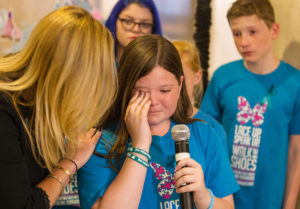 They commemorate National Sexual Assault Awareness Month and National Child Abuse Prevention Month. The display, hosted by Lauren's Kids and the Florida Council Against Sexual Violence (FCASV) asks others to "Walk in My Shoes" – the shoes of someone who has been affected by sexual violence.
"Our smallest shoe was submitted by the mother of an infant, and the largest shoe was sent in by a 50 year old man," said Democratic state Sen. Lauren Book, an abuse survivor.
"We've even got shoes submitted by family members of survivors who ended their lives due to drugs, eating disorders or suicide, unable to overcome the trauma of their assault," she added. "It doesn't have to be that way. With education and awareness, we can prevent 95 percent of sexual abuse – and with guidance and support, we can help survivors heal."
Fifteen child victims, who now consider themselves to be survivors and advocates for change, were also in attendance to 'unveil' the display in the Capitol rotunda and speak with legislators, as will members from the organization Bikers Against Child Abuse Florida (BACA) – who rode to the Capitol from across Florida to attend.
"It's OK to tell…and it's OK to heal," said a young survivor named Cayla. "The healing starts when you tell someone, and they believe you. Kids shouldn't be embarrassed or afraid – it is not their fault."