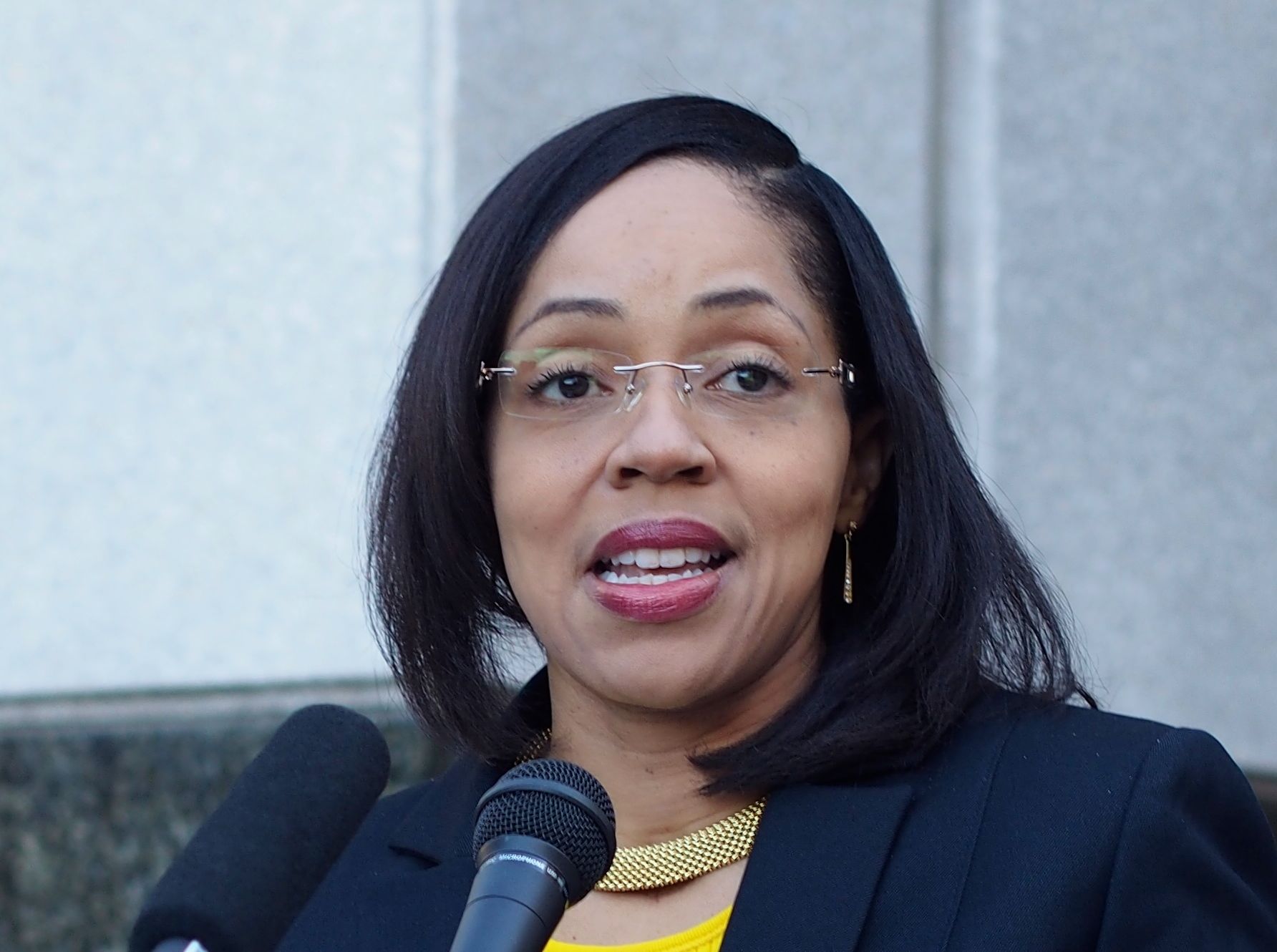 A twine noose taped to a postcard and nasty comments sent in the mail and via social media are showing racist hatred Orlando's State Attorney Aramis Ayala is receiving as she battles in court with Gov. Rick Scott over whether she has the power to refuse to pursue death penalty prosecutions.
The twine noose was discovered attached to a card inside an envelop mailed to her office, one of two racist-material and potentially threatening mailings that her office has reported to the Orange County Sheriff's Office recently.
Ayala, state attorney for Florida's 9th Judicial Circuit serving Orange and Osceola Counties, told sheriff's office investigators she believed the twine noose was meant as a threat to her as a public official, and could be constituted as a hate crime. The sheriff's office referred the mail to the U.S. Postal Inspectors Office.
The sheriff's report on the matter did not detail what was said in the letters. Parts of the report were redacted.
Ayala's office declined to comment.
Ayala's office also reported receiving hate-filled and potentially threatening messages via social media. One Facebook message called her a "stupid b—-" and a "damn inbred snowflake" for choosing "not to ever seek the death penalty. "Can't wait till you get stripped of you license," it continues. "Then you can go back to being the useless hood rat you are."
Another told her, "You should watch where you bring attention to yourself at. The FBI is now being informed of the actions you've been taking behind the scene. You're about the windup in jail instead of prosecuting cases."
A YouTube.com comment declared, "fucking n—–s. n—–s everywhere. the black woman is sticking up for a convicted COP killer. She should be on trial for her job and fired and thrown to the streets. she should pick cotton for the rest of her life and be whipped"
In each of those three cases, names are attached to the comments.