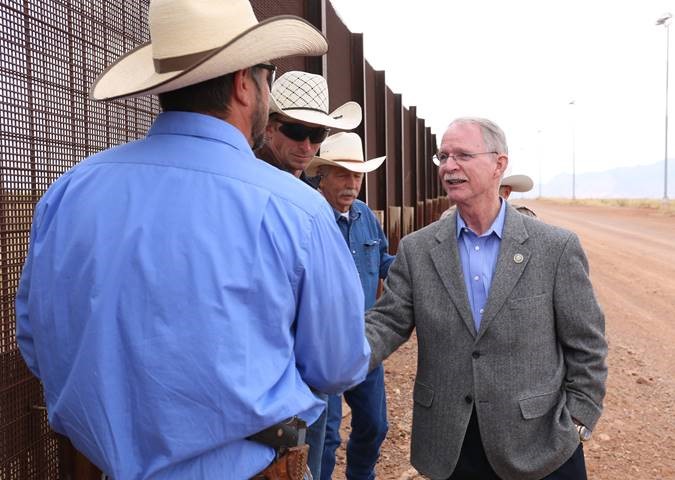 As a member of the U.S. House of Representatives Homeland Security Committee, Rep. John Rutherford led fellow committee members in a trip to the U.S. southern border this week.
The committee members visited the border in California, Arizona, and Texas; the goal, to examine immigration enforcement and emerging national security threats.
"For far too long, the U.S. has failed to dedicate the resources and effort needed to secure our southern border. As Congress works with the Trump Administration to gain operational control of the border, this first-hand visit to the border allows my congressional colleagues and me to better understand the personnel, infrastructure and technology needs on the ground," Rutherford said.
"Securing our southern border is a complex, but achievable, challenge. I will continue to work with my colleagues on the House Committee on Homeland Security to commit the resources and strategy needed to achieve control of our southern border and to stop illegal immigration, human trafficking, and drug smuggling," Rutherford added.