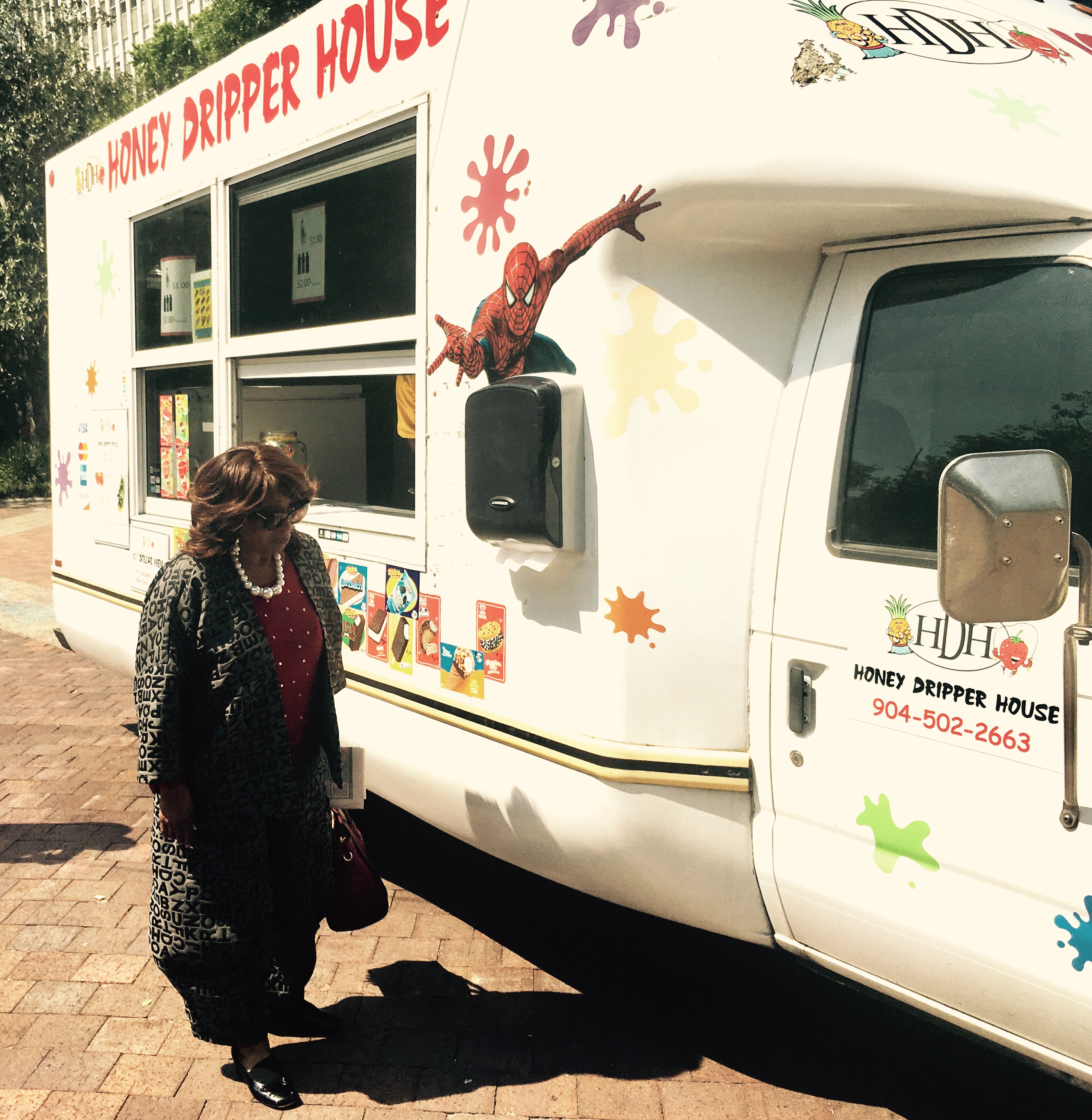 For decades, Corrine Brown (Jacksonville's longtime Democratic Congresswoman) served many functions. And the witness list at her trial, which starts Monday, reflects that.
This may be the trial of a generation.
It certainly has generational resonance for political types: of donors and behind-the-scenes types, of glad handers and hangers on, and of real-deal active politicians … past and present.
Corrine Brown, for a quarter century in the U.S. House, and for longer than that in other roles, served as a nexus between the Jacksonville establishment and her constituents.
That ended in July 2016, when Brown and her former Chief of Staff, Ronnie Simmons, were indicted on 24 counts combined, related to a conspiracy to defraud via a charity under Brown's name: One Door for Education.
Simmons took a plea deal, and won't be sentenced until after he testifies against his former boss; Brown maintains her innocence.
Brown faces 22 federal counts, with a possible 357 years in prison and $4.8 million fine if all charges are found valid.
Jury selection is anticipated to last two days, ending – if all goes well – no later than Tuesday afternoon.
At that point, the parade of witnesses, for both the state and the defense, will proceed through the federal courtroom.
Testifying for the prosecution: Florida Democratic Party Chair Stephen Bittel, former Jacksonville Sheriff Nat Glover, current Jacksonville City Councilman Reggie Gaffney, Jacksonville super-donors John Baker and Ed Burr, Jacksonville lawyer, and one-time Democratic gubernatorial candidate, Steve Pajcic, and former chair of the Donald Trump campaign in Florida, Susie Wiles.
Also on the prosecution witness list: the congresswoman's daughter, Shantrel Brown and her two alleged co-conspirators: Carla Wiley and Simmons.
Friday saw the prosecution drop a 49-page list of exhibits.
—
Items to be presented in court next week include a "Summary Chart" of cash withdrawals from the One Door for Education Capital One Account and cash applied to Corrine Brown's personal accounts.
As well, documentation will be offered of cash going into the personal accounts of Wiley, Simmons, and Shantrel Brown, Corrine's daughter who filed a failed motion not to testify on the grounds she will just plead the Fifth Amendment.
—
Emails between those parties will also be presented, though the details of those aren't in the list.
Flyers promoting events benefiting One Door for Education, going back to 2012, will also be presented as evidence of a conspiracy to defraud.
As well, signed letters from Brown to donors will be exhibited to, establishing prosecutorial claims of conspiracy.
Big names, such as Florida Democratic Party head Stephen Bittel, were regular donors and correspondents.
Bittel even allowed the use of his private plane at one point.
The defense team, helmed by Orlando attorney James Smith, is not without its own big names.
Among the defense witnesses: Rev. Jesse Jackson, Rep. Sheila Jackson Lee and Rep. Bennie Thompson.
Jacksonville luminaries will also testify, including former Mayor John Delaney.
—
Delaney, in an interview with Florida Politics last year, spoke about the charges that had dropped just days before, delineating the political fallout: a tragedy beyond the fall of a politician at stake.
"We're losing [the seat] if the congresswoman gets defeated or removed. Lawson's about Tallahassee."
And, for better or worse, Jacksonville's loss is a subtext of the trial.