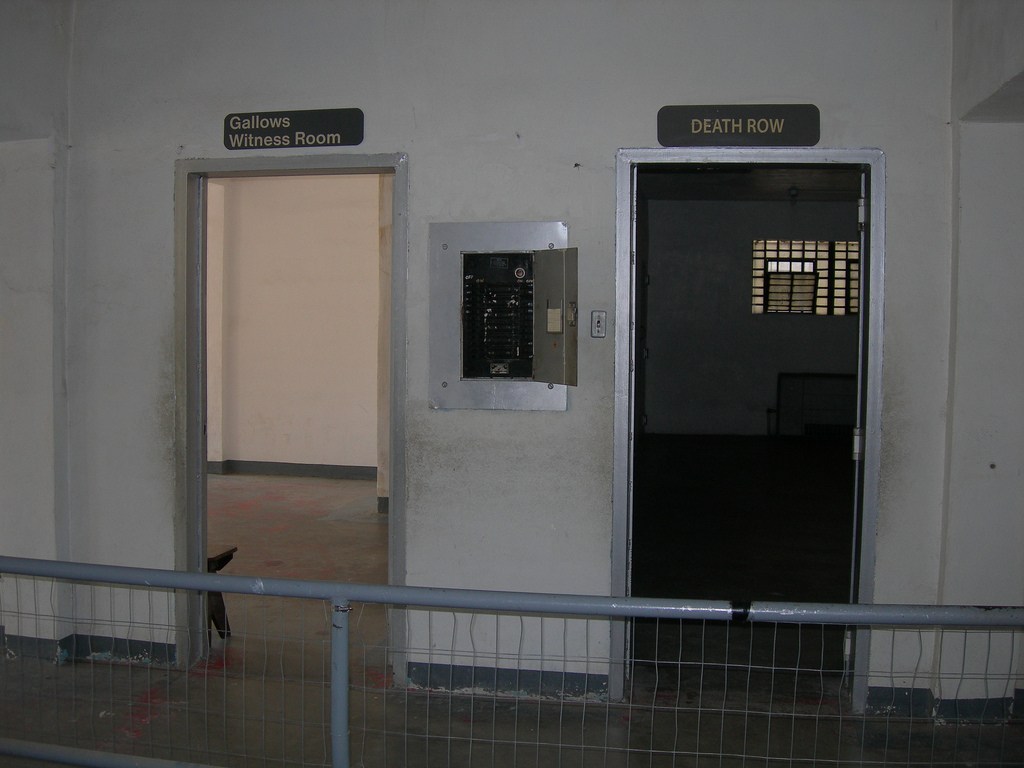 When former Florida Gov. LeRoy Collins was nominated in 1964 to head the nation's new Community Relations Service, South Carolina Senator Strom Thurmond opposed him aggressively because Collins had renounced racial segregation.
"…I hope that as long as the good Lord lets me live on this earth I will continue to grow and to recognize changes and to meet the new responsibility as changes require," Collins said.
The widely-reported confrontation prompted Dessie Horne Williams, a Miami schoolteacher, to write to Collins, recalling a meeting with him five years earlier at the governor's office.
"(W)e have always thought of you as a kind, understanding man, who feels compassion for human suffering no matter what color the skin of the sufferer may be," she wrote … You, Governor Collins, are a true" Southern gentleman. May God keep you through the coming trials."
Collins's courtesy to anyone he met was legendary. Even so, the Williams letter was remarkable.
On the occasion she described, she and her parents were pleading for the life of her brother, Willie Horne Jr., who was condemned to die for rape. Collins commuted 10 of the 39 death sentences that came to him, but not Horne's. The prisoner was executed in January 1959. However, Collins had given his family his personal attention and a full measure of compassionate respect.
At the time, though, Ms. Williams had asked a question that struck his heart: "Do you think that my brother is going to die because he is black?"
Collins assured her that it was only because of the brutality of the crime. The victim's escort, a court said, had been beaten senseless with a tire iron.
But the governor's conscience was troubled. He knew that had the victim been black or both parties white, the jury almost certainly would have recommended mercy. He tasked his staff to find reasons to repeal the death penalty, and when the Legislature convened a few months later he asked that it do so.
The House committee that killed the bill said that without the possibility of a death penalty, a resumption of lynchings "can certainly be anticipated."
It was a rare if unwitting acknowledgment of the profound racism that accounts for the South's peculiar and persistent obsession with the death penalty.
It clearly matters more to the politicians than to the voters. A Florida survey by Public Policy Polling last year found that only 35 percent of respondents favored execution over life without parole. The question was asked in the abstract however, without a politician waving some bloody shirt in the background.
Collins confronted the racism.
"By far the great majority of those to be executed were Negroes," he said, "and yet only 17 percent of the state's population were colored. It was a gross travesty on the principle of equal protection."
Whites are now the majority on Florida's death row, but blacks are still disproportionately represented. Florida has never executed a white for a crime against a black but one appeal is pending. As of last October, blacks were still the majorities on 12 other death rows, nine of them in the South.
Although the death penalty remains in force outside the South, it is in near disuse except in Florida and other former slave states. The South accounts for 1,180 of the 1,448 U.S. executions since the Supreme Court reinstated capital punishment 41 years ago, according to the Death Penalty Information Center in Washington. That's 81 percent. Florida is fourth highest on the list with 92. Texas leads with a staggering 542. Outside the South, however, there haven't been any since 2014, except for one in Oklahoma.
Race bias was evident in how Florida governors and the state pardon board commuted death sentences between 1924, when Florida first began to keep track of them, and 1964, when executions paused for 15 years.
In a paper published in 1993, Margaret Vandiver, a criminology professor at the University of Memphis, found that blacks condemned for crimes against whites in Florida were executed in 90 of 95 cases. On the other hand, whites whose victims were white received clemency in 22 of 83 cases. Blacks on death row whose victims were black were spared nearly half the time, in 27 of 61 cases. There were no death sentences, hence no commutations, for whites convicted of crimes against blacks.
The disparity was greatest in convictions for rape, which is no longer a capital crime. Of the 40 black men condemned for raping white women during the 40 years Vandiver reviewed, only two got clemency. One was Willie Irvin, of the "Groveland Four," who had been framed by a racist sheriff. The Florida House of Representatives formally apologized to their families last week. Irvin had exhausted his appeals when Collins drew vehement criticism for commuting his sentence in 1955.
The point is that Collins did commute his sentence, doubting his guilt, and spared nine other men as well. No Florida governor has commuted a sentence since Bob Graham last did so in 1983. In another glaring departure, Florida governors apparently are no longer willing to face or hear from the families of condemned prisoners, as Collins did every time.
I have been trying with scant success to find out how Gov. Rick Scott considers clemency in comparison to how Collins did it. Among the questions I sent his press secretary, Lauren Schenone: Does he accept comments from lawyers for death row inmates? Does he consider each case himself or does he accept the decisions made by former governors whose death warrants were stayed in the courts? Does he consider the trial and appeal process to be essentially infallible?
Her answer was terse, said little, but was revealing in one important respect.
"Signing death warrants is one of the Governor's most solemn duties. His foremost concerns are consideration for the families of the victims and the finality of judgments. (Emphasis supplied.)
"Our office follows procedures outlined in Rule 15 of the Rules for Executive Clemency on this process," she said.
Rule 15 shrouds all the process in secrecy and says that the Commission on Offender Review "may" — not shall — conduct an investigation in each case. There is no data on how often it does so. The rule also provides that the Governor and Cabinet may schedule a public discussion, but that practice ceased during Jeb Bush's term.
The words in italics, "finality of judgment," suggest that Scott doesn't care, as Collins did, that the courts might make mistakes with fatal consequences. His conscience is dead to that possibility. Once the legal case is over, that's it.
That is a profound abdication of a governor's most awesome moral responsibility.
___
Martin Dyckman is a retired associate editor of the Tampa Bay Times and author of "Floridian of His Century: The Courage of Gov. LeRoy Collins," published by the University Press of Florida. He lives in Asheville, North Carolina.