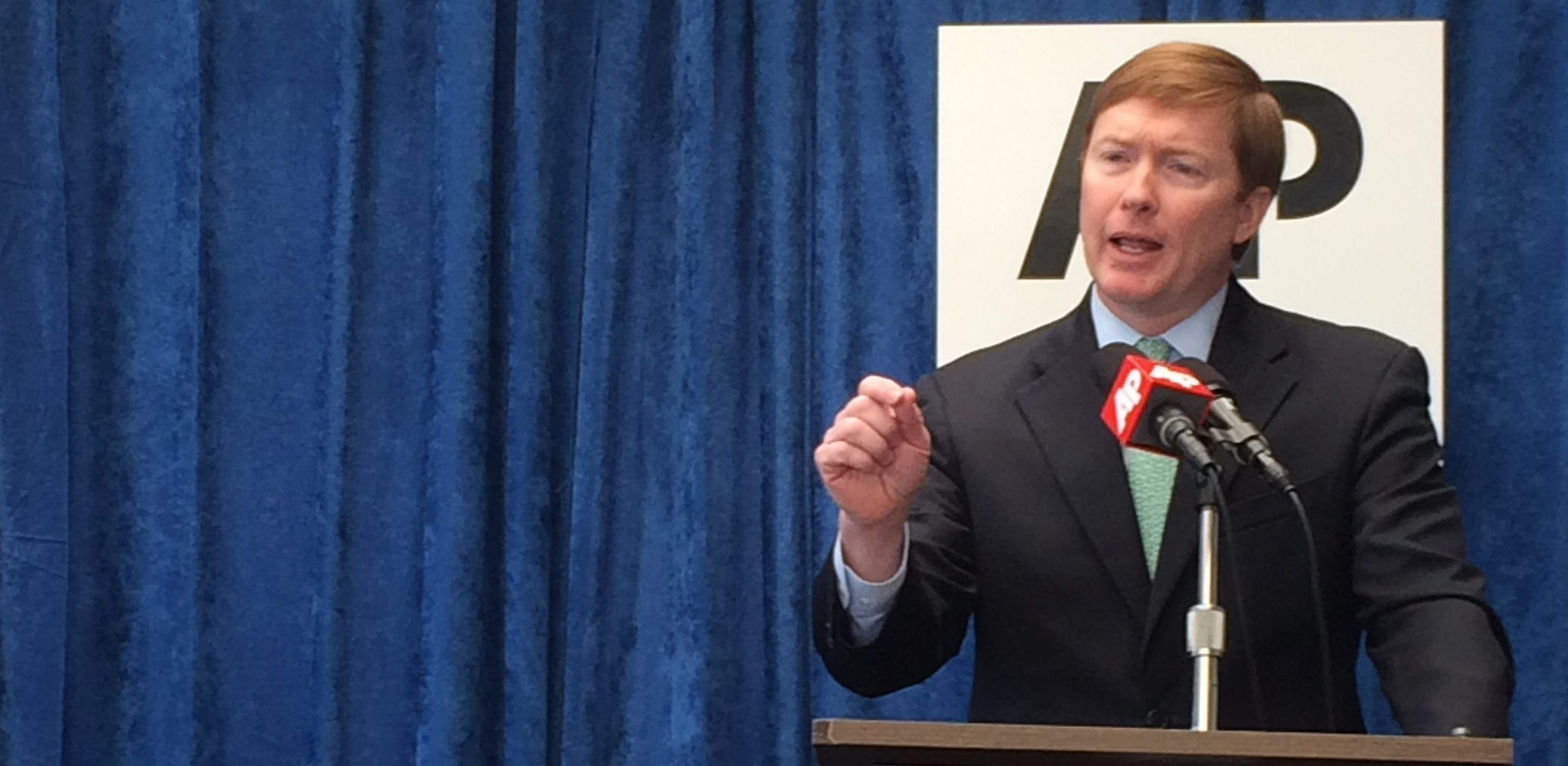 "Nobody roots for Goliath."
The immortal words of Wilt Chamberlin were on my mind Monday after Agriculture Commissioner Adam Putnam (at long last) announced that he is running for Florida governor.
Chamberlain, the All-World center and only NBA player to ever score 100 points in a game, was talking about the belief that he did not receive the respect and appreciation he deserved vis-à-vis his rival, Bill Russell. Fans had the impression Chamberlain's size and physical gifts made the game come easier to him than to others.
The knock on Putnam — he is Jeb Bush 2.0.
In a more political environment, a comparison to the two-term former governor would be high praise indeed. But in the era of Donald Trump, when folks compare Putnam to Bush, they might as well say: "Please clap."
As POLITICO Florida's Marc Caputo wrote of the announcement, Putnam enters the race as Goliath of the field, just like Bush's entry in the 2016 GOP presidential primary.
"With more than $4 million in his political committee account, statewide name ID among Republicans and longtime Florida roots," Caputo said. "Putnam should become his party's nominee in the eyes of Tallahassee insiders and Republican Party activists."
And yet, there is a sort of weariness about Putnam's candidacy, especially since many of his key supporters are the same people who witnessed Bush's collapse.
I'd make the argument that Bush's 2016 loss might the best thing that could have possibly happened to Putnam's 2018 aspirations. Were I among Putnam's chief consultants, pinned to the campaign office's bulletin board would be every newspaper front page headlining Bush's poor showing in the Iowa caucuses and the New Hampshire primary.
I'd make everyone look at pictures of Bush on stage after his last stand in South Carolina.
Let all that burn deep into their hearts and minds.
As for Putnam himself, he should wake up each day with a poster of Trump and Bush next to each other (this image may be best), serving as a reminder to never let what happened to Bush happen to him.
Perhaps Putnam already recognizes the danger of being Jeb 2.0. However, one minor way Putnam attempts to protect his right flank rings false.
On Friday, Putnam — or more likely his campaign/communications team — asked Twitter followers their thoughts on sanctuary cities in Florida. These are municipalities which limit cooperation with the national government effort to enforce immigration law. Cutting off funding to sanctuary cities is a top priority for many Republican primary voters.
That same day, the Florida House voted to outlaw sanctuary cities, imposing harsh penalties on any elected official or community seeking to thwart the ban.
Opponents of sanctuary cities argue the bill seeks to target undocumented immigrants and impose an unfunded mandate on local law enforcement agencies. The measure is offensive to immigrants and minority populations, they say.
Perhaps Putnam's tweet was an honest attempt to gauge his followers. What I fear is that this was more likely an attempt, albeit a small one, by Putnam to burnish his right-wing credentials with GOP voters.
There's nothing wrong with tacking to the right in advance of a bruising GOP primary. In fact, in doing so, Putnam proves he may not suffer the same fate as Bush (who was outflanked on the right).
But someone with Putnam's agricultural background, it is hypocritical to cast doubt on sanctuary cities. Every farmer in Florida knows firsthand that the state's bountiful crops wouldn't be so bountiful were it not for the thousands of undocumented workers picking fruit and tending fields.
It may be an upsetting reality for Putnam (or not), but when researching his position on this particular issue, you wouldn't know it. Although they would not be quoted on the record, the legislators who shepherded this bill say they heard very little — if at all — about the issue.
Furthermore, a cursory search of "Adam Putnam + sanctuary cities" turns up scant, if any, news articles.
While Putnam may not be my first choice for Florida governor, I would be satisfied seeing him in the Governor's Mansion. But I don't want to see him get there by leaning so far to the right that common-sense Republicanism gets lost in the shuffle.
We're rooting for the best version of Adam Putnam, whether it be as a David or Goliath.