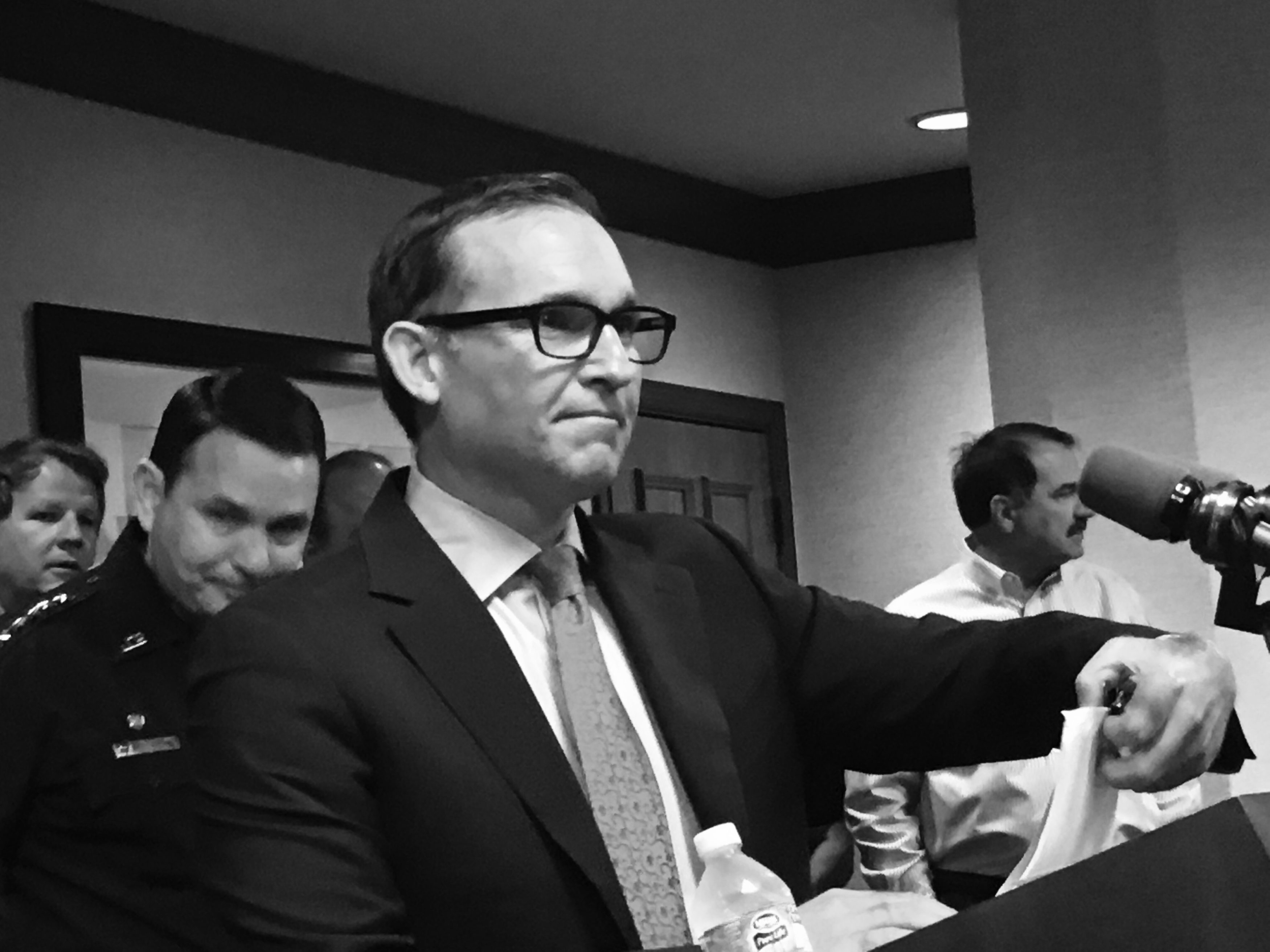 Ending weeks of speculation, Jacksonville Mayor Lenny Curry has taken himself out of consideration for Florida CFO..
As he Tweeted Saturday night, "Clarity of mind is a beautiful thing." After an understandable period of deliberation, of private ruminations and conversations with those in his inner circle, his decision is made. And his decision involves finishing what he started in City Hall
"I have stated many times in recent weeks that it is flattering to hear speculation about a statewide position that would allow me to do more for the state," Curry said in a statement released to press Saturday evening.
"But to stem the gossip and get the focus back on the city I love, I informed the Governor today that I am not seeking an appointment to CFO," Curry added.
Curry discussed progress made since 2015 in his statement.
"In just under two years, we've accomplished big things; investments in public safety, progress in downtown and long-term financial stability through pension reform. But there is much more to do," Curry asserted.
"Too many kids wake up in areas of our city where violence stands in the way of hope. We can do more to create jobs and get all our neighborhoods growing again. And we need to continue strong financial stewardship to protect the hard earned money we get from taxpayers."
Curry's approach thus far has paid political dividends, as measured by the Aug. 2016 pension referendum that carried by almost a 2/3 margin, and by recent polling indicating that Curry's approval rating is a healthy 70 percent.
What's clear: Curry, in making this decision, seeks to cement his legacy as a historic mayor of Jacksonville. This also silences critics who wanted to paint him as a political opportunist who saw City Hall as a stepping stone to a bigger platform.
Curry, seen on the town Saturday night, seemed genuinely at peace with the decision.
Political tailwinds have been behind him for two years thus far, even with at least a bit of drama swirling among Curry's inner circle that surfaced — again — over the weekend, as this decision was announced.
___
That drama: the circumstances of Chief of Staff Kerri Stewart moving on to JEA.
It surfaced just minutes after media was told Curry was staying put, via an interesting Tweet from Brian Hughes, Curry's political strategist, that seemed to allude to the departure of Curry's chief of staff.
"FYI if anyone said they knew and made job decisions because of [the uncertainty regarding the CFO position], they weren't telling the truth," Hughes Tweeted Saturday afternoon, as most folks drank before the Kentucky Derby.
"Opportunity is great and so is timing," Stewart told me, without elaborating on why the "timing" was so great. Stewart also hasn't responded to Hughes' Tweet.
That intra-office drama, no doubt, will develop in the days ahead. Meanwhile, expect Chief Administrative Officer Sam Mousa to take a more central role (if that's even possible) going forward in running the city.
Curry's full statement is below: