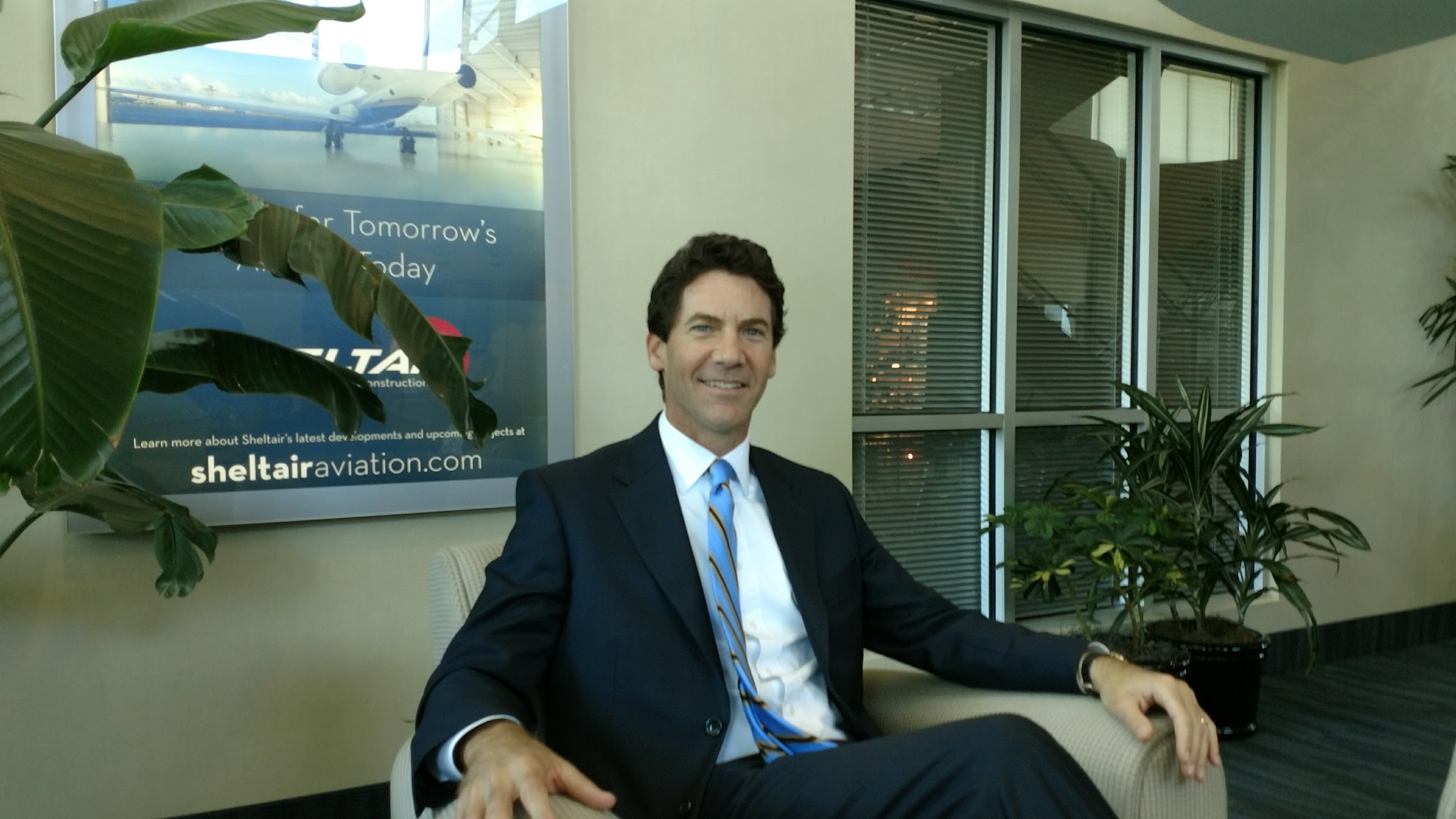 Jay Fant has only been in the Legislature for three years, but based on his experience as a Jacksonville attorney, he believes he's as qualified as anyone to become Florida's next Attorney General.
On Tuesday, the Florida House Republican from Jacksonville visited Tampa as part of a four-day statewide blitz to begin his candidacy, starting the campaign tour less than 12 hours after the Florida Legislature commenced its 2017 Regular Session.
Speaking with FloridaPolitics.com at Sheltair Aviation, just north of the International Mall, the 49-year-old attorney and father of four emphasized he's all about fighting for the little guy against what can be an obtrusive federal government, even if it now run by Donald Trump, who Fant supports.
"Even President Trump, who I'm a supporter of, can't control everything his agencies do, or cover every rule that they come up with," he said about the federal government. "And when they get it wrong, I'm going to fight it. I'm going to stand up for the state of Florida and say, 'we don't want that. We can do that ourselves.'"
Fant says he admires how Pam Bondi went after the Obama administration, joining other Republican Attorneys General in filing lawsuits on a number of issues over the past few years. He says if the situation presents itself, he'll do the same thing. "The federal agencies get it wrong, and when they do get it wrong, I'm going to stand up them."
"The federal agencies get it wrong, and when they do get it wrong, I'm going to stand up them."
After graduating from the University of Florida law school, the Jacksonville native joined his family business at First Guaranty Bank, a bank he helped run until 2012.
Fant says what small banks like his went through during the Great Recession was a searing experience, as he saw big banks whose work led to the decline of the economy get bailed out by the feds to the exclusion of small mom and pop operations like First Guaranty.
"There was no way that companies like ours could survive and we didn't, and many companies like ours didn't, and that had an effect on me," he says. "I saw how big government doesn't care about Main Street, and I said I'm not going to let this happen to anyone else, and that was one of the main reasons I ran."
On his brief excursion in Tampa, Fant visited Port Tampa Bay. He says Florida's ports, which drive so much into the economy, are essentially our "borders," and thus play a critical role when it comes to contending with illegal immigration and drug interdiction.
He said he was worried about the "cultural shift" that has taken place in recent years when it comes to law enforcement. Thanks to citizen derived home videos, there has been an explosion of police violence against black men that has led to civil unrest in some quarters of the country.
"It's hard to believe that the media portrayal of some things that occur in the course of law enforcement doesn't affect behavior, but it could also affect rules of evidence, too," he warns about the prevalence of video recording of law enforcement's interactions with the public. "The public does have a right to know, but we don't want to incite enmity against law enforcement by very conveniently clipping pieces," he says of such video coverage.
When asked if thinks that is what has happened, he says not "in any conspiratorial way," but believes it's "tempting" in a news cycle to selectively edit as such.
"It inflames passions," he says of such video. "At the end of the day when criminal activity takes place, the criminal justice needs to happen in a fair way for those who (not only) have been accused of a crime, but also those who are executing the arrest."
As for Tallahassee's just-concluded Regular Session, Fant has enormous respect and reverence for House Speaker Richard Corcoran, but is dead set against his calls to zero out Enterprise Florida and give VISIT Florida a significant haircut in the state budget.
"I think we've made a critical mistake in not fully funding up VISIT Florida because that works," Fant says.
Regarding substantial cuts to Enterprise Florida, the public-private business incentive entity, Fant says if Florida becomes the only state that doesn't include some component to help a company move here, "we will not get these companies."
Following his Tampa visit, Fant was off to Orlando for a roundtable discussion with small-business owners, followed by a press availability Tuesday night near his Jacksonville home.