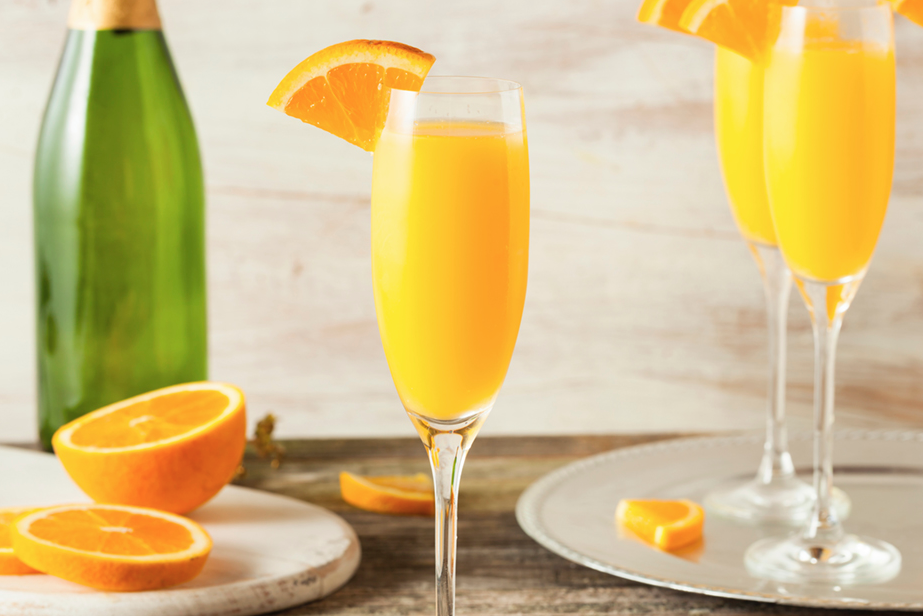 That morning mimosa or bloody Mary, or that pitcher of beer to help get through the 8 a.m. Orlando-time match between Chelsea and Manchester United is not going to be a problem any more in Orange County restaurants.
The Orange County Commission unanimously voted to roll back the hours to 7 a.m. for the sale of alcoholic beverages in Orange County restaurants and hotels. Previously, first call was at 11 a.m.
The extended hours come late for Orange County, as several neighboring counties including tourism resort rival Osceola County, as well as several cities including Orlando already allow for drinking in restaurants and hotels that early.
"My family owns a restaurant and I realize the potential of them being able to serve mimosas in the morning during their breakfast rush, and what that could do for that small business," said Commissioner Jennifer Thompson.
"It seems like we're all in support of mimosas," added Commissioner Emily Bonilla.
"It's all about making brunches great again," said Mayor Teresa Jacobs, borrowing a line first used by one of the speakers on the ordinance.
It also was all about making Orange County competitive, again, argued the Central Florida Hotel and Lodging Association, which pushed for the law change, and other tourism and hospitality groups including the International Drive Area Chamber of Commerce. With the surrounding counties and a few in-county cities already allowing for the early drinking, Orange county restaurants and hotels were watching patrons driving a few miles, or even a couple blocks in some cases, to have that morning cheer.
That included a large number of European tourists who would get up in the morning to watch their favorite soccer teams or other sports from the British Isles or the Continent, only to discover their hotel only served straight orange juice or tomato juice. Or coffee.
"This will provide a level playing field," said Maria Triscari, president of the I-Drive Area Chamber of Commerce.
There was some concern that county officials might not have reached out enough into the community to get a more diverse response to the ordinance before voting on it. Commissioners Victoria Siplin in particular raised the concern, as did Jacobs. But in the end, no one was there to speak against morning mimosas, and Siplin and Jacobs were as enthusiastic in their support as any of the other commissioners.