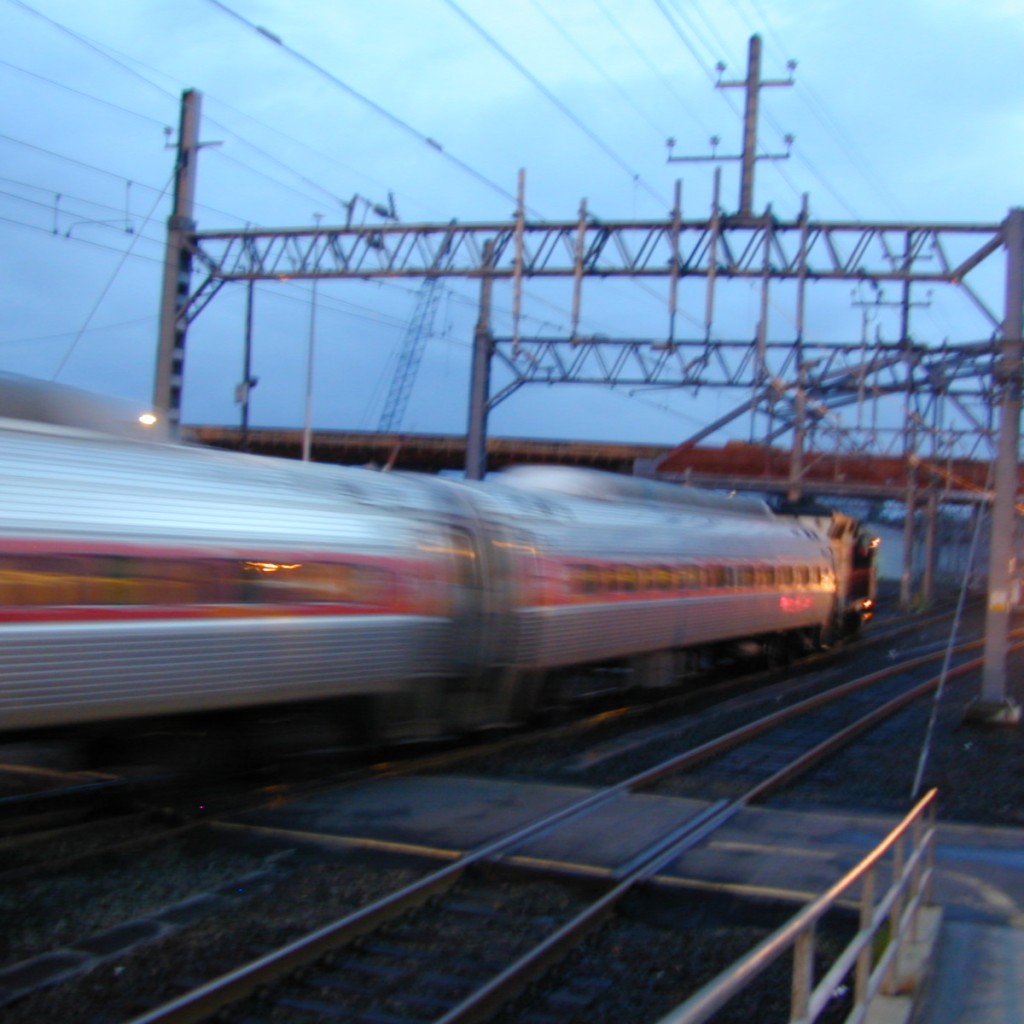 A federal judge has dismissed a lawsuit challenging a federal decision supporting All Aboard Florida for its high-speed passenger train project, and both the train company and its opponents hailed the ruling as a victory.
U.S. District Judge Christopher R. Cooper dismissed as moot Wednesday the law suit that Indian River and Martin counties brought against the U.S. Department of Transportation alleging that the federal agency should not have allocated up to $1.75 billion in non-taxable private activity bonds to help finance a railroad project from West Palm Beach to Orlando.
The company, now known as Brightline, intends to start private passenger trains from West Palm Beach to Miami this year, and plans to extend the line northward, then westward to Orlando some day.
But after the lawsuit was filed, the company withdrew its request for the $1.75 billion in bonds and filed for and received a new allocation for $600 million, largely to finance the West Palm Beach to Miami route. Because the U.S. Department of Transportation's award of $1.75 billion is gone, the challenge is moot, Brightline argued, and Cooper agreed.
This is the third suit against All Aboard Florida that has been dismissed on such grounds. In a statement released Thursday, the company said:
"All Aboard Florida believes Judge Cooper properly dismissed the case, and we appreciate his thoughtful review and articulation of the facts and the law. This is another loss in a series of lawsuits that has cost Treasure Coast residents almost $6 million. We look forward to working with the Treasure Coast in a cooperative and more productive fashion as we advance this important infrastructure project."
But opponents said the wording of Cooper's decision should send a warning to All Aboard Florida/Brightline about any future attempts to raise money for the northern route.
The two counties had argued that federal officials failed to fully assess environmental impact of the proposed train route through their counties on the northern route, which they contended was a violation of the National Environmental Policy Act.
Cooper appeared to agree with that concern, according to an interpretation issued by the All Aboard Florida opposition group, Citizens Against Rail Expansion in Florida.
"For these reasons, the Court's earlier ruling casts considerable doubt on whether DOT would adhere to any previous suggestions that PAB allocations are categorically excluded from NEPA's coverage," Cooper wrote. "And even if DOT were to do so, Plaintiffs could readily call it to the carpet by renewing their lawsuits in this Court."
And citing the different policies under former President Barack Obama and President Donald Trump, Cooper predicted that it would be unlikely the U.S. Department of Transportation would take the same action.
"Any decision on a future application by AAF will be made by entirely different officials in the new administration. While the new administration has not publicly opined on the AAF project (as far as the Court is aware) its early actions with respect to publicly-funded rail transp01iation in general suggest that it might take a different track," he wrote.
Declared CARE Florida:
"CARE FL congratulates Martin and Indian River Counties for their legal efforts and considers this lawsuit a resounding win for the residents of the Treasure Coast and North Palm Beach regions. AAF's insatiable need for public subsidies continues and the decision in this matter doesn't advance their quest."