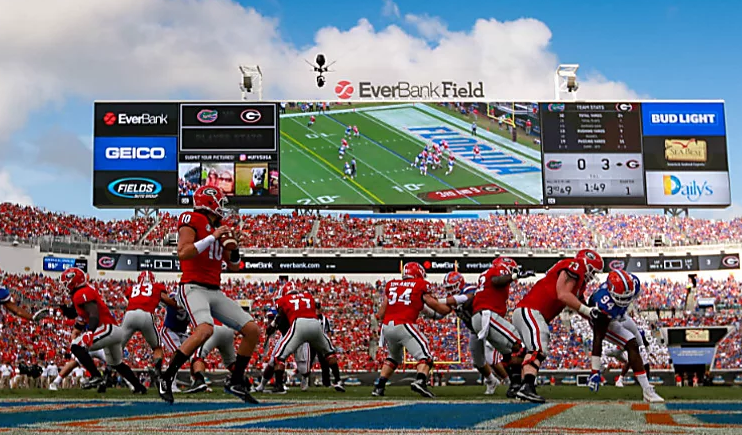 The Jacksonville City Council Finance Committee moved a number of key bills ahead of Tuesday's meeting of the full legislative body.
Among those bills: an extension of the Florida/Georgia football game contract, which would keep the game in Jacksonville until 2021; legislation impacting public service grants; and a long-mulled settlement of a city zoning decision that was successfully countered by disability rights activists and the Federal Department of Justice.
___
What it was was football: The World's Largest Cocktail Party is one step closer to five more years in the Bold New City of the South, fulfilling a priority of Jacksonville Mayor Lenny Curry, who prioritized the extension of the contract just days after taking office.
Approved by Finance Wednesday, City Council Ordinance 2017-322 will keep the Georgia/Florida football game in Jacksonville through the 2021 event … pending a formal vote by the full City Council on Tuesday night.
Each team gets a guarantee payment of $250,000 per year, plus a one-time signing bonus of $125,000 upon contract execution, and $60,000 annually for travel and lodging.
Jacksonville can recoup that money by programming events at the amphitheater and the flex field; the schools don't get a piece of that action.
Also obligatory: maintaining a minimum seat capacity of 82,917, which requires the installation of temporary seats — a hard cost of $2.1M in 2016.
After the 2018 game, work will begin on the extension.
____
Public Service Grants: Bill 2017-317 looks to refine the public service grants process, one that has been fraught with difficulty, including claims of subjective evaluation, in recent years.
"This legislation allows for applicants who do not have the required Charitable Solicitation Permit to instead submit a state letter of exemption. Additionally, the eligibility requirement to submit the last three tax years of federal tax returns will be adjusted to allow applicants who are exempt from filing federal tax returns to instead submit an IRS certification of exemption and copies of audit reports for the last three years, or financial information reasonably acceptable to the Department of Administration and Finance," reads the bill summary.
The bill passed committee by a 5-0 margin.
____
Ability Housing bills move forward: Two Jacksonville City Council bills (2017-68 and 2017-69) approved by Finance may close the book on an issue that first emerged during the Alvin Brown administration.
To recap: in 2014, Ability Housing set out to renovate an apartment building in Springfield to create 12 units of housing for the chronically homeless and disabled.
The planning director balked, likening the proposed use to that of an assisted living facility. Soon thereafter, the Department of Justice, Disability Florida, and Ability Housing sued.
The proposed settlement ensures that the city not discriminate via zoning against those with disabilities, including via so-called zoning "overlays" such as Springfield and other neighborhoods have, and allows Ability Housing to become eligible for Jacksonville Journey funding again.
Ability Housing and Disability Rights Florida would receive $400,000 and $25,000 respectively per the settlement. Jacksonville also would be required to grant $1.5 million for the development of permanent supportive housing for people with disabilities, after a competitive grant process including Ability Housing.
A rewrite of a related zoning bill, 2017-36, passed the Land Use and Zoning Committee along with the two aforementioned bills Tuesday evening.
All bills move to a full Council vote Tuesday evening.