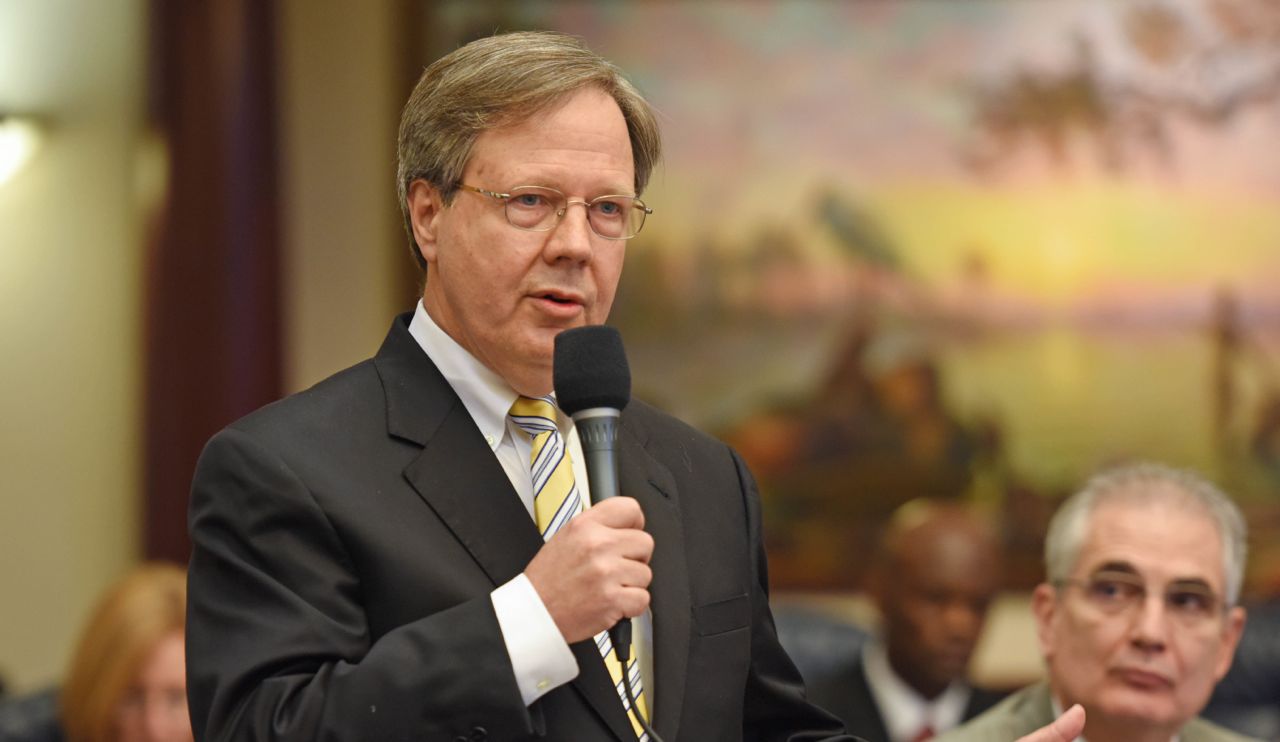 The headline may have been funny, even in a bipartisan way: "Breaking: FBI Uncovers Evidence that 62 Million Trump Voters are All Russian Agents." But the source and the link embedded in a Facebook post Rep. Scott Plakon shared Wednesday night was neo-Nazi and white supremacist.
When alerted by FloridaPolitics.com Thursday morning that he shared a link to a notorious neo-Nazi site, Plakon expressed shock, immediately took down the post, and declared that he had no idea.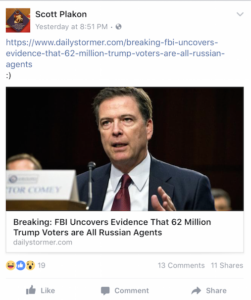 He said never followed the link on his own Facebook post, and he said he had never looked at the site before he was alerted Thursday morning.
"Wow," he said after glancing at the site, dailystormer.com. "First, I apologize to those that were offended by my careless post. Second I detest and condemn the disgusting ideas that are represented by that site."
The site, run by Andrew Anglin, is universally described in mainstream media as a neo-Nazi, white-supremacist site that specializes in sending out memes and trolls throughout social media. Earlier this year, the Southern Poverty Law Center declared the site to be "the top hate site in America."
"I had no idea," Plakon insisted.
Plakon is a conservative Republican from Altamonte Springs who said he often shares funny-sounding things on social media, but sometimes, as in this case, hasn't bothered to check out the source. He said he does not recall from whom he shared the post.
"I saw a headline of an article that said, "62 million Trump voters were Russian agents," and I thought that was funny. But I guess the site I was linking to, which I did not check out, was not at all funny," he said.
Plakon's post was up for about 12 hours linking to the site.