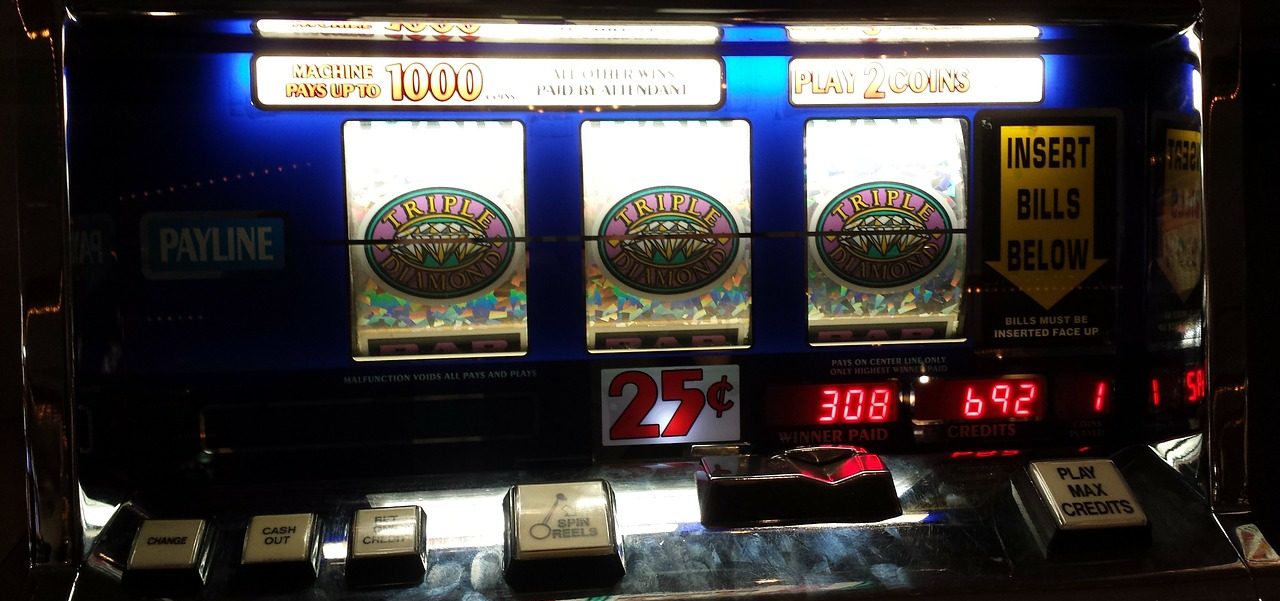 A unanimous Florida Supreme Court has ruled against a North Florida racetrack seeking to add slot machines.
The 20-page decision, released Thursday, means that gambling facilities in Gadsden County's Gretna and in seven other counties that passed local referendums allowing slots also will not be able to offer them.
In doing so, the court upheld a decision by the 1st District Court of Appeal that agreed with state gambling regulators who denied the track a slots permit.
In sum, the ruling comes as a loss for the state's pari-mutuels and a win for gambling expansion opponents. If it had gone the other way, the decision might have led to the single biggest gambling expansion in the state.
"The good news is there will not be thousands of slot machines coming to Florida without further action by the legislature," said John Sowinski, president of the No Casinos anti-gambling expansion group.
Sowinski also chairs Voters in Charge, a political committee trying to get a proposed constitutional amendment on the 2018 statewide ballot to give voters "the exclusive right to decide whether to authorize casino gambling."
Lawmakers, many of whom have bitterly complained of judicial overreach into policy, failed to agree on a comprehensive overhaul of the state's gambling laws this Legislative Session.
*   *   *
At issue in the Gretna case was "whether local voters can authorize the operation of slot machines in counties outside of Dade and Broward."
Statewide voters in 2004 approved a constitutional amendment legalizing slots at existing jai-alai frontons and horse and dog racetracks only in those counties and only if voters there OK'd it in referendums there.
Since then, voters in Brevard, Duval, Gadsden, Hamilton, Lee, Palm Beach, St. Lucie and Washington counties approved slots.
But the opinion, authored by Justice Charles Canady, found that "nothing in (state gambling law) grants any authority to regulate slot machine gaming to any county."
Specifically, the "general power of non-charter counties to 'carry on county government' does not constitute authorization to conduct a referendum to approve slot machine gaming," the opinion said.
("Charters are formal written documents that confer powers, duties, or privileges on the county," according to the Florida Association of Counties.)
Chief Justice Jorge Labarga and Justices C. Alan Lawson, Barbara Pariente and Ricky Polston concurred in the decision. Justice Peggy A. Quince had been recused.
Oral argument in the case was last June but Lawson, appointed to the court in December to replace retired Justice James E.C. Perry, "fully participated after reviewing all of the materials including the oral argument video," spokesman Craig Waters said.
Justice R. Fred Lewis also concurred, but wrote separately to note "the confusion in this area of the law."
"Because slot machines are generally prohibited, Gadsden County does not have and cannot assert home rule powers as a basis to support a referendum on slot machine gambling," he wrote.
Any other construction of the law is "misplaced," he added.
*   *   *
The horse track, known as Creek Entertainment/Gretna, is managed and operated by the Poarch Band of Creek Indians. Spokeswoman Sarah Bascom said they were "disappointed the Florida Supreme Court did not agree with our interpretation of the law."
"Because of this ruling, we are now unable to create new jobs," she said. "We are considering our options on how to proceed."
Track lawyer Marc Dunbar, also a part owner, told justices in oral argument that the Legislature intended to allow for an expansion of slot machines in the state, saying counties were empowered under state law to decide whether to allow slots.
The track, about 30 miles west of Tallahassee, had asked the court to let it have slot machines because voters approved them in 2012.
Attorney Dan Gelber, the former House Democratic leader who represented No Casinos at argument, countered that lawmakers "would not have allowed slots but for that constitutional amendment." He served in the House 2000-08.
"The idea that in implementing that amendment that they would, under the table, give 65 other counties that same right is sort of absurd," he said. "If that had happened, I know a couple of my colleagues' heads would have exploded."
A decision the other way also likely would have broken the exclusivity to slots outside of South Florida enjoyed by the Seminole Tribe of Florida. That would have entitled the Tribe to reduce or stop paying money to the state.
"The Tribe is continuing to review the decision, but it looks like very good news for the State of Florida and for the Seminole Tribe," spokesman Gary Bitner said.
And Stephen Lawson, spokesman for the Florida Department of Business and Professional Regulation, which regulates gambling, said the agency was "pleased that the Florida Supreme Court agreed with us on this important issue."
"We will continue to follow the law," he added.