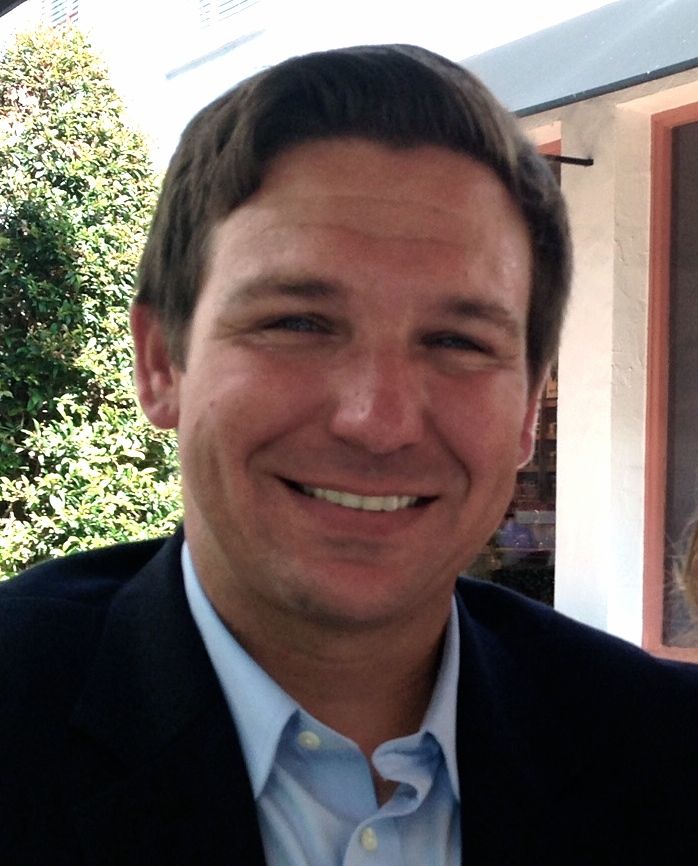 Republican U.S. Rep. Ron DeSantis criticized President Donald Trump's announcement Thursday that he would not immediately be ordering the relocation of the U.S. Embassy to Jerusalem.
DeSantis is one of more than 100 members of Congress who had sent a letter to Trump early this year urging him to keep to a campaign promise and immediately move the embassy to Jerusalem, which is Israel's choice for a capital, but which also has been disputed and split territory between Israelis and Palestinians since the 1967 Arab-Israeli war.
Earlier Thursday, Trump signed a waiver under the Jerusalem Embassy Act and delayed moving the U.S. Embassy in Israel from Tel Aviv to Jerusalem.
The White House issued a statement declaring the act should not be considered a retreat from Trump's support for Israel, and that he still intends to move the embassy, as a matter of when, not if.
DeSantis, of Ponte Vedra Beach,  said it is long past time.
"Fifty years ago, the liberation of Jerusalem during the Six Day War reunited the Jewish people with their historic capital city. Israel's stewardship of Jerusalem has been tremendous and has included guaranteeing religious freedom for Christians and Muslims as well as Jews – something that was nonexistent during the city's Arab occupation," DeSantis declared in a statement issued by his office.
"Yet, Israel is the only nation in the world where an American embassy is not located in its chosen capital city," he continued. "It is long past time that we rectify this error and locate our embassy in Jerusalem and it is deeply disappointing that the President has decided not to do so."
His January 11 letter, which he led, urged Trump "to take swift action to relocate our embassy to Jerusalem as soon as you take office." It was also signed by 99 other Republicans, including Florida members Gus Bilirakus of Palm Harbor, Carlos Curbelo of Kendall, Brian Mast of Palm City, Ileana Ros-Lehtinen of Miami, and Ted Yoho of Gainesville.