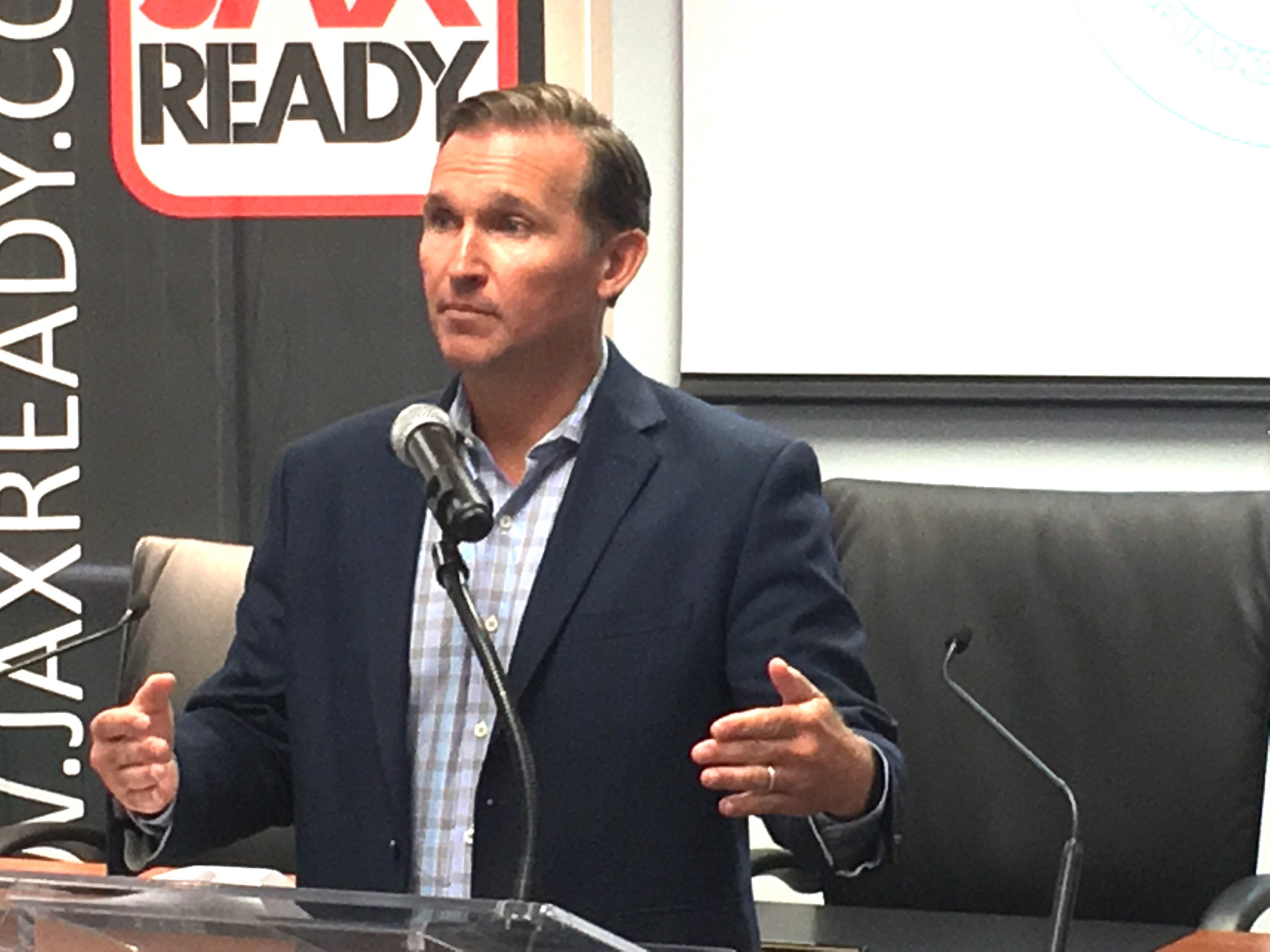 Last year, Hurricane Matthew cut a swath of destruction through Duval County, just as it did the rest of the East Coast.
In Northeast Florida alone, the storm caused $1B in property damage, despite the storm having lost strength and having had the eyewall veer east as it approached Duval County, which itself took $50M of damage — much of which is in the process of FEMA reimbursement.
With an active hurricane season expected in 2017, Jacksonville policy makers are again gearing up for the worst.
Though in 2016, Jacksonville Mayor Lenny Curry described Matthew as a "100-year storm," the reality is that Matthew illustrated a reality for which any city government near the Eastern Seaboard must prepare.
After all, as Hurricane Andrew showed in South Florida a quarter-century ago, all it takes is one storm to cause catastrophic damage.
To that end, Jacksonville officials held a presser Thursday, promoting the need for a hurricane plan, along with the hurricane prep website (JaxReady.com).
Media that was on hand, of course, had questions also.
With talk in Jacksonville City Council months back of increasing the city's emergency reserve from 5 percent to 6 percent of the city's general fund budget (roughly a $12M boost of the fund), we asked Mayor Curry if there were plans to recommend that boost.
Curry said that a "management review process" was occurring now, and beyond that, "we don't want to give any hints what the budget will look like."
Though the process of post-Matthew recovery was largely a smooth one, with debris being cleared quickly, there were still hiccups in 2016.
JEA's CEO was out of town as the storm beared down on Jacksonville, which created some consternation as power recovery took up to a week for some Jacksonville residents.
That and other process elements, said Curry, are being reviewed, with the goal of "minimizing" impact.
Questions emerged also about the Jacksonville Beach Pier and other storm-damaged fixtures still in the process of repair.
The city, said Curry, is continuing to work toward reimbursement, ensuring compliance with FEMA guidelines.
"Where we have direct control," Curry said, "we move."
"In the event of a state of emergency," Curry added, "we have funds available in the event we need to move."