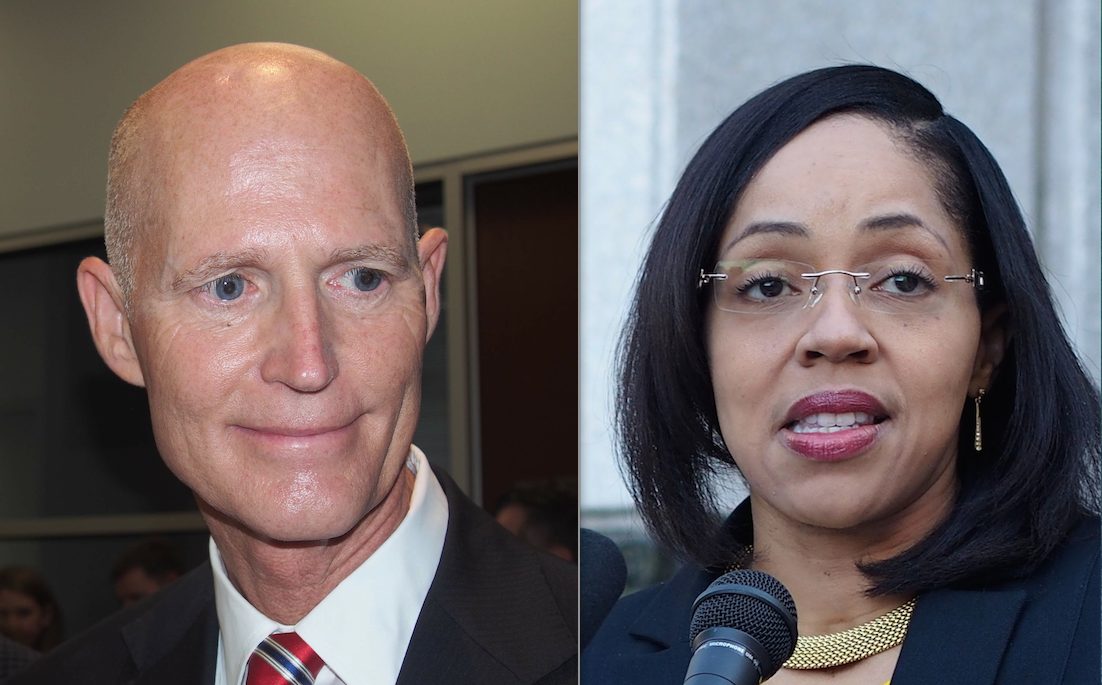 Attorneys for Orlando's State Attorney Aramis Ayala and Gov. Rick Scott will give their oral arguments on June 28 in the legal battle over the death penalty in Florida's 9th Congressional District.
Each side is being given 20 minutes that day in oral arguments in the case that both sides and multiple friends of the court have contended has major ramifications for defining the powers of prosecutors and governors in Florida.
At issue is whether Ayala, elected last fall to handle prosecutions in Orange and Osceola counties, has "prosecutorial discretion" that allows her to decline to pursue death penalties in first-degree murder cases. Also at issue is whether Scott has the power to then strip first-degree murder cases from her and reassign them to other state attorneys.
In a written statement, Ayala's lead attorney, Roy L. Austin, Jr., celebrated that the court has taken the case, which Ayala filed in April:
"State Attorney Ayala is pleased the Court has decided to hear this important case, and looks forward to the opportunity to show that her decision was made in the best interest of the public safety of the communities she serves and the independence of prosecutors across Florida."
The case has drawn nine amicus briefs from friends of the court lining up on one side or there other, including families of homicide victims and the Florida Prosecuting Attorneys Association siding with Scott, and a coalition of former judges and prosecutors, and a coalition of Civil Rights groups siding with Ayala.
The Supreme Court did not explicitly offer any of the friends of the court any time for oral arguments.