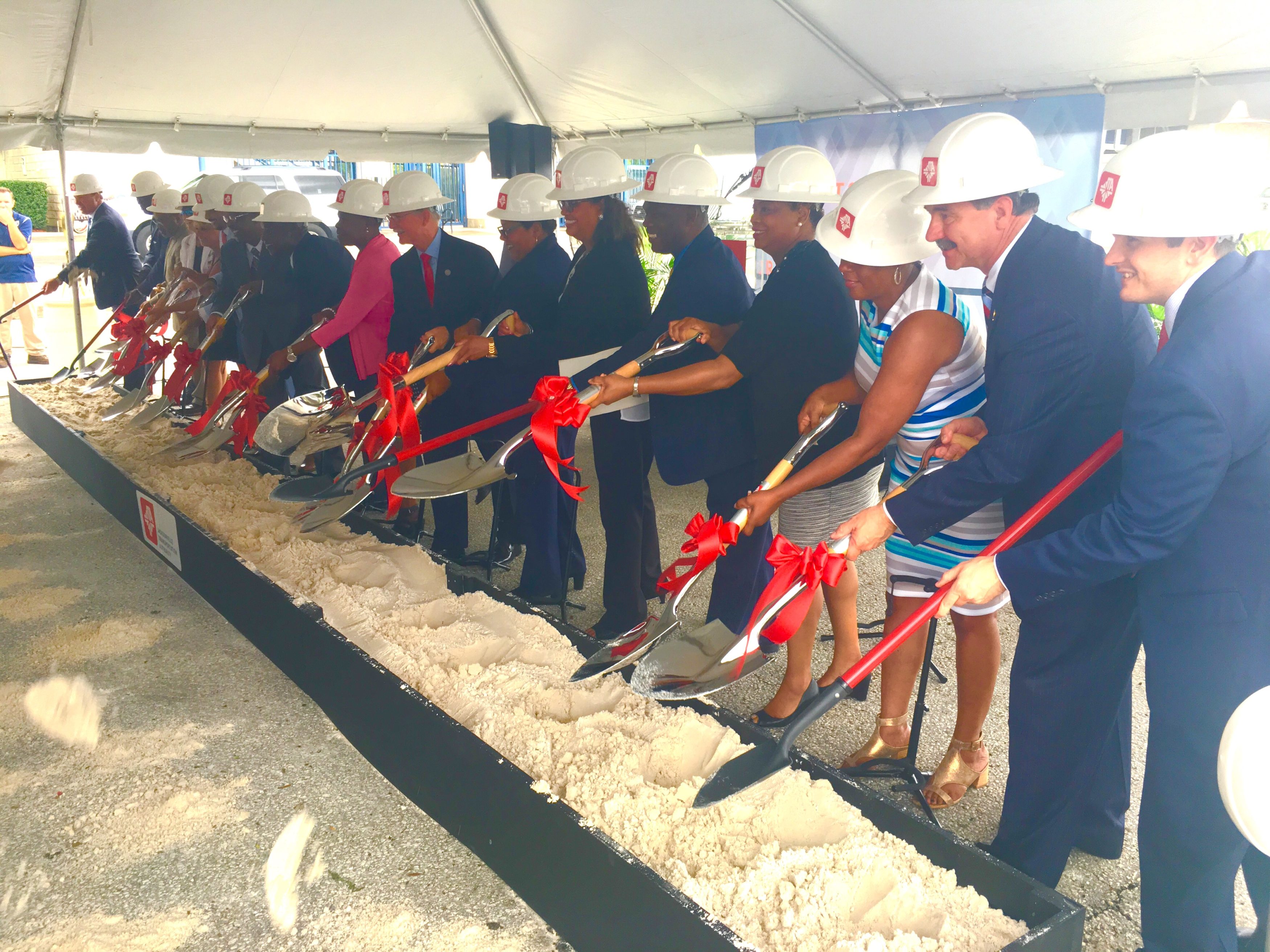 Tuesday saw a big project for Jacksonville's transportation future break ground: JTA's Regional Transportation Center.
The JTA center, to be constructed in Jacksonville's historic LaVilla neighborhood, will accommodate Greyhound, Uber, Megabus, the Skyway, First Coast Flyer and other modes of travel, in what is designed to be a regional focus.
Greyhound will go online in January 2018; construction of the whole 50,000 square foot center will be complete by the fall of 2019, a process abetted by JTA having "$33 million in pocket" for the work on the $50M project, one that is expected to turn LaVilla into a "live, work, and play" center for this part of town.
For local and regional politicians alike who were on hand, the center represents a significant capital and cultural achievement.
Rep. John Rutherford waxed nostalgic about picking up his aunt from Nebraska at the Amtrak station in what is the current Prime Osborn Convention Center in the "50s and 60s," before noting that the completed center will be an "observable testament" of local, state, and federal collaboration.
State Sen. Audrey Gibson noted that she sponsored a state bill creating the RTC concept, and lauded JTA stakeholders for "picking up the mantel of regionalization."
Jacksonville City Council VP John Crescimbeni observed that the RTC was a topic of conversation in City Council "since the early '90s," noting that other major cities have had facilities like this for some time."
And District 7 Councilman Reggie Gaffney lauded the jobs created in his district by the project.
All in all, it was a moment in which local, state, and federal politicians could celebrate wins.
Also on hand: State Reps. Tracie Davis, Kim Daniels, and Jason Fischer.