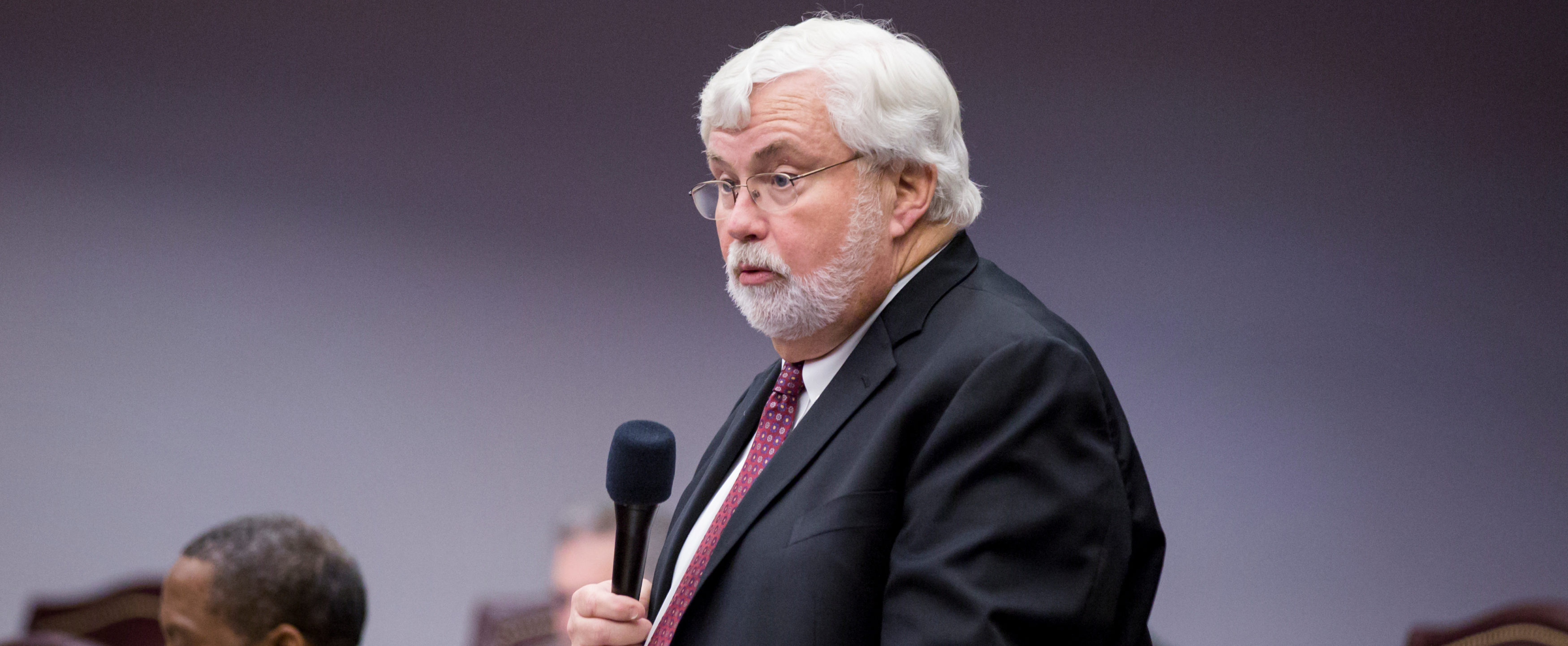 State Sen. Jack Latvala of Clearwater keeps saying he'll decide in a few weeks whether he is running for the Republican nomination for Governor, but he sounds like a candidate right now.
He is making himself available for interviews (always a good sign) and speaking engagements around the state. More importantly, he actually is saying things that are newsworthy and sound suspiciously like common sense.
Take this quote, for example, given over the weekend to WFOR-CBS 4's Jim DeFede on "Facing South Florida."
When asked if he would make a better governor than current GOP front-runner Adam Putnam, Latvala responded: "Oh, absolutely."
Then he dropped this into the conversation.
"I'm an old-fashioned Republican from the standpoint that I think government ought to stay out of our lives – and that includes our personal lives," he said. "Some people think that makes me a moderate. Let them think what they want."
Well, well!
Let's pick at that nugget a bit, shall we?
In addition to being the Senate budget chairman, Latvala sponsored a bill during the Legislative Session that would have banned housing discrimination for "sexual orientation or gender identity."
The bill died in committee, but give Latvala credit for trying.
Under the mask of conservative values, some Republicans love nothing better than to tell people different from them how to live their lives. Latvala's quote could be part of his game plan to stand in contrast to other GOP candidates.
For instance, Putnam, the state Agriculture Commissioner and presumed Republican front-runner, was criticized by LGBT groups when his statement on the anniversary of the Pulse nightclub massacre had no reference to fact that many of the 49 people killed and 58 wounded that night were gay.
Why is that a big deal? Gays were clearly the target of the attack by killer Omar Mateen.
That promoted Nadine Smith, executive director of Equality Florida, to say of Putnam, "We hope he does that, and we hope any candidate running for office that invokes the name of Pulse has the courage to name the victims and make clear their stance, not in platitudes, but in real promises."
The field of candidates in both parties will be crowded, which puts fund-raising and name recognition at a premium. If Latvala makes the leap, he will have a lot of catching up to do.
Putnam has raised more than $12 million, including $1 million in May. If House Speaker Richard Corcoran jumps in, he could have the backing of the Koch Brothers and all the clout that brings.
Latvala has positioned himself as a problem-solver, interested in the environment, with extensive business experience. He has tried to label Putnam as a career politician.
But the biggest thing he might going is trying to steer Republicans back to their roots — less regulation, more freedom everywhere, for everybody. It's a bold gambit for a party that has moved steadily toward regulating any lifestyle but the one it favors. Whether that works in a potential campaign remains to be seen, but it sure is refreshing to hear.