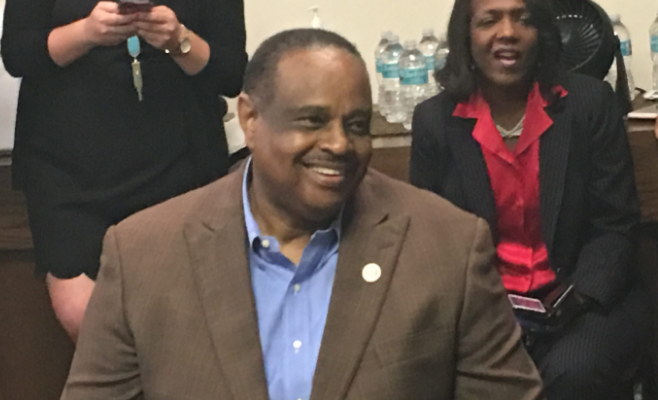 It was only a year ago that candidate Al Lawson was being introduced to Jacksonville media by Susie Wiles, the chair of the Donald Trump Florida campaign.
Lawson was presented as an alternative to the fiercely partisan Corrine Brown, and was lauded as someone willing to work across the aisle.
However, incumbent Rep. Al Lawson is a different story, as a white-hot Tuesday fundraising email ("Stopping MEAN Health Care") makes clear.
"During the presidential campaign, Donald Trump promised America that he would not cut Social Security, Medicare or Medicaid. Now with the help of his friends in Congress, TRUMP IS BREAKING HIS PROMISE," the email reads.
Noting that Senate Republicans are mulling over whether to vote for health care reform or not, Lawson — whose legislative body has already voted for a version of the "American Health Care Act" — urges prospective donors to "stand with [him] against this bad Republican bill."
"Trump and his Republican cronies are trying to take away your health care. The GOP bill not only raises health insurance premiums, but it takes money out of your pockets and gives it to big Republican donors through tax cuts … Together, we can save the Affordable Care Act and block the Republican's [SIC] horrible bill. Donald Trump thinks he can force his radical agenda on America. He is wrong, and we will show him!"
Prediction: Susie Wiles won't be showing Lawson around Jacksonville anytime soon.