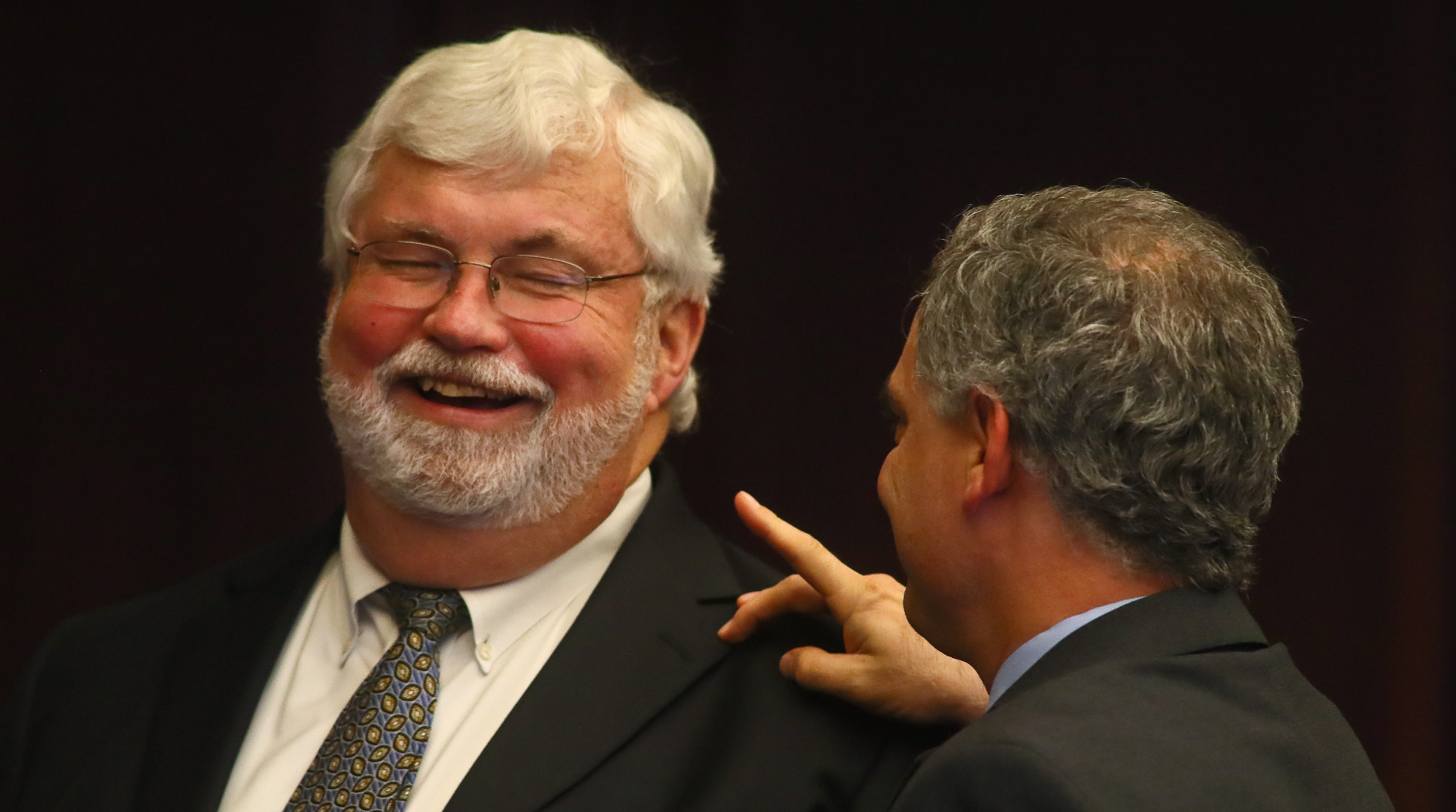 Sen. Jack Latvala didn't use an appearance at the Tiger Bay Club of Southwest Florida to announce a 2018 gubernatorial bid.
Then again, he didn't use it to quash any rumors about his plans for the future.
"We have several members of the press here today, so if I was to specifically make an announcement, then there wouldn't be a reason for them to come to an announcement if I had one," said the Clearwater Republican when asked what was in his future.
"I will say this: I have been involved in government in Tallahassee for a long time. I think I know the good and the bad, how many things happen and how to solve problems," he said. "As I look at being term limited in the Senate, I obviously think about giving it a go and seeing what I can do. It is very possible I end up announcing something in the near future."
Latvala, the chairman of the powerful Senate Appropriations Committee, is believed to be considering a run for governor in 2018. If he decides to run, he'll join Agriculture Commissioner Adam Putnam in the GOP race to replace Gov. Rick Scott. U.S. Rep. Ron DeSantis and House Speaker Richard Corcoran are also believed to be considering a run.
 "If I do it, it's going to be based on the same principles that I've conducted myself. There might be some yelling, but mostly how I conduct myself is straight talk," he said. "If people ask me a question, I give an answer. If I give somebody my word, I keep it. I work hard, and I think that's what we need to have in our public officials at every level. I'm not going to be the best looking candidate, I'm not gonna be the slimmest candidate, but I think there's not many jobs in government that I couldn't do."
When asked was going into making his final decision, Latvala said it wasn't as much about making the final decision, but having enough time to make sure he could tell everyone he's worked with over the years what his decision will be.
"There's a lot of preparation that goes into it," he said. "I want to do it right."
While Latvala's political future was on many people's mind Wednesday, it wasn't the only reason Latvala attended the Tiger Bay Club of Southwest Florida's meeting. He was also on hand to discuss the 2017 Legislative Session, as well as the special session that followed.
Latvala called the 2017 Session "the worst one" in his years in the Legislature.
"We had, without a doubt, a tough session this year. By far, it was the worst one in my opinion. It was the least fun," he said. "I think people are letting egos get in the way of their good judgement. They're worried about their owned advancement, they're worried about their own philosophy."
Still, Latvala pointed to some achievements during the 2017 Session, including a legislation backed by Senate President Joe Negron to build additional water storage south of Lake Okeechobee, which will help alleviate discharges into the Calooshatchee River. He also touted money for beach renourishment projects and pay raises for state workers, both of which were personal priorities during the 2017 Legislative Session.
And Latvala said he was among those members who were concerned with the way the Session ended, with several big bills being negotiated behind the scenes.
"I hope we learned our lesson," he said. "I think the Senate is not doing thing that way next year, people expect us to debate things on merit."