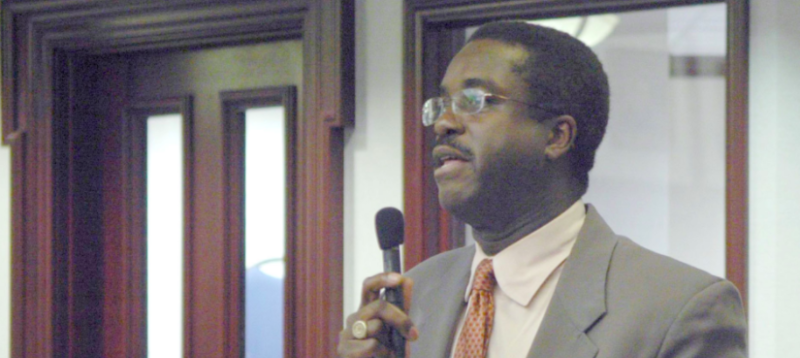 Attorney and former state Rep. Phillip J. Brutus, the first Haitian-American elected to the Legislature, has been suspended from practicing law for one year, The Florida Bar announced Thursday.
The suspension became effective June 3. Brutus, of Lauderdale Lakes, also will be on probation for two years after his reinstatement, according to a disciplinary order by the Florida Supreme Court.
He was further ordered to reimburse the Bar for costs of $11,787.50, records show.
"In handling a (divorce) proceeding, Brutus disbursed funds from the former husband to the client and himself, and the remainder to costs, without a court order or settlement agreement indicating how the money would be disbursed," the Bar's press release said.
"A Bar audit also found that Brutus did not properly maintain his trust account in accordance with rules," it added. "Between July and September 2010, there were at least three overdrafts."
"A lawyer who receives funds that belong to a client must first place those funds in a trust account separate from the lawyer's own money," a LexisNexis white paper explained.
Brutus, who served in the House 2000-06 as a Democrat from North Miami, has been running "unsuccessful races for County Commission, Florida Senate and Congress since 2006," the Miami Herald has reported.
Most recently, he ran for the Senate District 38 seat last year, now held by Daphne Campbell. Brutus was first admitted to law practice in Florida in 1987.