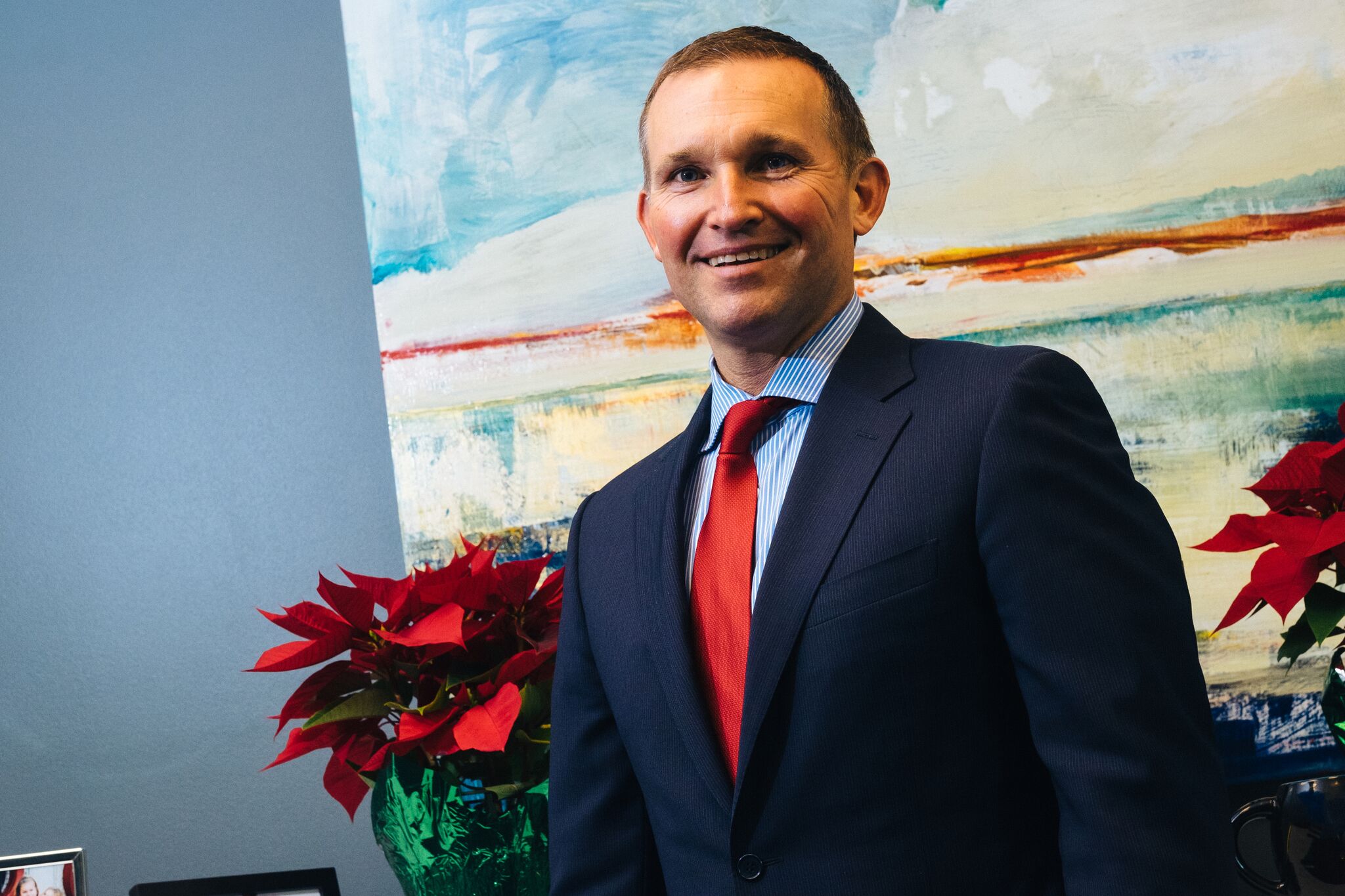 In a move that will certainly shore up union support for his likely-uncontested re-election bid, Jacksonville Mayor Lenny Curry rolled out a paid family leave proposal Thursday for all city employees.
Family leave for city workers was an agenda item for Curry, which the administration had to get pension reform resolved to make happen.
This is, we are told, part of a larger commitment to ensuring that city policy facilitates strong, healthy families, a comprehensive vision that will encompass reforms of programs involving what Curry calls "at-hope kids," and economically-challenged neighborhoods.
"I know first-hand the tremendous value and benefit our family received when Molly was able to stay home with our new babies. I believe all families deserve an environment where parents and newborns get an opportunity to bond without the worry of work demands and stresses of a reduced income," Curry said.
Sen. Marco Rubio, meanwhile, added the following in the press release.
"I'm excited Mayor Curry is working to provide paid family leave to City of Jacksonville employees," said Senator Marco Rubio. "From the rising cost of living to the historically high cost of raising children, affordable family formation is one of the great social challenges of our time."
Conceptually, the proposal aligns with talk from the Donald Trump administration, where Ivanka Trump has spoken out in favor of family leave policies.
Meanwhile, City Council President-Designate Anna Brosche, who will be President later Thursday after an installation ceremony, offered conceptual support — a quote not in the press release.
"I conceptually agree with the Mayor's plan to support families and provide a great start for children. The Mayor's history shows he doesn't introduce proposals without study and understanding fiscal impact. I look forward to seeing the details and timeline," Brosche told us Thursday morning.
Incoming Finance Chair Garrett Dennis — an important ally as this will have a financial impact — likewise backed the play.
"As usual," Dennis told us Thursday morning, "Mayor Curry puts families first.  Whether it is promoting safe neighborhoods, creating jobs, or helping kids learn how to swim to prevent drowning, Mayor Curry is always thinking about improving the quality of life of every citizen in Jacksonville.   I can't wait to see the details and I will be a partner with the Mayor as he works to improve lives in our city."
And Fraternal Order of Police head Steve Zona likewise lauded the Mayor's move.
"I have always told people that work with me "family first always". There is nothing more important. I applaud Mayor Curry for his leadership on this issue and willingness to take a bold step in that direction," Zona said.
While costs of the plan have not been disclosed, the conceptual support and the obvious need for the initiative, coupled with Curry's own political machine and capital, mean that any resistance to this proposal likely is futile.