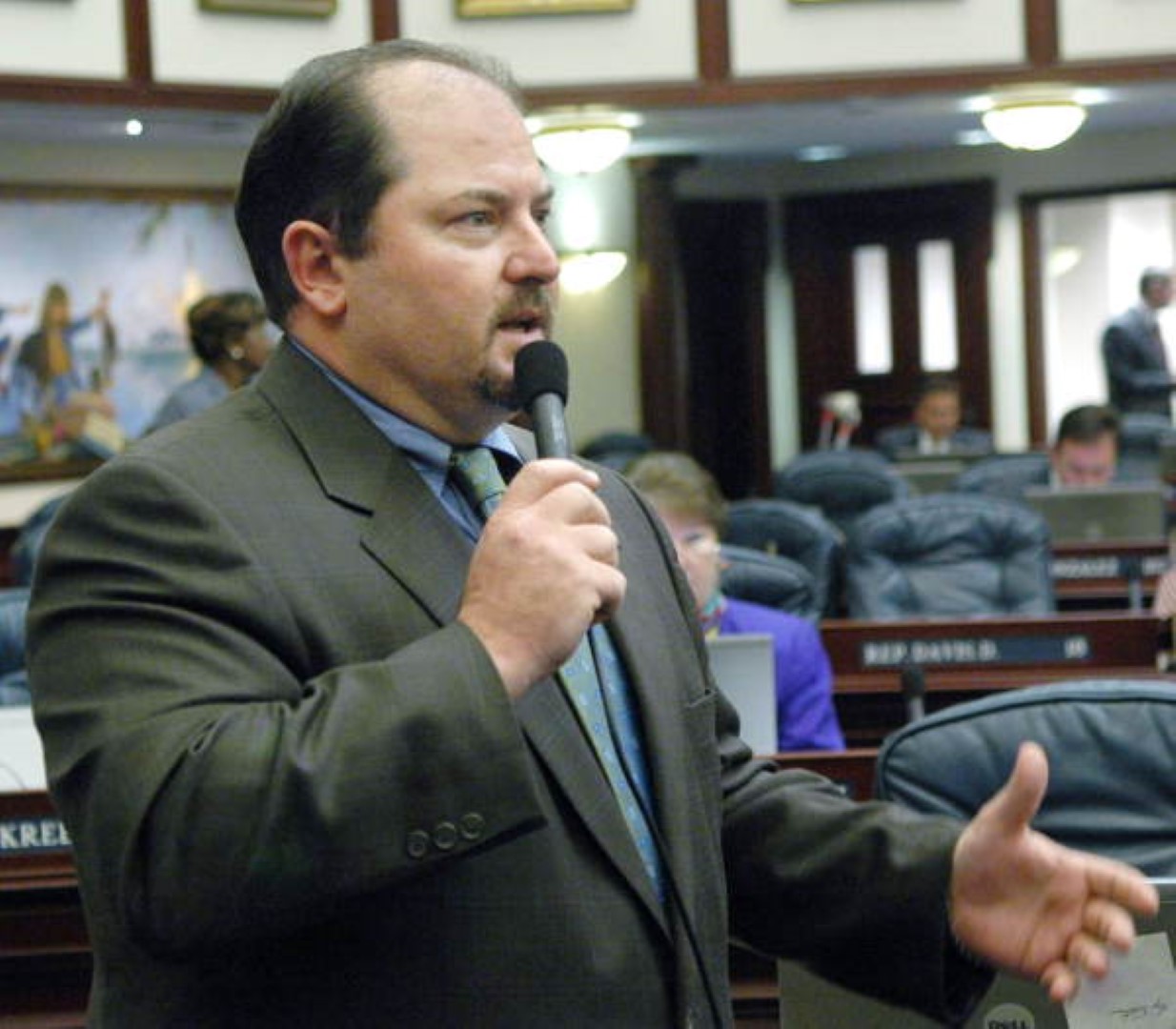 Baxter Troutman kicked off his bid for Agriculture Commission with an infusion of cash, pouring more than $2 million of his own money into his fledgling campaign in June.
State records show Troutman brought in more than $2.5 million in June. According to campaign finance reports Troutman put $2.5 million into this campaign, and received $1,750 from other donors.
The former state representative filed to run for the seat in June, and at the time said he planned to put up several million dollars of his own money to seed his race.
State records show iGrow PC, the political committee Troutman started in June to help fund his statewide bid, raised $10,000 in June. The single donation came from Florida Jobs PAC. Troutman's political committee posted no expenses during the fundraising period.
Troutman's official campaign committee spent $5,946 during the last fundraising period, most of which went toward social media and web development costs. The campaign ended June with just under $2.5 million cash on hand.
Troutman, the grandson of late citrus baron and one-time gubernatorial candidate Ben Hill Griffin Jr., served in the Florida House from 2002 to 2010.
The 50-year-old Winter Haven resident is one of four Republicans vying for their party's nomination in the race to replace Agriculture Commissioner Adam Putnam in 2018. Putnam, who can't run for re-election because of term limits, is running for governor.
Troutman faces Rep. Matt Caldwell, Sen. Denise Grimsley, and Orlando resident Paul Paulson.
The Division of Elections' deadline for reporting June fundraising numbers is July 10. As of Sunday evening, neither Grimsley nor Caldwell had posted fundraising information for their official campaigns or political committees to the state website.
Contribution data posted to the Friends of Matt Caldwell website show Caldwell raised $38,500 for his political committee in June. The largest single contribution during the one-month period, according to data posted to the site, was a $20,000 donation from Associated Industries of Florida.
According to Caldwell's campaign, the North Fort Myers is expected to report he raised $123,049 for his official campaign in June. That will bring his total haul to nearly $225,000, according to the campaign.
Caldwell's committee raised $762,594 through the end of May. State records show the committee ended the month with $619,236 cash on hand.
"We have been blessed to receive a tremendous amount of support since launching our campaign for Commissioner of Agriculture and will continue to build on this momentum," he said in a statement. "As I travel across the Sunshine State, one thing this is abundantly clear, Floridians are looking for consistent, conservative leadership and we will continue to fight for the important issues undertaken by the Commissioner of Agriculture."
Contribution data posted to Saving Florida's Heartland, the political committee backing Grimsley, and Friends of Matt Caldwell, the political committee backing Caldwell, give some insight into how much both candidates raised during the one-month period.
Contribution data posted to the Saving Florida's Heartland website show Grimsley raised at least $20,000 during June for her political committee.
Records show Grimsley received a $10,000 donation from Innovate Florida, the political committee run by Sen. Bill Galvano. Her committee also received $5,000 each from Florida Speaks, a political committee associated with Rep. Kathleen Peters, and Florida Phosphate PC.
According to state records, Grimley's committee had raised more than $1 million through the end of May. The committee ended May with $433,784 cash on hand. Her official campaign, meanwhile, raised $383,977 through May. State records showed her official campaign ended May with $286,693 cash on hand.
State records show Paulson raised $99 in June, bringing his total raised to $3,044. However, Paulson has loaned his campaign $392,828 since jumping in the race in December.