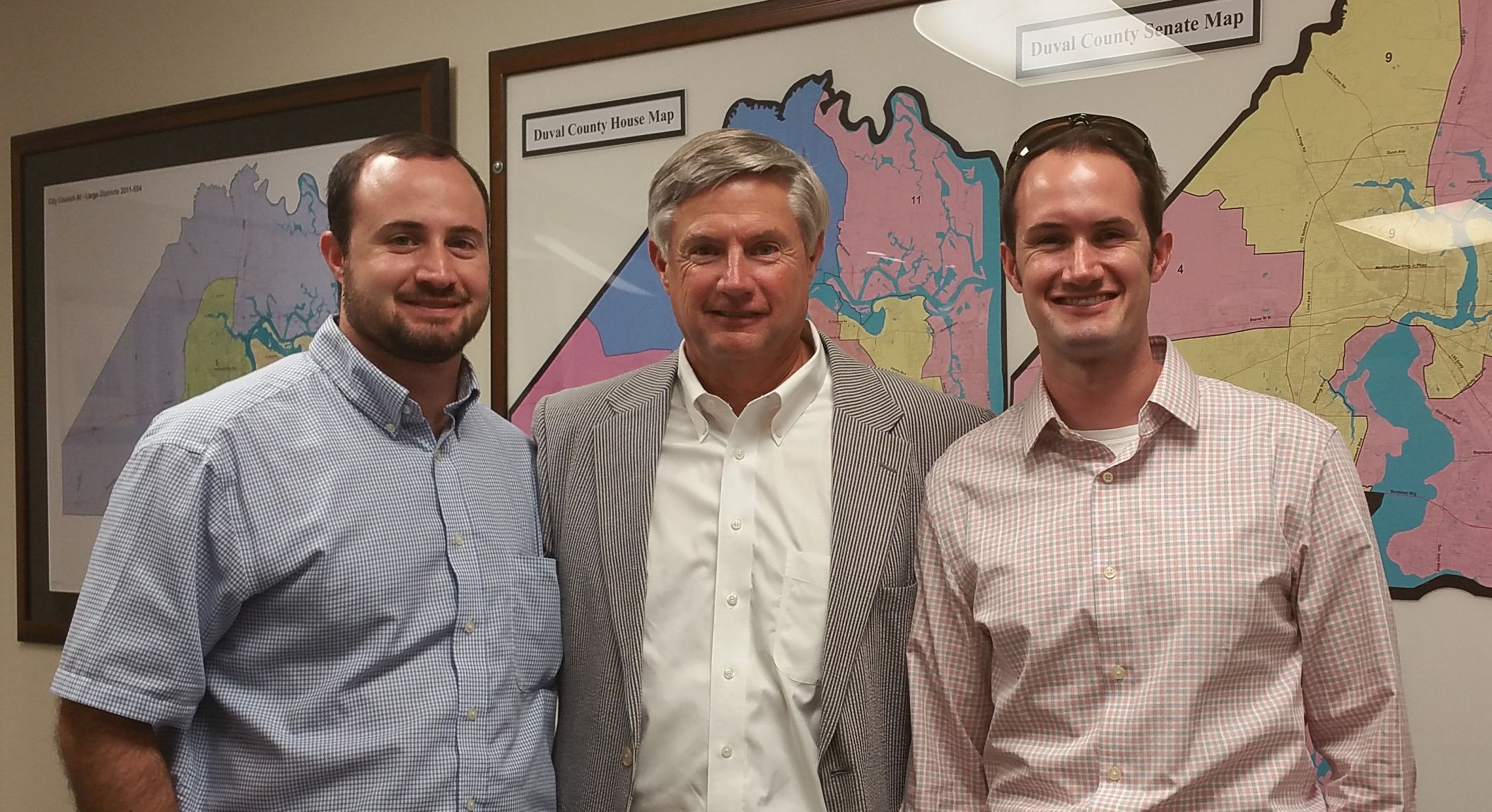 Welcome back to politics, Matt Carlucci. If people weren't taking your 2019 run for Jacksonville City Council At Large Seat 4 seriously, they are now.
Carlucci, the recent former head of the Florida Ethics Commission, paced the field of 2019 hopefuls with a blockbuster June, bringing in $60,000 in his first month in the field.
Among the interesting donors: the current occupant of the seat, Greg Anderson, whose $500 check leaves it no secret as to who the former Jacksonville City Council President wants to succeed him.
Another former Council President, Kevin Hyde, donated $1,000 to Team Carlucci — as did Wayne Weaver and Delores Barr Weaver.
Also ponying up from the other side of the aisle: former Alvin Brown Chief of Staff Chris Hand; the Jacksonville Democrat, currently working to make Gwen Graham Governor next year, waded in with $250 of support for Carlucci, a Republican who nonetheless endorsed Brown over Lenny Curry for Mayor in 2015.
____
Carlucci's June is the biggest single month of anyone in Jacksonville races in the 2019 cycle, and immediately makes him the second most prodigious fundraiser locally.
The top man: Ron Salem, a Republican running to replace termed-out John Crescimbeni in AL-2.
Salem's fundraising waned in June — just clearing the $3,000 mark — but he still has $95,000 on hand with no opponent filed for the citywide race.
Among Salem's June benefactors: the aforementioned Kevin Hyde, along with former Clerk of Courts Henry Cook.
_____
Beyond Salem and Carlucci, there was little action on the money side for other 2019 candidates; only Marc McCullough in District 7 has more than $1,000 banked.