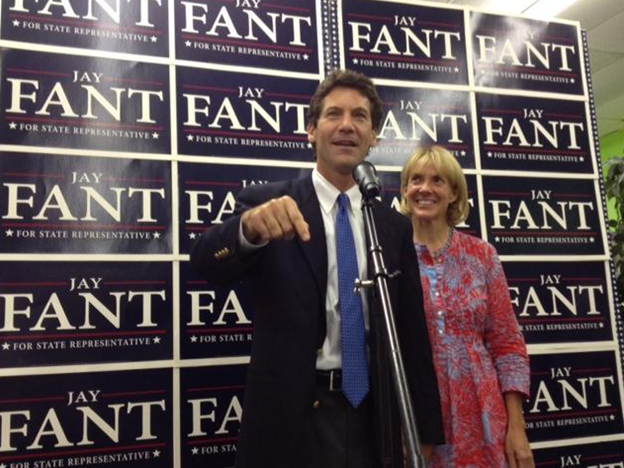 A big piece of news for those watching the Florida Attorney General GOP primary race dropped last week: Ashley Moody, between her committee and campaign accounts, hauled in $603,000 in June — Moody's first month as a candidate.
Moody showed real strength in contributions, with prominent names chipping in for both her committee and her campaign account.
On the committee side, Moody scored $10,000 donations from Sen. Wilton Simpson's "Jobs for Florida," Carlos Beruff, and Michael Corcoran, on her way to a $113,000 first month for her "Friends of Ashley Moody."
As impressive as that was, the real eye-popping total was on the hard money side: where Moody brought in $490,000 of new money in June.
Among the donors: former Ambassador and GOP mega-donor Mel Sembler, currently of "Drug Free America"; Mac Heavener, assistant State Attorney in the Jacksonville-centered 4th Circuit; the aforementioned Michael Corcoran; and a cross-section of the Tampa-area legal community.
From there, eyes turned to Jacksonville State Rep. Jay Fant — would he be able to match Moody's money?
The short answer: no.
In what can't be seen as a good sign for Fant's viability, Fant — between his campaign and committee accounts — brought in just under $70,000 in June.
Just $1,000 of that went to his committee account (from former Jacksonville Mayor John Peyton's Gate Petroleum), giving Fant's "Pledge This Day" roughly $72,000 on hand.
Fant did a bit better in hard money — bringing in $68,240 of new money in June, giving him just over $145,000 on hand.
All told, Moody holds nearly a 3-to-1 cash on hand advantage … and is the preferred candidate of incumbent AG Pam Bondi — a situation which neatly obliterated Fant's early campaign talking point that he was best-suited to carry on Bondi's legacy post-2018.
The question regarding Fant, running with a geographic disadvantage, as someone at odds with the Richard Corcoran wing of the Florida House, is a basic one: can he demonstrate the ability to get traction statewide?
June's numbers don't provide definitive affirmation of that question.
For one thing, of the $68,240 haul, a full $18,005 of it either came from the family of consultant Brett Doster (who is running Fant's campaign) or Fant himself.
For another thing, the vast majority of Fant's June donations are from Jacksonville — raising questions about how much was really accomplished when Fant barnstormed the state weeks back launching his campaign. And those Jacksonville donations are not from, by and large, movers and shakers.
Nor are they from the Jacksonville legal community, by and large — another key difference between Fant and Moody.
While Jacksonville City Councilman Jim Love's $1,000 donation certainly will help, Love was the sole donor with name value in June — and Love, though a very responsive City Councilman, is not an augury of any groundswell.
Committees — some with interesting names on the donor list — came through for Fant.
"Florida Conservatives United," which has gotten donations from Hugh F. Culverhouse and "Greenpointe Holdings", a company owned by Jacksonville mega-donor Ed Burr, gave $1,000.
Likewise, "First Coast Conservatives" — Rep. Travis Cummings' committee — likewise gave $1,000.
July is going to have to be stronger for Fant. Moody isn't going away. U.S. Rep. Matt Gaetz is a possible candidate. As is U.S. Rep. Ron DeSantis.
Fant jumped into the race first, but he hasn't demonstrated the momentum necessary to clear the field.
And the main power broker in Jacksonville politics — Mayor Lenny Curry — still hasn't lifted a finger to help Fant, with bad blood still lingering over Fant criticizing Curry's performance as Mayor at a recent meeting of local Republicans.
While Curry has been willing to go to the wall for friends running doomed campaigns before (Marco Rubio for President), he won't even get out of his chair for this effort.
____
While the race on the GOP side appears to be — as of this writing — a money race between Jacksonville and Tampa, the Democratic side of the ledger is considerably more torpid.
The sole declared candidate — Ryan Torrens — raised $17,934 in June, giving him roughly $17,000 on hand.