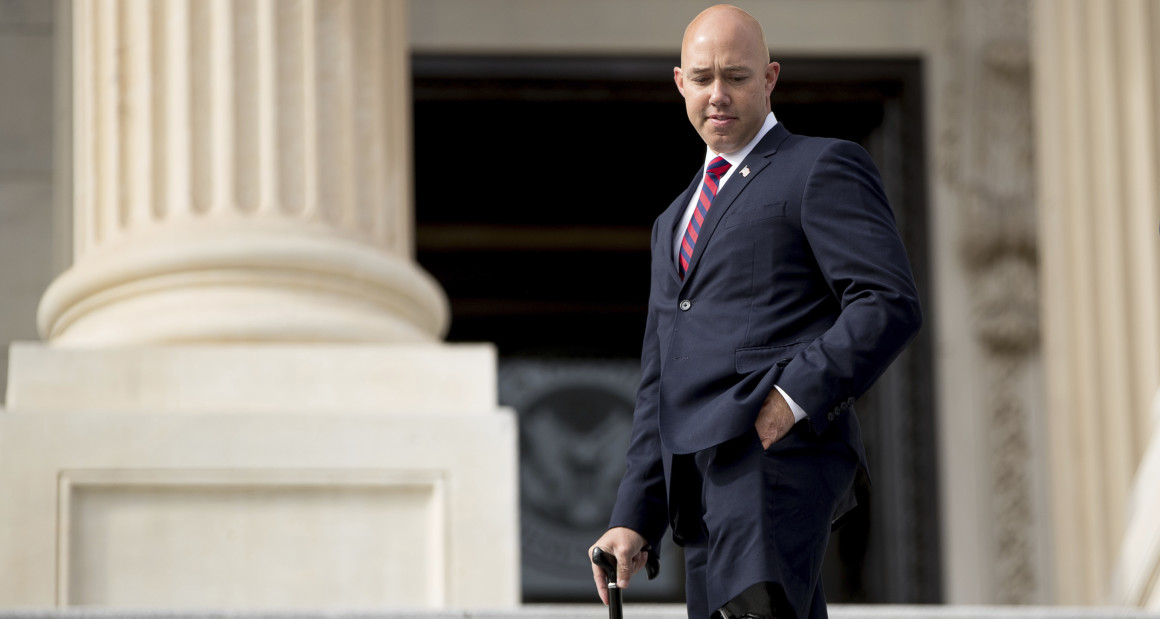 Rep. Brian Mast will report raising more than $700,000 in the second quarter of 2017, his campaign announced.
The Mast campaign said Thursday it raised $733,964 between April 1 and June 30. That three-month fundraising haul brings his total raised to more than $1.12 million this cycle, according to the campaign.
"While national Democrats desperately dump money into the 18th District with lies to undermine Brian Mast's service to our country, people obviously aren't buying it," said Brad Stewart, a spokesman for Mast, in a statement. "With 92% of all donations being small dollar and a median donation of $25, it's clearer than ever that there is broad grassroots enthusiasm for Brian's agenda to upend the status quo in Washington and restore fiscal sanity to our country."
Federal campaign finance reports are due to the Federal Election Commission by July 15.
Mast is one of 59 Republicans the Democratic Congressional Campaign Committee identified earlier this year as incumbents the group will try to oust in 2018. The Palm City Republican defeated Democrat Randy Perkins in 2016 to replace Democrat Patrick Murphy in Florida's 18th Congressional District.