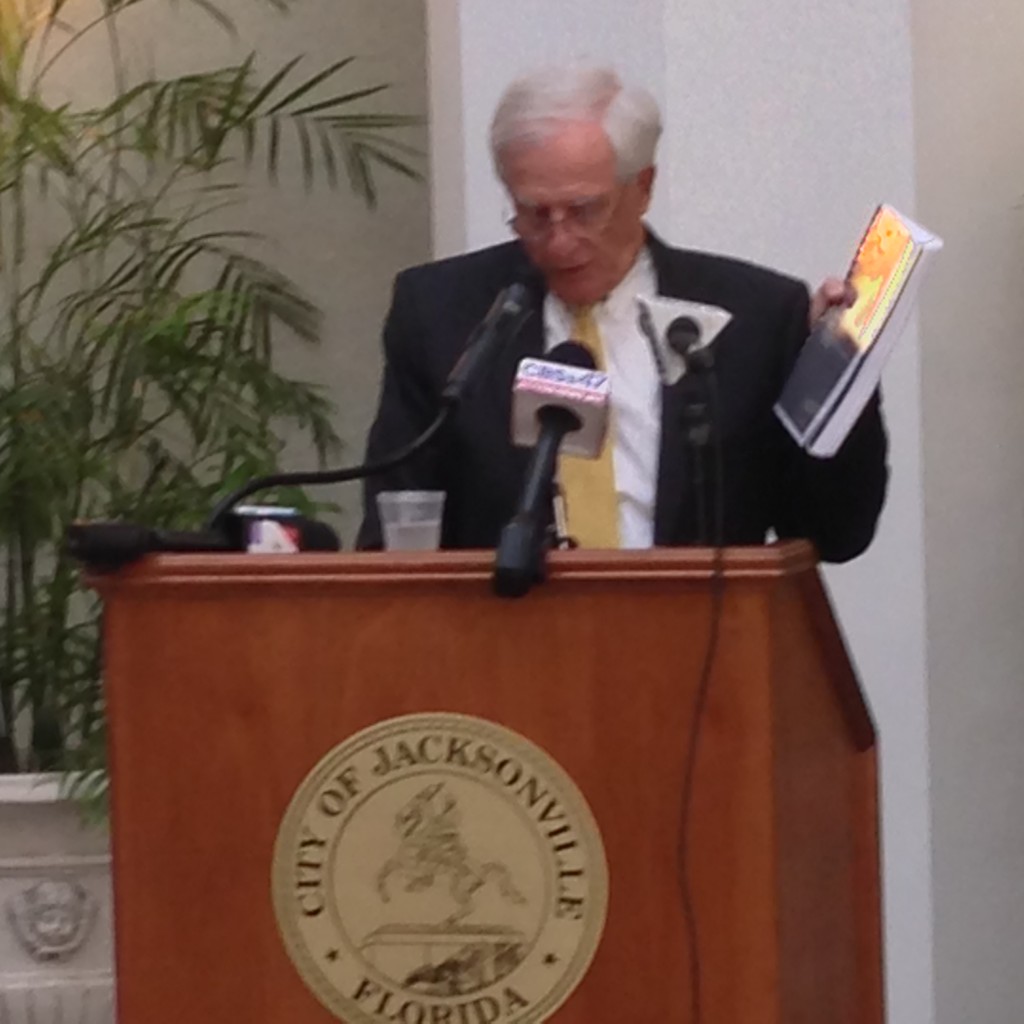 Jacksonville City Councilman Bill Gulliford got shut out of Council committees for the next year, a consequence of having worked against the election of new Council President Anna Brosche.
But that's not stopping Gulliford from offering insights into not just local issues, but the global scene.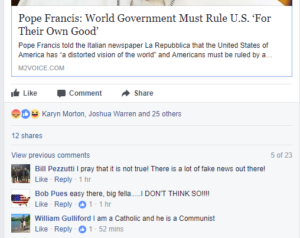 A recent example of that hit Facebook Thursday morning, when Gulliford weighed in with a provocative comment on an article posted by local political operative Billie Tucker.
"I am a Catholic and he is a Communist," Gulliford said of Pope Francis.
What prompted that?
An article in an online publication (M2 Voice) that said the Pope asserted that "world government must rule the United States 'for their own good'."
"I am afraid there are very dangerous alliances between powers who have a distorted view of the world: America and Russia, China and North Korea, Russia and Assad in the war in Syria," the Pope observed in the same interview.
The "for their own good" line was not provided in context in the M2 Voice article, raising questions as to the veracity of that quote — especially given the translation from the original Italian didn't seem to have the phrase in the title.
Gulliford is no stranger to social media controversy.
As we reported last year, Gulliford had a spirited back and forth regarding a bill he had filed to ban skateboarding in downtown Jacksonville. Gulliford withdrew the bill a year later.