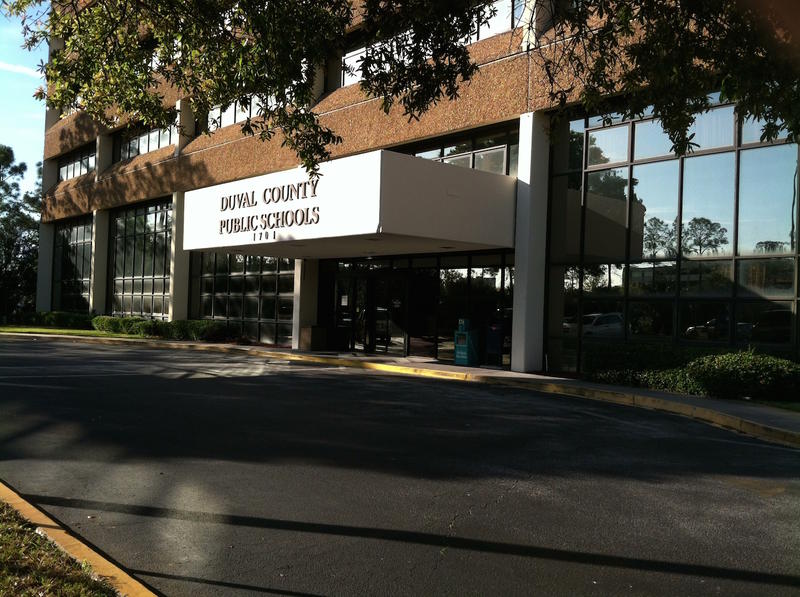 Last fiscal year, the Duval County School District spent $21 million over budget — leading to requests for a "deeper dive" into the numbers, reports the Tampa Bay Times.
Also seeking a "deeper dive" — current State Rep. Jason Fischer, a former member of the Duval County School Board.
However, that deeper dive is not welcomed by the board chair herself.
____
Fischer, in a letter to Joint Legislative Auditing Committee Chair Rep. Debbie Mayfield dated Jul. 24, requests an operational audit into Duval's budgetary and spending practices.
"As a past Duval County School Board Member," Fischer writes, "I understand the complexity of their local budget."
"I'm deeply concerned that the school district is taking their eye off the ball by considering frivolous lawsuits against the State rather than getting their financial house in order," Fischer adds, referring to Duval's consideration of suing over HB 7069, the "Schools of Hope" bill for which Fischer was a staunch advocate.
Fischer has "major concerns" about what he calls "$21 million in overspending," and hopes "this special audit brings clarity and reconciliation to the school district's poor financial practices."
"Recently, the district's questionable budgetary practices have surfaced in the press, triggering pushback from the community and the philanthropic sector," Fischer adds, continuing to decry this alleged "significant overspending."
Board member Scott Shine supports Fischer's request, but that's not a view shared by the whole board.
____
In a letter sent Tuesday to Duval Delegation chair Rep. Jay Fant, Board Chair Paula Wright asserted that an audit is not necessary. [Chair's Response to Fischer's Audit Request]
"Factually and emphatically, the Duval County School Board is not 'indulging in irresponsible budget practices', as claimed by our former colleague," Chairwoman Wright wrote.
Wright, purportedly on behalf of the full board, goes on to "respectfully ask that Representative Fisher's [SIC] request" for "another operational audit be withdrawn."
Unknown: when the full board met to discuss the matter.
Fischer, for his part, wonders why board members don't welcome a state audit in the interest of transparency.
"Why don't they all welcome a state audit of this? Why don't they want to be more transparent? What are they hiding?"
____
Fischer's position is shared by Rep. Joe Gruters, who asserted Wednesday that an audit was "urgent and cannot wait for the next legislative cycle."
Gruters noted that the resignation of the school district's CFO is a strong indication that "something is amiss," in a letter to JLAC Chair Mayfield.
Furthermore, House Speaker Richard Corcoran offered support for Fischer's position, via Twitter.
That said, the Duval County School District — in the form of spokesman Mark Sherwood — said the proposed audit is unnecessary, given that the School Board has already authorized an independent third party audit.
Sherwood asserted that the money was not deficit spending; rather, was just a dip into reserves, driven by a revenue deficit from a dip in enrollment late in the year, transportation settlements, and regulatory adjustments.