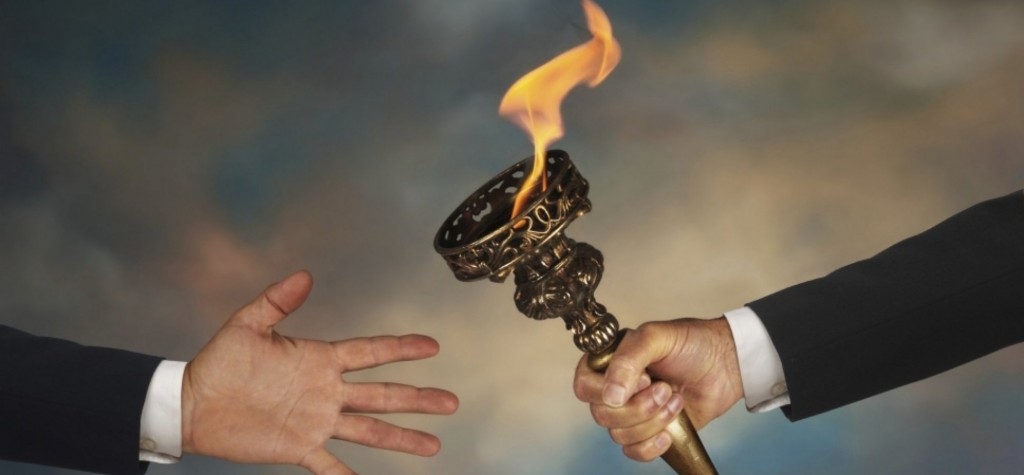 If this week's issue of Bold has a unifying theme, it's "institutional knowledge."
What that phrase means, in a political sense: knowing your milieu, learning what you can and can't do in office. "Passing the torch," so to speak.
For our area's congressmen, you will see below how the power of knowing one's way around Capitol Hill translates into a smoother path to re-election than to the first election.
For Jacksonville's mayor, it means knowing that whatever blowback might be received in the press for an early-week junket with the city's leading businessman may be worth the benefit.
And for the folks on Jacksonville's City Council, the phrase is a double-edged sword.
There are some who believe institutional knowledge is conferred via osmosis … or title. Not the case.
The phrase comes down to being able to manipulate the levers of power — whether one has the title or not.
Institutions, by necessity, function best with stable, merit-based hierarchy. When that hierarchy is subverted, things get interesting.
Al Lawson, John Rutherford pack war chests
First-year Jacksonville-area Congressmen Rutherford and Lawson may have different party labels.
But they both have strong fundraising in the latest campaign finance report, suggesting that either will be tough outs in primaries.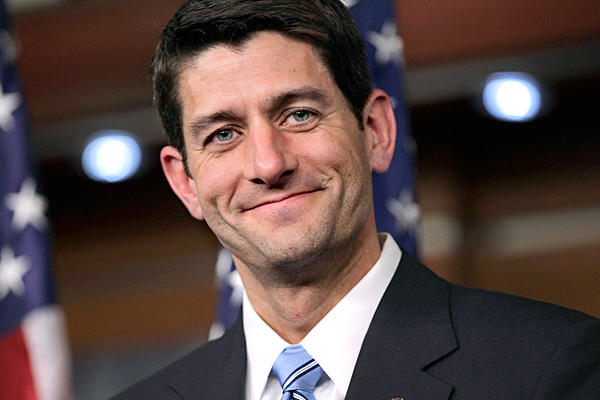 Rutherford hauled in over $155,000 off 69 total contributions from January to June 2017; Lawson brought in over $158,000 off 118 total contributions, doing even better than Rutherford.
Rutherford's committee has over $132,000 on hand, a number offset by nearly $96,000 in debts.
Lawson, still without that Jacksonville challenger, has over $148,000 on hand — a number offset by nearly $79,000 in debts and loans.
Most compelling donor? The political committee of House Speaker Paul Ryan, giving to Rutherford.
Lawson talks 'blue collar' outreach
The Tallahassee Democrat was on hand for Lawson's recent comments at the North Florida Democratic Club's summer picnic.
Lawson, a Democrat representing Congressional District 5, worries that the party has forgotten its core message.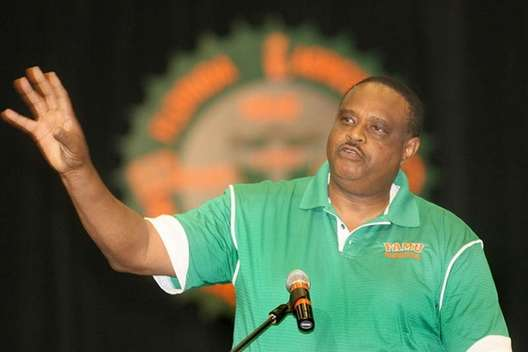 "Fourteen percent of African-American men voted for Donald Trump. Fifty-three percent of white women voted for Donald Trump," Lawson said.
"This, we can't let happen anymore in America. We are the ones who have fought for Social Security, fought for equal pay for women, fought for Medicaid. They are the ones who want to cut," Lawson added.
Lawson cited the party's enthusiasm gap with the "blue collar worker," urging those on hand to reach out to groups that help to consolidate the base.
Mike Williams, Melissa Nelson show up for Ashley Moody
Tuesday was not a great day for the campaign of Rep. Jay Fant for Attorney General — as his GOP primary opponent, Ashley Moody, held a fundraiser in his backyard.
Among the significant attendees are two of the biggest names in #jaxpol: Sheriff Williams, who helmed the host committee; and 4th Circuit State Attorney Nelson — who is not endorsing in this one, but is pictured with the candidate below.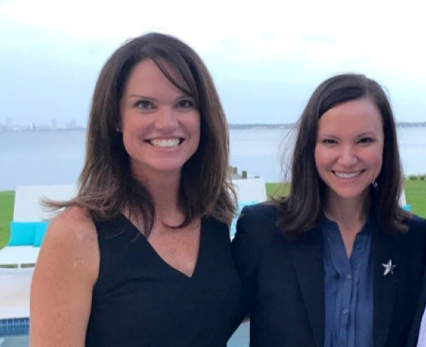 On the host committee: Gary Chartrand, the charter school impresario, and Nelson supporter; Hank Coxe, one of the leading defense attorneys in the state, and Nelson supporter; Buddy Schulz, another key Nelson ally.
We weren't on hand, alas … but we did have eyes in the room, and here's what those eyes saw.
Attendees comprised a "who's who of Ortega and Avondale" — the heart of Fant's House district, and a short walk from where he kicked off his own AG money campaign.
Worth watching: how much money Moody harvests from Jacksonville donors, as reflected on her next campaign finance report.
Already, the money race is uglier than 5 p.m. on the Fuller-Warren bridge.
Lenny Curry flies the friendly skies, Shad Khan style
An early-week trip by Jacksonville Mayor Curry and Chief Administrative Officer Sam Mousa caught the eye of the Florida Times-Union Tuesday … as it was on Jags' owner Khan's corporate jet.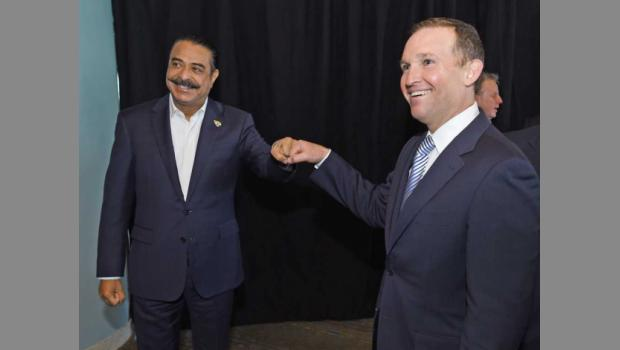 Described as "a two-day trip to St. Louis and Baltimore to take care of official and political work," T-U scribe Nate Monroe asserted multiple purposes for the trip, including a discussion of "downtown development."
"What compelled Curry to take the trip, or who he is meeting with to discuss downtown development ideas or his political career, is not clear," Monroe writes.
Whether clear or not, Curry and Mousa — in an email exchange — extolled the virtues of the trip so far.
Curry to Mousa: "Let's debrief quickly after today's St. Louis trip and tomorrow's Baltimore on downtown development. We need to discuss design, finance, infrastructure."
Mousa's reply?
"Yes, sir. Interesting and creative matters we learned today."
Likewise opaque: who is paying for the trip.
As it could be another in a series of Khan-tributions to Curry's "Build Something That Lasts" political committee, the finance report for the committee will be worth watching to see precise valuations and itemizations of Curry's junket.
Paul Renner to take over Ways and Means
To the victor goes the spoils. Rep. Renner of Palm Coast — fresh off winning the Speaker's race for 2022 — will get some gavel practice by helming the Florida House Ways and Means Committee.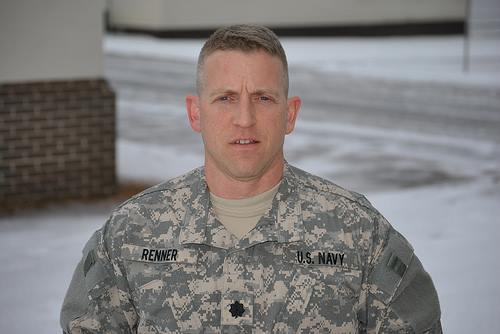 This role will give Renner some practice with the purse strings, and said practice will be during an interesting year — a watershed election on the state level, with all constitutional offices in play.
Renner, though representing Palm Coast, is very much a Jacksonville guy — a local lawyer who came within two votes of representing Jacksonville itself in the Florida House in 2014.
Jason Fischer: Audit the School Board!
On Monday, State Rep. Fischer proposed a state financial audit of the Duval County School Board on which he served until last year.
Fischer's take: the district is more concerned about potentially suing over the controversial "Schools of Hope" bill he advocated than it is with getting its "financial house in order," after recent revelations of spending $21M beyond its budget.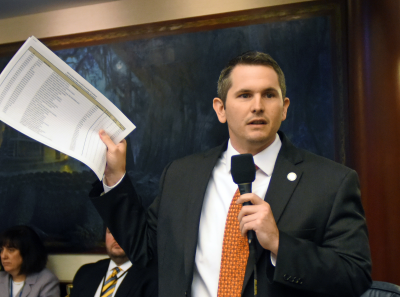 Fischer has a backup on the board: fellow Republican Scott Shine, who already has amassed $30,000 for his own re-election bid to the body, "welcomes" such an audit.
In an open letter released Tuesday, Shine wrote that he is "not concerned with the possibility of a Legislative Audit."
"As I suggested to the board [July 18, we need to institute additional peer review and a Legislative audit can be a part of that review process," Shine wrote.
Shine also noted that the CFO responsible for the budget imbalance was "removed," in light of the "considerable mistake" made by the budget office.
Garrett Dennis: More cops, please!
Jacksonville progressives are pushing back against Mayor Curry's proposal to hire more cops. But City Council Finance Chair Dennis is riding with the Mayor on this one.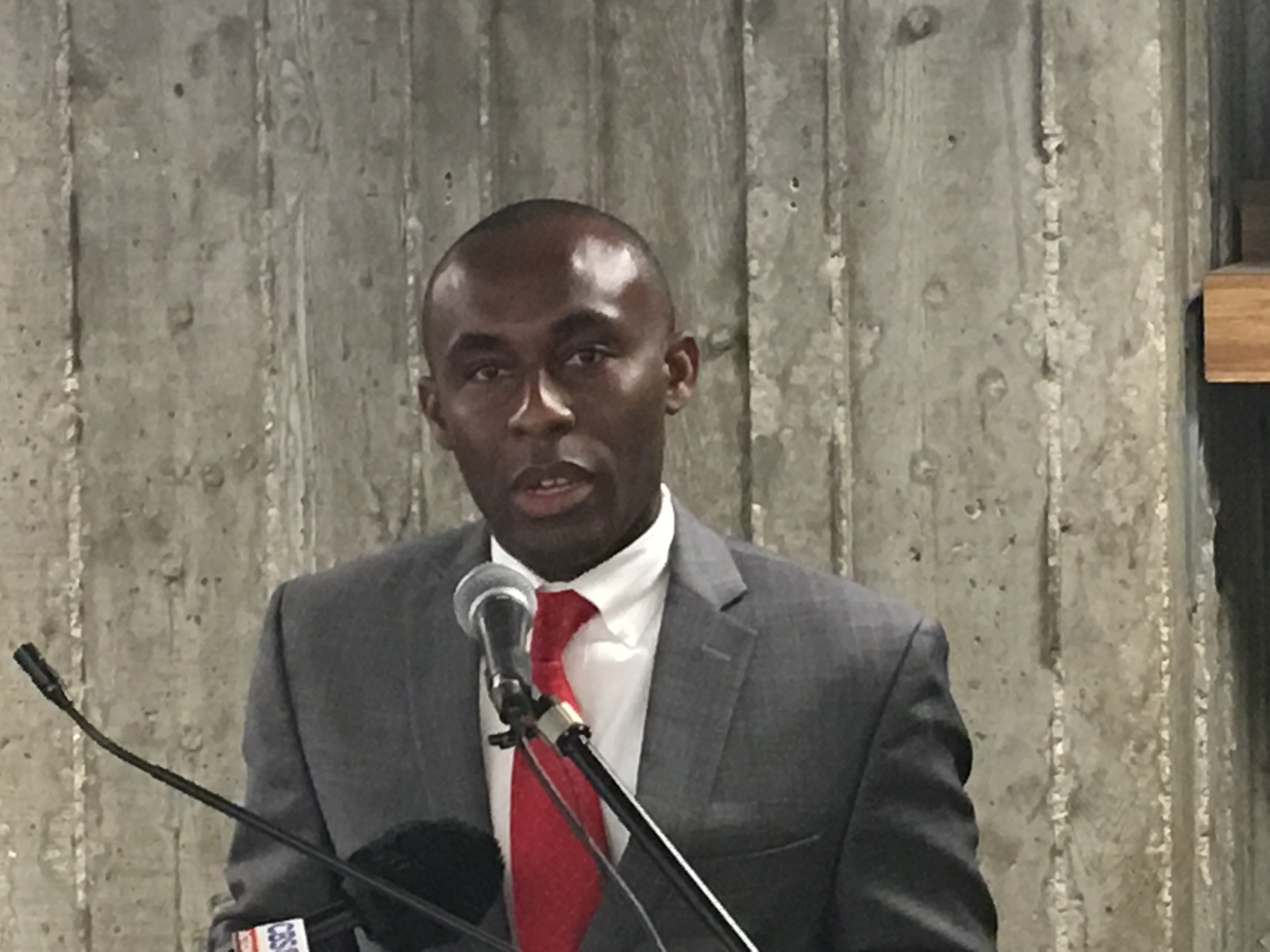 Dennis, who attends roughly a dozen community meetings a month, has "yet to hear that we have too many police officers."
"I understand their concerns," Dennis said regarding the JPC position, "but I have yet to hear that at any neighborhood association meeting."
Many in Dennis' District 9 experience a certain type of more aggressive policing than do those in neighboring District 14.
Dennis' take?
"Look at the crime stats, and see what crimes are committed" in each district.
Dennis notes that the crimes that predominate in District 9 are of a certain type: "aggravated assault, drugs, violent crime."
In District 14, meanwhile, the crimes are of a different type, such as "break-ins and auto thefts."
"The tactics are going to be different based on the crime," Dennis said.
Term limits bill on ice
When in doubt, defer.
That was the conclusion drawn by the Jacksonville City Council, which opted to defer action on a controversial bill that, if passed, would allow an almost-certain-to-fail referendum to extend term limits for Jacksonville elected officials, allowing three consecutive terms for all offices but the Mayor.
The bill sailed through committees but stalled out in the full Council — with marginalized Council vets John Crescimbeni, Bill Gulliford, and Tommy Hazouri (all of whom got shafted in committee assignments, and missed out on the debate) cooling enthusiasm among many colleagues.
While bill sponsor Matt Schellenberg got help from Katrina Brown and Reggie Brown, Tuesday's exercise was a reminder of political reality.
While it may be possible to shunt Gulliford, Hazouri, and Crescimbeni to the side, if the three of them are aligned, they make a formidable dissident bloc … one that could make budget deliberations in August and September really interesting for a Council President who got installed via a loose coalition that may have only been viable for the leadership vote.
Jags reach out to region
The Jacksonville Jaguars are redoubling (or re-tripling at this point?) its efforts to build a regional fan base, the Florida Times-Union reports.
The problem, as it's been historically: the bulk of tickets are sold in Duval, Clay and St. Johns counties. Baker and Nassau: negligible factors. And beyond that? Gets perilously close to Bucs/Falcons/Dolphins country.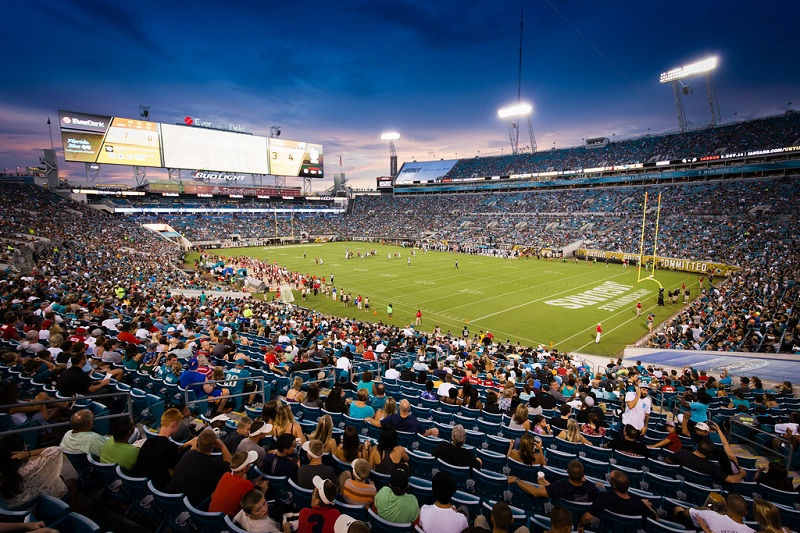 But they've got to keep choppin' wood, with Gainesville, Tallahassee, Brunswick and even Orlando suburbs in the mix.
People travel to Jacksonville for single games, but as anyone who has been to a Jags game knows, they are often there to cheer the road team on.
The Jags' goal: to become the Green Bay Packers of the South. Easier to do that with more 11-5 years than 5-11 letdowns.
Opioid Watch
Northwest Florida continues to attempt a response to the opioid crisis crushing the nation.
Action News Jax reports that Baker County Commissioner Cathy Rhoden has a daughter addicted to heroin, and Rhoden hopes to parlay that personal experience into community education.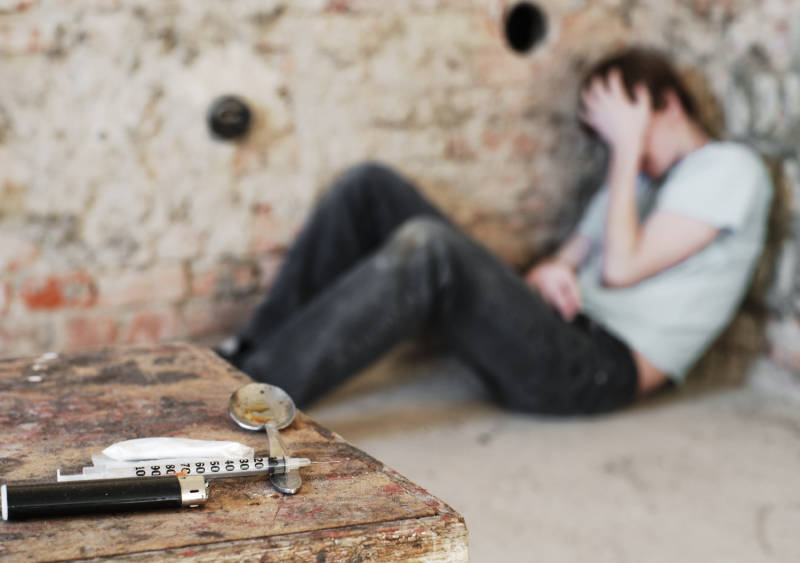 Rhoden's goal: to start a task force, similar to that already in the county for meth.
Meanwhile, Jacksonville saw a conference of people on the front lines of the battle in the region, and First Coast News was on hand.
The seminar was put on by a Canadian rehab company, Trafalgar Residence.
Clearly dominating the Canadian market, it would appear Trafalgar wants to move south of the border.
Verklempt over Volstead
There's a tear in A.G. Gancarski's absinthe cocktail, as his favorite bar — the Volstead — is set to close next month, reports the Florida Times-Union.

The bar has a "farewell affair to remember" Aug. 18, with the final night of operations Aug. 21.
It's difficult to overstate what Volstead meant downtown. The speak-easy embodied a prohibition era aesthetic, with great drinks and plenty of space to mill.
However, the real utility of Volstead was its proximity to City Hall, as it became the go-to spot for off-the-record conversations between pols and savvy reporters, where the secrets spilled were every bit as delicious as the liquor swilled.
What Aaron Bean is up to in August
On Wednesday, Aug. 2, the Fernandina Beach Republican will speak to the Rotary Club of West Jacksonville for an overview of the 2017 Legislative Session. Event begins 12:30 p.m. at the Florida Yacht Club, 5210 Yacht Club Road in Jacksonville. Then, on Tuesday, Aug. 15, Sen. Bean will also offer another overview for the Rotary Club of San Jose's meeting, beginning 6 p.m. at the San Jose Country Club, 7529 San Jose Boulevard in Jacksonville.
Save the date: Flagler County GOP election kickoff barbecue
Flagler County's Republican Club kicks off the 2018 election season with an afternoon of fun, food and fellowship at the Princess place preserve Aug. 19. Special guest is Republican Party of Florida Chair Blaise Ingoglia, who will cut the ribbon on the season at 2 p.m. State Sen. Travis Hutson and Speaker-to-be Renner will be honored for sponsoring the Republican Club Youth Scholarships for 2017-18. Emceeing the event is retired Flagler County Clerk Gail Wadsworth. To order tickets, click here.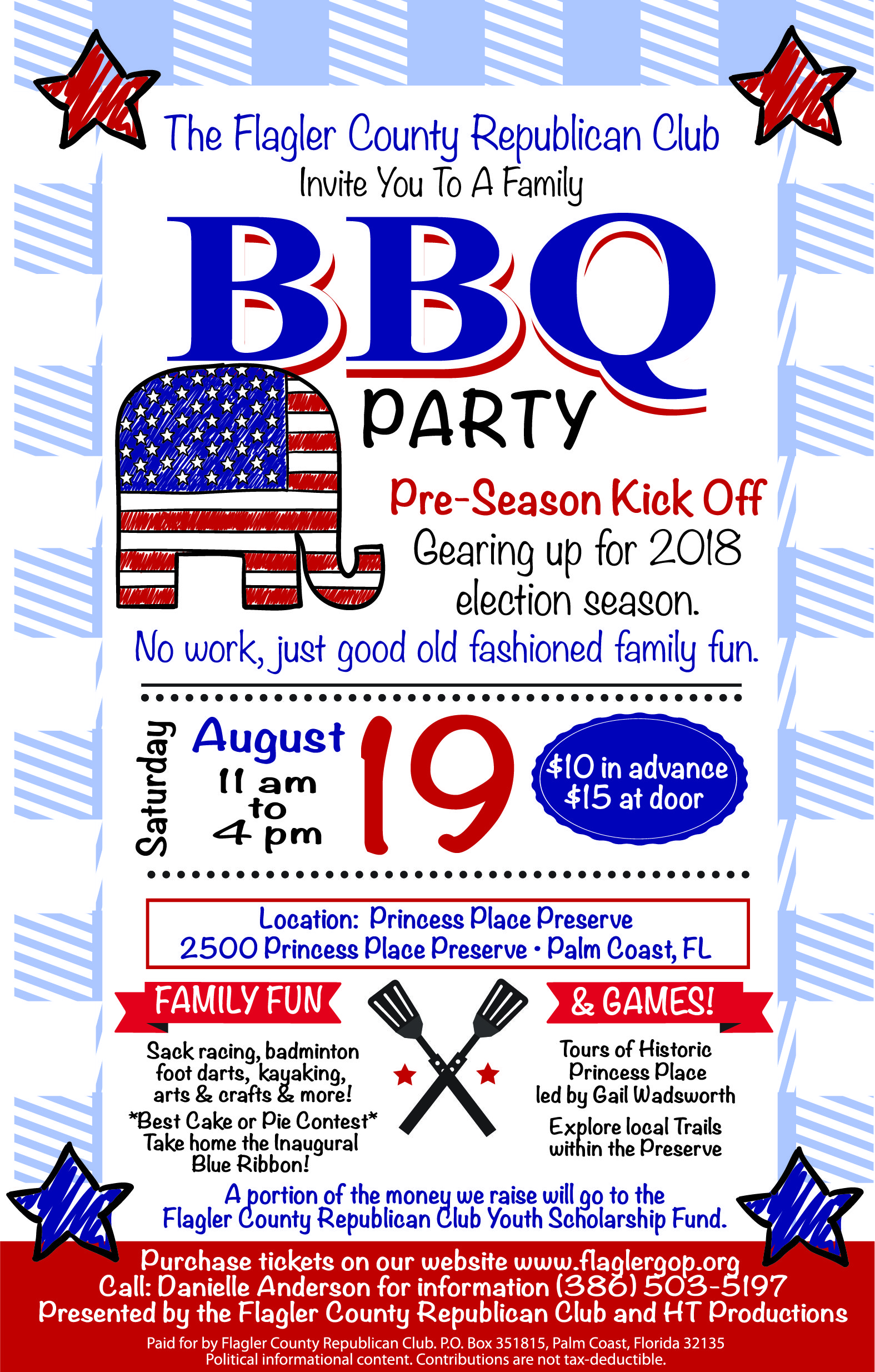 Adam Putnam, Renner featured at Florida Chamber veteran summit
Leaders from Florida's military and defense industry, economic development experts, policymakers and the business community will be at the Florida Chamber Foundation's Military, Defense & Veterans Opportunities Summit Aug. 8 at the Renaissance Orlando at SeaWorld, 6677 Sea Harbor Dr. in Orlando.
The event's theme is examining challenges facing Florida veterans throughout the next 15-plus years and identify solutions.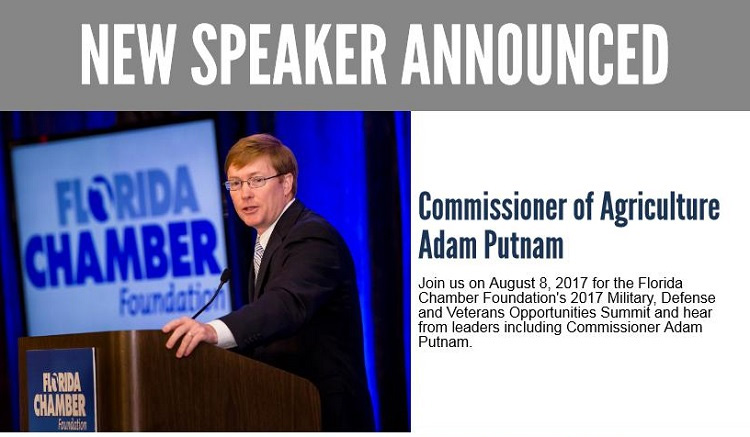 Among the featured guests are state Rep. Renner, Agriculture Commissioner Putnam (as keynote) and retired Brig. Gen. Michael Fleming, who serves as Jacksonville University's senior vice president of University Relations and Development. Fleming and Renner will also host a panel entitled "Making Connections: Eliminating Obstacles for Veteran Entrepreneurs."
More information and reservations are at the Florida Chamber website.
Intuition Ale Works sponsoring cart service for events
Jacksonville Business Journal reports that Intuition Ale Works is one of the sponsors of the passenger cart service EZEventRide, which transports physically impaired people and others who need the service to and from events at Veterans Memorial Arena and EverBank Field.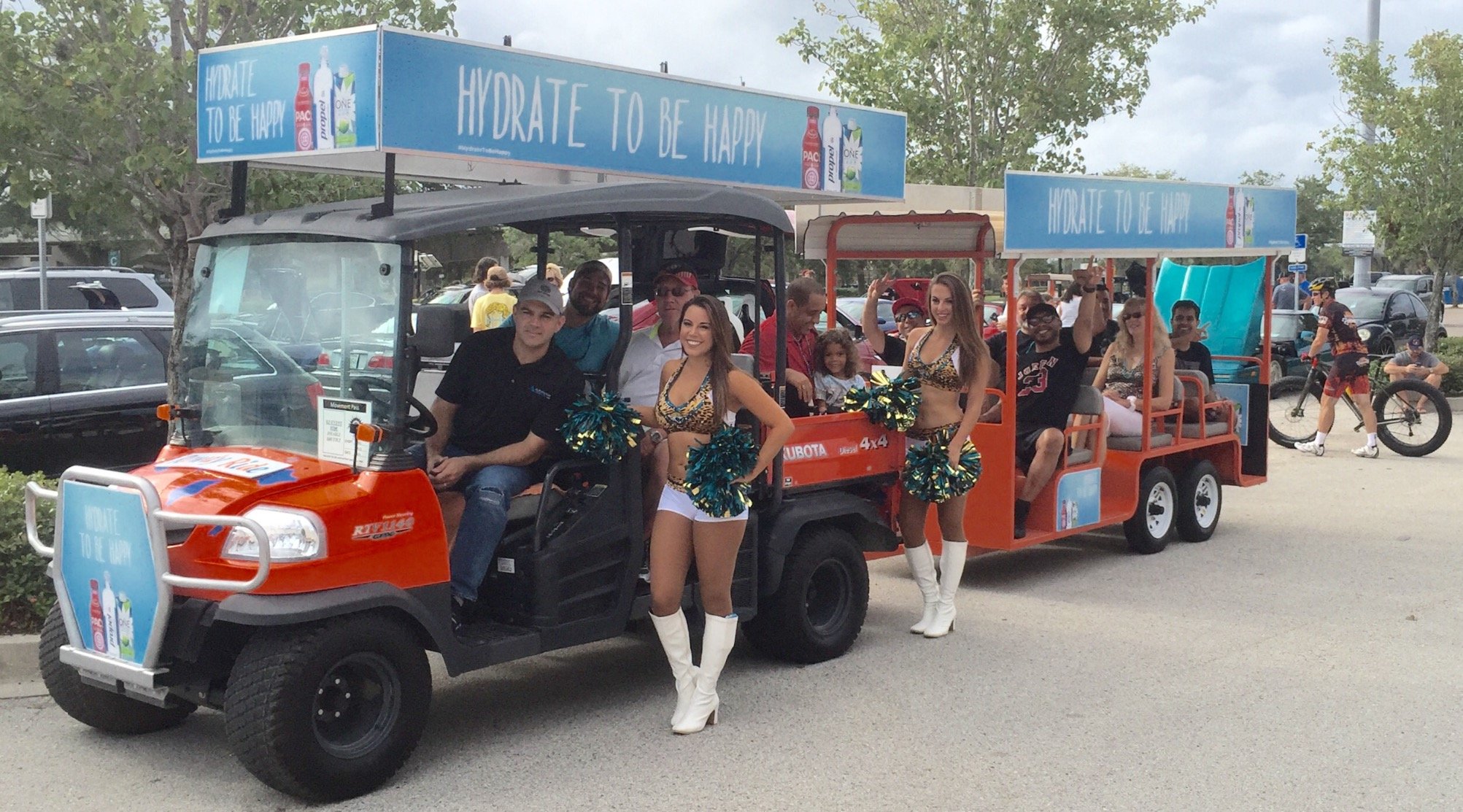 Founder Bill Guerrant launched EZEventRide in 2014 after noticing an elderly couple struggling to walk nearly a mile from there parking spots to the stadium. Guerrant began in June 2014 after acquiring some golf carts. The company's 10 carts – which offer free rides – can take people from parking locations throughout the Jacksonville entertainment district, in between the stadium and places like the Hyatt Regency Jacksonville Waterfront, the Omni Jacksonville Hotel, Intuition and Manifest Distillery and others.
JTA CEO honored with leadership award
Nathaniel Ford Sr., CEO of the Jacksonville Transportation Authority (JTA) was honored with the Thomas G. Neusom "Founders Award from the Conference of Minority Transportation Officials (COMTO). This award is the highest honor bestowed by COMTO.
Ford accepted the award July 18 at the 46th National Meeting and Training Conference in Detroit, Michigan.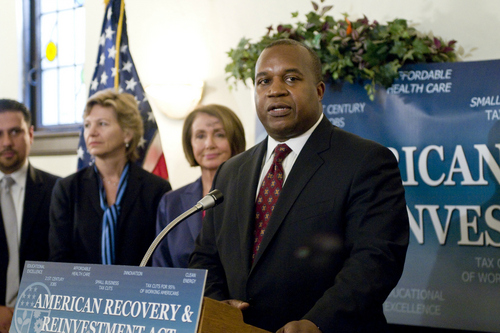 The Founders Award honors public and private transportation executives and policymakers responsible for the direction and operation of their agency and who, through their affiliation with COMTO, have made outstanding contributions toward the growth and development of people of color within the transportation industry and have given continued and outstanding service and leadership to the COMTO organization.
"I am honored and grateful to be recognized by COMTO with this prestigious award," said Ford. "JTA is committed to workplace diversity and it is evident throughout our operation."
Frontier Airlines adds flights from Jax to Denver, Cincinnati
Flights from Jacksonville International Airport are expanding as Denver-based Frontier Airlines, a low-cost carrier start nonstop flights from Jacksonville to Denver and Cincinnati starting spring 2018, reports First Coast News. Flights will be on Airbus A320 aircraft.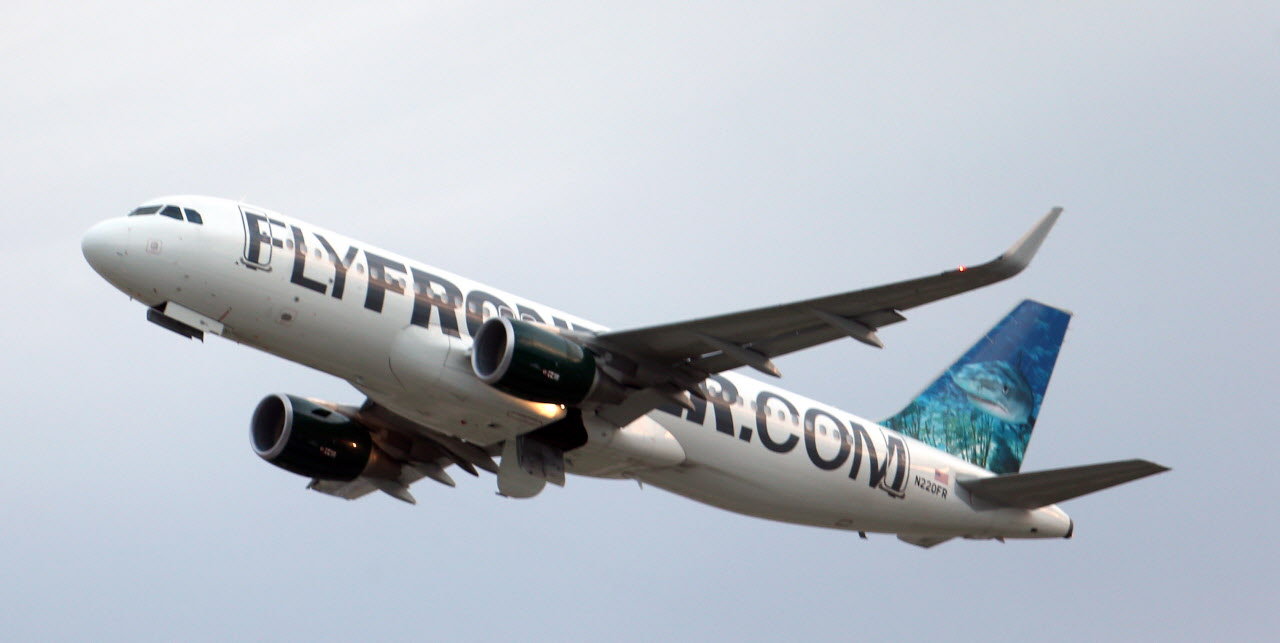 "We are proud to announce the nationwide expansion of our unique brand of Low Fares Done Right which will empower millions more people to afford to fly," Barry Biffle, president and CEO for Frontier Airlines, said in a statement.