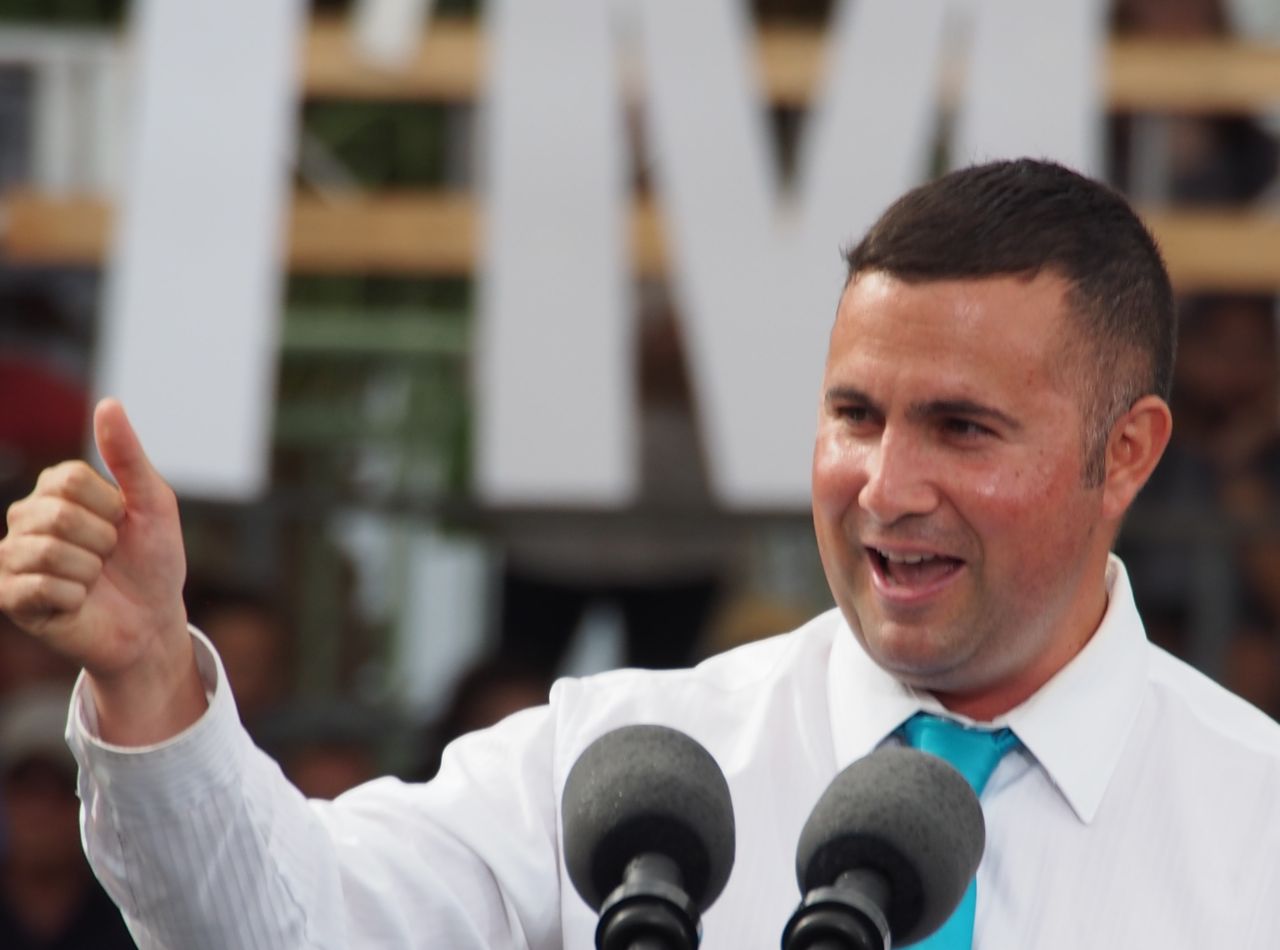 Democratic U.S. Rep. Darren Soto of Orlando on Thursday blasted the new immigration bill pushed by President Donald Trump, saying it would "go against American values" and curb economic growth.
Soto responded to the RAISE Act, announced Wednesday by Trump and the bill's sponsors, Republican Sens. Tom Cotton of Arkansas and David Perdue of Georgia. The bill would cut in half the number of green cards issued annually, to 500,000, curtail some of the avenues through which foreigners seeking entry in the United States could apply, and make English proficiency a key determining factor.
"The RAISE Act is a flagrant attack on legal immigration; it goes against American values and does not put 'America First,' Soto stated in a news release issued by his office. "These radical cuts to visa allotments would not only hurt the American economy, but would also tear families apart."
"By eliminating all family-based legal immigration categories (except for spouses and minor children), adult U.S. citizens would now be unable to reunite with their loved ones in the country they call home," he continued. "Moreover, prioritizing English speaking people and high-skilled immigrants would be a disadvantage to immigrants from war-torn countries or low-income families, and will inevitably force close family members to remain apart. This bill ignores America's long-standing tradition of accepting all immigrants, regardless of "skill level", into the United States. "
The release contends that curbing visas for low-skilled workers would "gravely curb economic growth. It cites the Florida Chamber of Commerce for stating that immigration boosts productivity, benefits the economy and complements labor demands in key industries in Florida.
"Our immigrants are working; our laws are not," Soto declared. "The solution to our nation's broken and outdated immigration system is moving forward with a bipartisan comprehensive reform, one that keeps families together and recognizes the economic contributions of immigrants in our communities."