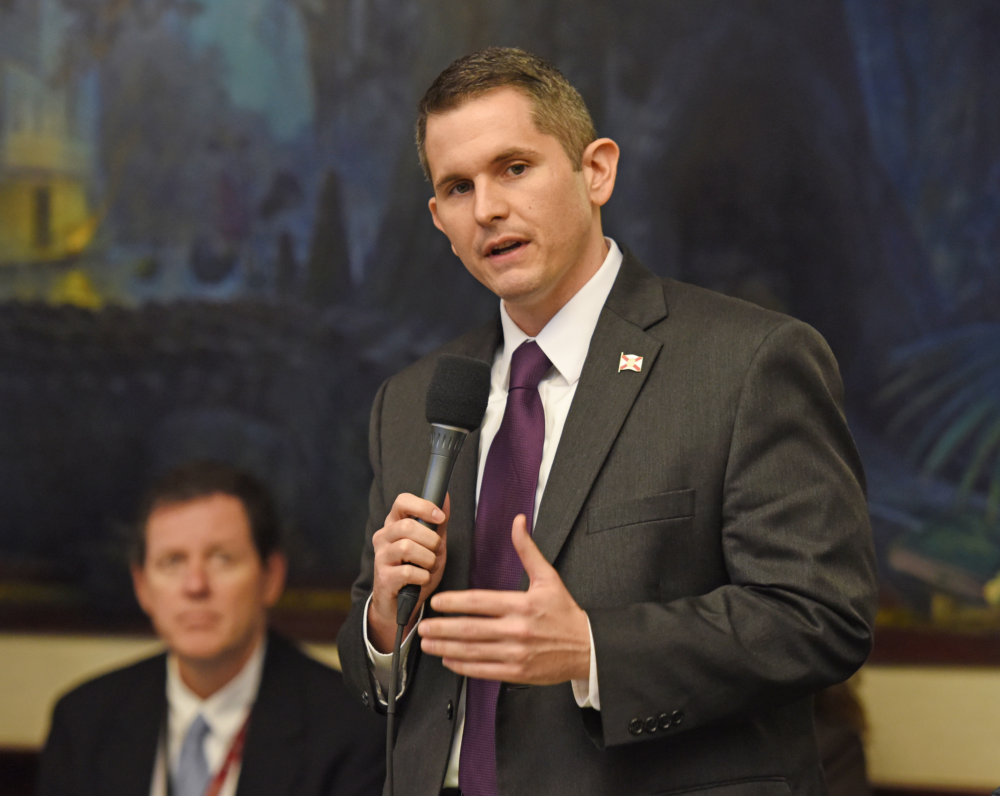 In a letter sent Thursday to the Duval County School Board, Rep. Jason Fischer expresses "deep concern" about the School Board not taking "formal action" to schedule an audit to account for $21 million of what Fischer deems to be overspending in the current budget year. [Letter]
Board Chair Paula Wright, writes Fischer, asserted that there was a committee vote for an audit in July.
However, counters Fischer, there was neither a formal vote authorizing an audit, nor a noticed meeting to discuss such a proposition.
The gap between Wright's narrative and Fischer's read of the facts, writes Fischer, amounts to "blatant misrepresentation" that is "antithetical to good government."
Fischer and other Republicans, including Jacksonville Mayor Lenny Curry and Florida House Speaker Richard Corcoran, have posed questions about the school district's resistance to an audit.
Last week, the Duval County School District — in the form of spokesman Mark Sherwood — said the proposed audit is unnecessary, given that the School Board has already authorized an independent third party audit.
Sherwood asserted that the $21 million in question was not deficit spending; rather, was just a dip into reserves, driven by a revenue deficit from a dip in enrollment late in the year, transportation settlements, and regulatory adjustments.