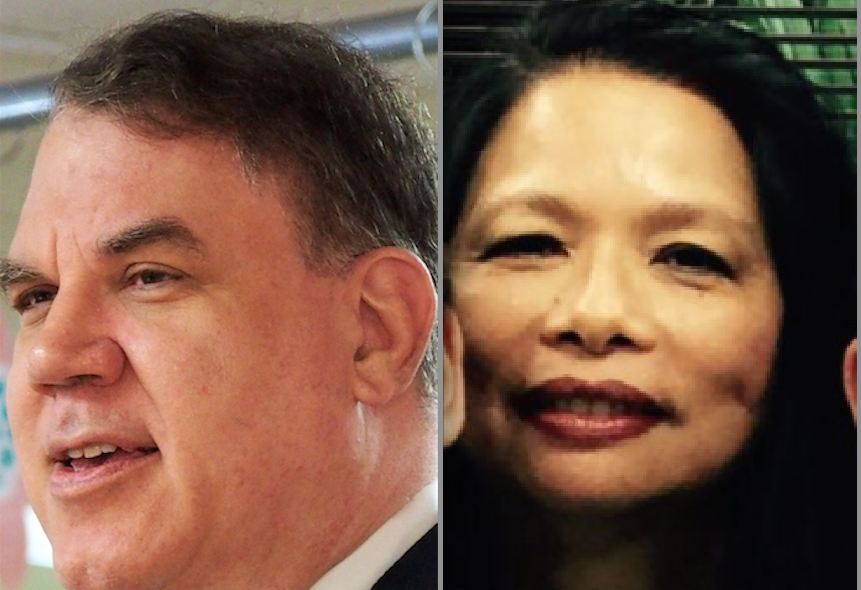 Lolita Carson Grayson, former wife of former U.S. Rep. Alan Grayson, has opened a GoFundMe account, in part seeking help to pay legal expenses of ongoing litigation battles emanating from their 2015 annulment that she says has left her penniless and on the verge of being evicted.
"I really am in bad shape right now. I went to GoFundMe because I'm totally broke and I'm being evicted," Lolita Grayson said Thursday.
Her GoFundMe.com page says the legal battles through and beyond their divorce proceedings and annulment have exhausted her finances, and yet she still has legal expenses involved in their fights over the disposition of assets. Those assets include the Dr. Phillips house they had shared in marriage, and where she continues to live. He has filed to have her evicted.
She is seeking to raise $20,000.
Alan Grayson, who left Congress this year after not seeking re-election in Florida's 9th Congressional District, said Thursday that she had agreed to leave the house at the time of their annulment settlement. He said the two sides worked out a detailed, 30-page agreement called for him to sell it. Grayson said he has waited. And in the meantime, he charged, she has caused extensive damage to the house. "She has been squatting in the house for three and a half years [dating to when they first split.] It has cost me over a quarter-million dollars. According to the terms of the annulment, she has no property rights in the house."
She challenges the latter point. Alan Grayson said she agreed to give up the house in a settlement agreement but then did not sign it. Whether it is enforceable, he said, will be up to the courts.
She said she does not recall agreeing to move out and give up the house.
The Graysons' marriage ended after a bitter divorce proceeding led to charges, from him, that she still was married to someone else when they wed in 1990, and had committed bigamy. Lolita Grayson eventually acknowledged a former marriage did not end until two years after her wedding to Alan Grayson. In the spring of 2015, 9th Judicial Circuit Court Judge Bob LeBlanc dissolved the marriage.
Lolita said she continues to fight for marriage property and is seeking help through GoFundMe because, "I am fighting for what is right, for what is the right thing to do."
Last year Alan Grayson remarried, to the former Dena Minning.