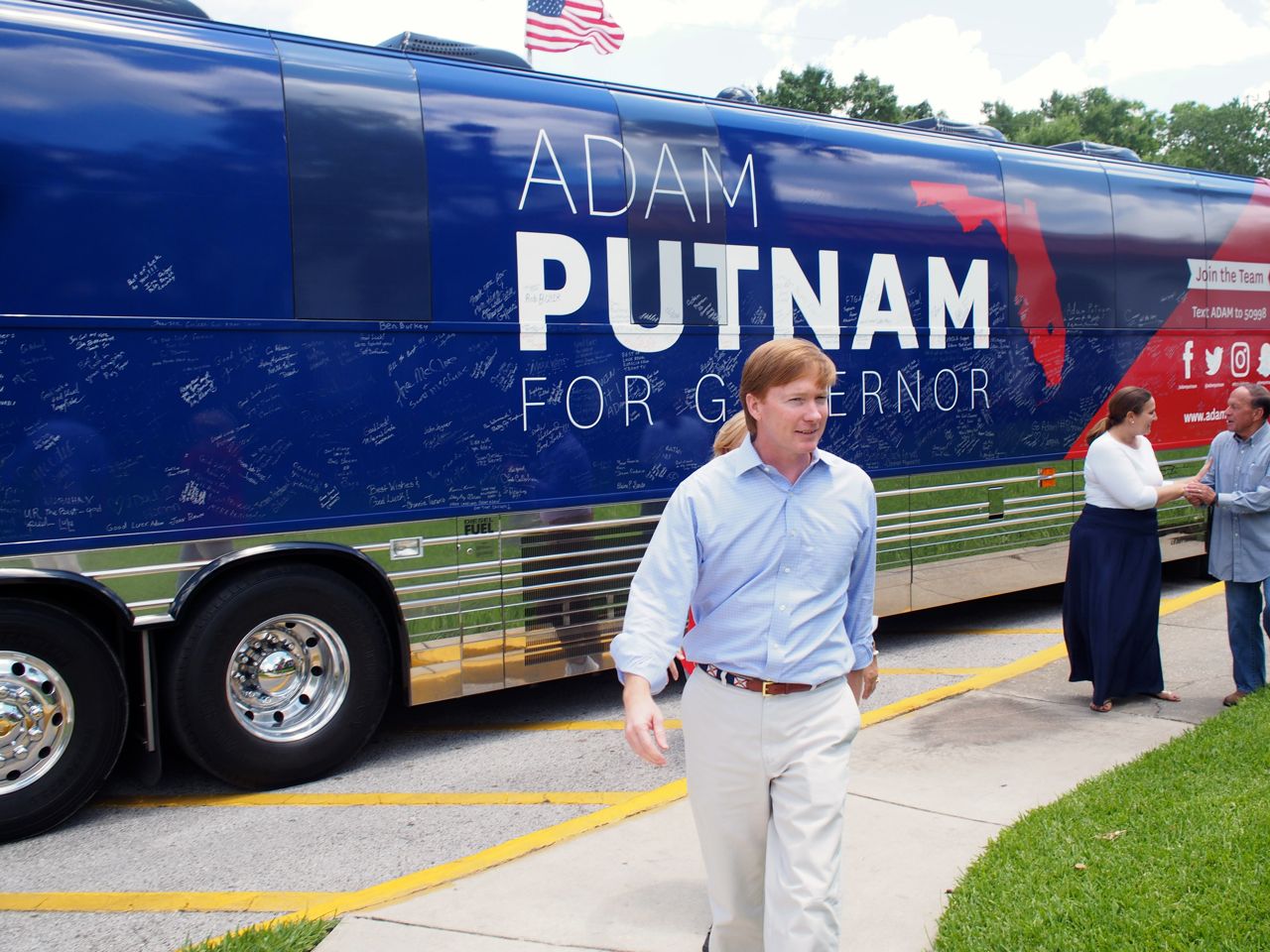 Between his campaign and committee, Adam Putnam's gubernatorial bid is now approaching $17 million in total fundraising, including nearly $1.3 million banked in July.
"The finance operation continues to gain strength, with nearly $17 million in contributions to support Adam Putnam for Governor. But, more importantly, our grassroots momentum is gaining speed," campaign spokeswoman Amanda Bevis announced Thursday. "Floridians are passionate about Adam Putnam's willingness to fight for our freedoms and his ability to bring common sense, business smarts to our state's capital."
The two-term Agriculture Commissioner ended June with just under $15.7 million in total fundraising, and about $11.6 million on hand between his committee, "Florida Grown," and his campaign. Bevis said Putnam added $1.299 million between the two accounts in July to finish the month with $16.98 million in total fundraising and $12.3 million in the bank.
Also noted was the fact that more than 5,000 donors had chipped in since the campaign started, with about 4,000 of those being small-dollar donors, defined as giving $500 or less.
Neither fundraising report is available on the Florida Division of Elections website, though the figures provided by the campaign indicate Putnam spent more than $600,000 last month.
The campaign also touted a trip to Kennedy Space Center with Vice President Mike Pence and stops at fire houses and Republican barbecues last month. The campaign also beat Putnam's recently acquired "NRA sell out" drum, complete with mention of a clay shoot and picture of him gun-in-hand.
Putnam is currently the only major GOP candidate running for governor, though Senate Appropriations Chair Jack Latvala and House Speaker Richard Corcoran each mulling a run.
Latvala has $3.84 million on hand in his political committee, "Florida Leadership Fund," while Corcoran recently announced hitting nearly $3 million in total fundraising since starting his committee, "Watchdog PAC," in May.
Latvala will announce whether he will run Aug. 16 at the Clearwater Marine Aquarium, while Corcoran will wait to announce until after the 2018 legislative session.