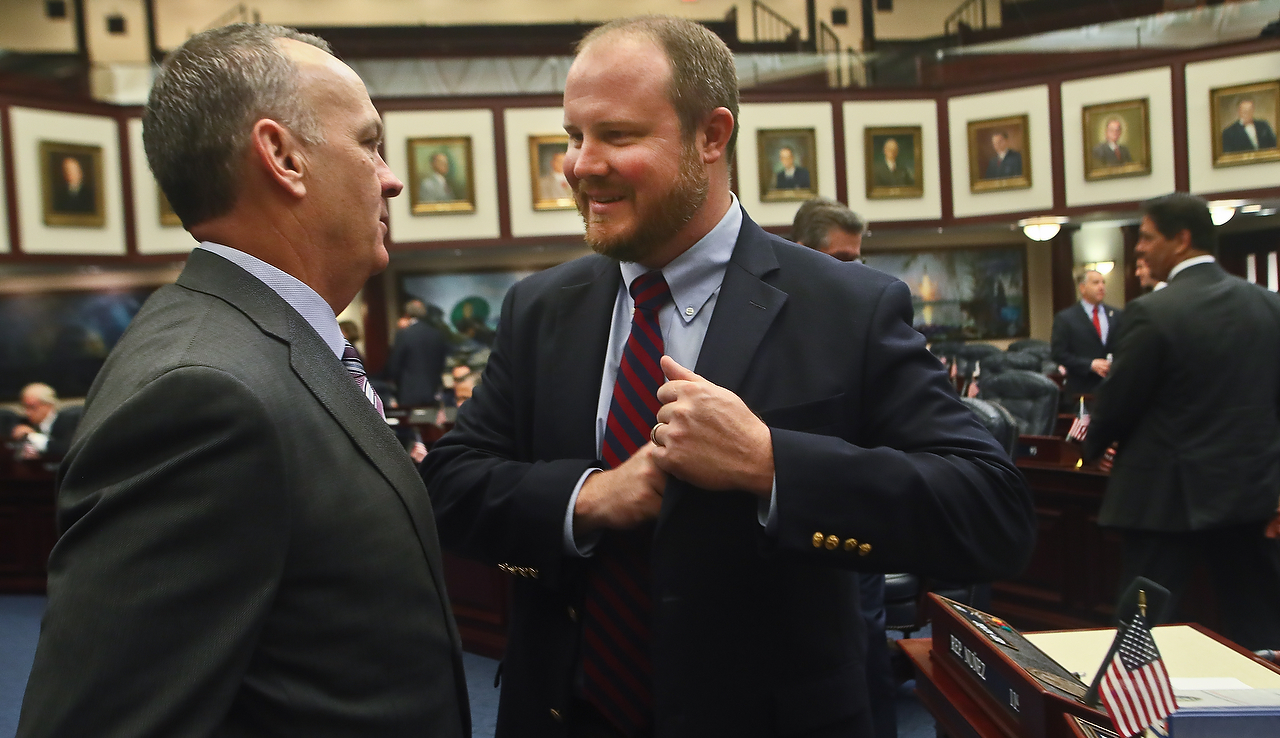 Matt Caldwell brought in more than $108,000 toward his bid to replace Agriculture Commissioner Adam Putnam, his campaign announced Thursday.
Caldwell raised a combined $108,275 — $43,275 for his official campaign and $65,000 for Friends of Matt Caldwell, the political committee backing his 2018 agriculture commissioner bid — during the one-month fundraising period. According to Caldwell's campaign, the North Fort Myers Republican has raised more than $1 million since January.
"Since announcing our bid, we have worked relentlessly every single day to share our conservative message and build our grassroots campaign," said Caldwell in a statement. "I am humbled by the level of engagement we are getting from Florida's communities, big and small and it is truly a blessing to see support and momentum continue to build. As I travel from the Panhandle to the Florida Keys and back, it is clear that Floridians are looking for a hardworking, conservative leader that will continue to fight for the critical issues overseen by the Commissioner of Agriculture."
Caldwell, according to his campaign, will report having nearly $878,000 cash on hand between his official campaign and his political committee.
Caldwell faces Sen. Denise Grimsley, former Rep. Baxter Troutman, and Paul Paulson in the Republican primary to replace Putnam, who can't run for re-election because of term limits. Putnam is running for governor.