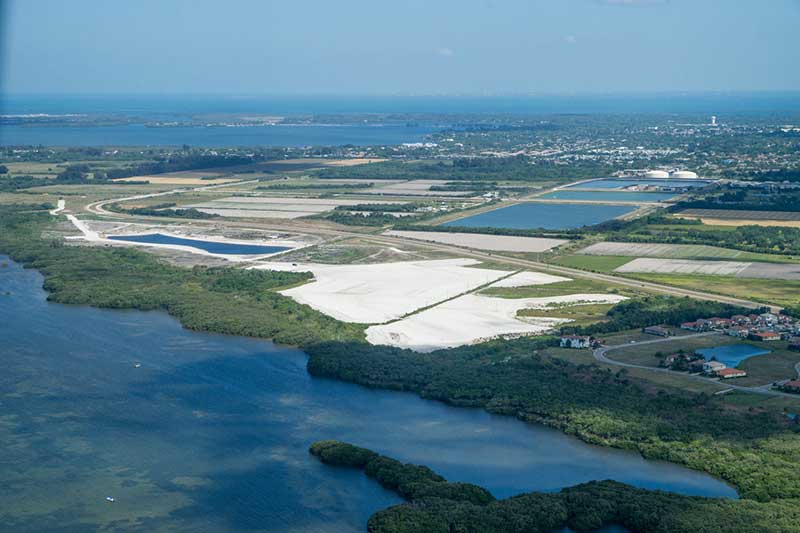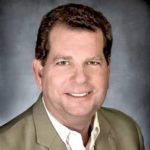 In Bradenton, Florida, the Aqua by the Bay neighborhood is up for approval, with the potential to transform the forgotten Western part of Manatee County.
The neighborhood — a Medallion Home project by Carlos Beruff — incorporates the concepts smart-growth Floridians like to see: environmental preservation, a mixed-use design and revitalization in the form of new jobs and tax dollars for an area that has continued to struggle since the recession.
But a read of the Joe McClash-owned Bradenton Times would have you falsely thinking this project is out to slash and burn what's left of Sarasota Bay's natural resources.
So why is former Manatee County Commissioner Joe McClash on this misinformation mission? Sour grapes, retaliation, frustration, compensation, embarrassment …? You tell me. He's a spoilsport after losing his seat and looking to harm anyone who did not support him. Joe all but names Beruff as the reason for his loss on his campaign website, AKA "displaced aggression."
Joe, it's time to give it up, man up and stop your "crusade." You lost, pal. Go write a book or something — but just "let it go." Don't you think this country has had enough sore losers that can't accept election results?
Joe's loss could have been about his consistently being out of touch with the business community and its impact on our local economy. He stopped representing us. My whole family voted for Joe McClash at one time, but those days are over. We didn't change. He did, transitioning from a public servant to yet another self-serving politician.
Joe moved here from New York and made a lot of money from our community in very low-income housing rentals as a "slumlord," excellent at getting code violations (accruing violations from Code Enforcement and calls for service from the Manatee County Sheriff's Office). I worked the zone where most of his rentals are located during my law enforcement days and can tell you his properties/tenants give the SWAT and Narcotics teams lots of practice. What is really interesting are the records from eviction filings that show handwritten letters to the court describing the bad living conditions and accusing Joe of not doing anything about them.
If Joe really cared about our environment, he would address the issues with his own properties and give the code enforcement folks and his tenants a break. What he is doing is substituting the "environmental cause" with a vendetta against Medallion Home, masking improvement as "overdevelopment."
Joe has fed his readers a boatload of bunk and false news. Now it's time he be called out for his motives and his history of poor judgment, bad ethics and bad policy. The truth is Joe has been wading through conflicts of interest at least as far back as 1999.
Somewhere around 1998 or 1999, he took a $10,500 taxpayer financed grant from Palmetto's Community Redevelopment Agency. Joe apparently had no conflict in a taxpayer paid county official taking taxpayer money from a city agency within our County.
In the summer of 2002, Joe apparently couldn't see the conflict of interest in using his position as a County Commissioner to revise a federal block grant to redirect taxpayer dollars into installing streetlights in "Duplex City" where he owned rental units. The value of his properties would be enhanced.
A 2006 Sarasota Herald-Tribune article reported that Joe was able to vote on spending taxpayer funds in a redevelopment zone that included more than 50 of his properties. He was able to vote on that spending because his holdings were just barely under the legal threshold.
In 2008, Joe started a prefabricated building company with visions of making millions on the backs of us county taxpayers, and he had the gall to claim it was not yet another conflict of interest.
In 2011, Joe wanted to sell advertising space in his internet newspaper to the county. Joe asked the County Attorney's office if it would be OK. After citing a lot of legal and other precedents, the common-sense answer thankfully came back: "No."
In front of us, we have an opportunity for a carefully and thoughtfully planned neighborhood with the potential to help West Bradenton thrive — the plan and the numbers make sense. Maybe Joe would be happier if Aqua by the Bay included some abandoned automobiles throughout as some sort of "public art" like those around his properties.
Readers should be wary of Joe's motives to squash this improvement and look past the misinformation being spread, so a project with the potential to revitalize West Bradenton and benefit Manatee County doesn't get sunk by his bad blood and personal agenda.
___
Duane Henderson is a Manatee County business owner, Realtor and former deputy sheriff of Manatee County.